Japan, U.S. Agree to Develop Missile Interceptors at Camp David Summit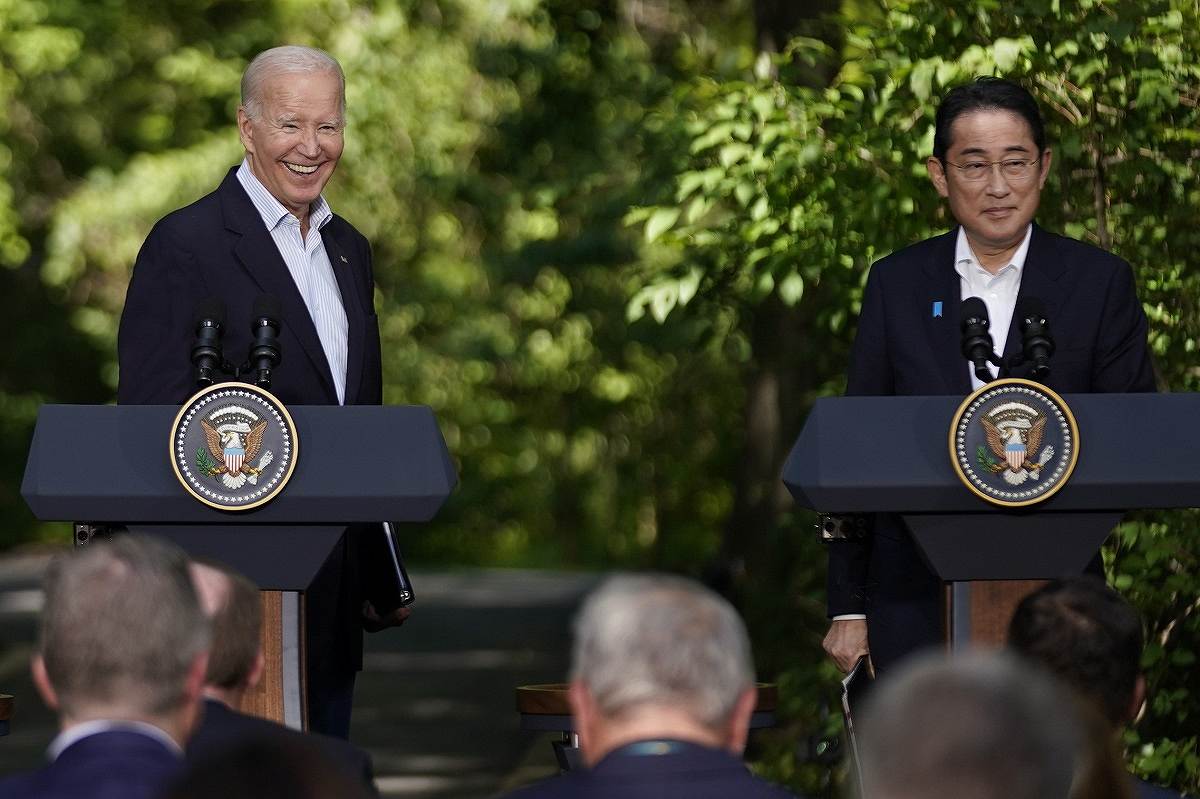 16:00 JST, August 19, 2023
CAMP DAVID, Md. — Prime Minister Fumio Kishida and U.S. President Joe Biden agreed to jointly develop interceptor missiles capable of shooting down hypersonic weapons during talks at Camp David in Maryland on Friday morning.
Hypersonic missiles, which China, Russia and North Korea have been developing, fly on irregular trajectories at low altitudes at speeds exceeding Mach 5. As a result, they are difficult to detect with radar and intercept.
Japan and the United States will cooperate in the development of technology such as rocket motors for the interceptors.
The two leaders also reaffirmed close collaboration to counter the hegemonic actions of China.
Regarding the Russian invasion of Ukraine, Kishida and Biden agreed that Japan and the United States would continue sanctions against Moscow together with countries including other Group of Seven members, and continue providing assistance to Kyiv.
Kishida expressed his gratitude for the U.S. government's support of a Japanese plan to release treated water from Tokyo Electric Power Company Holdings Inc.'s disaster-hit Fukushima No. 1 nuclear power plant into the sea.
The two leaders also exchanged opinions on cooperation to prevent the spread of false information about the planned release.
Kishida expressed his sympathy for people affected by the wildfires on Maui in Hawaii and told Biden that Japan would offer aid worth $2 million (about ¥290 million) to support people impacted by the disaster.
Add TheJapanNews to your Google News feed.