Japan, U.S., S. Korea 'to Agree on 3-Way Hotline' at Summit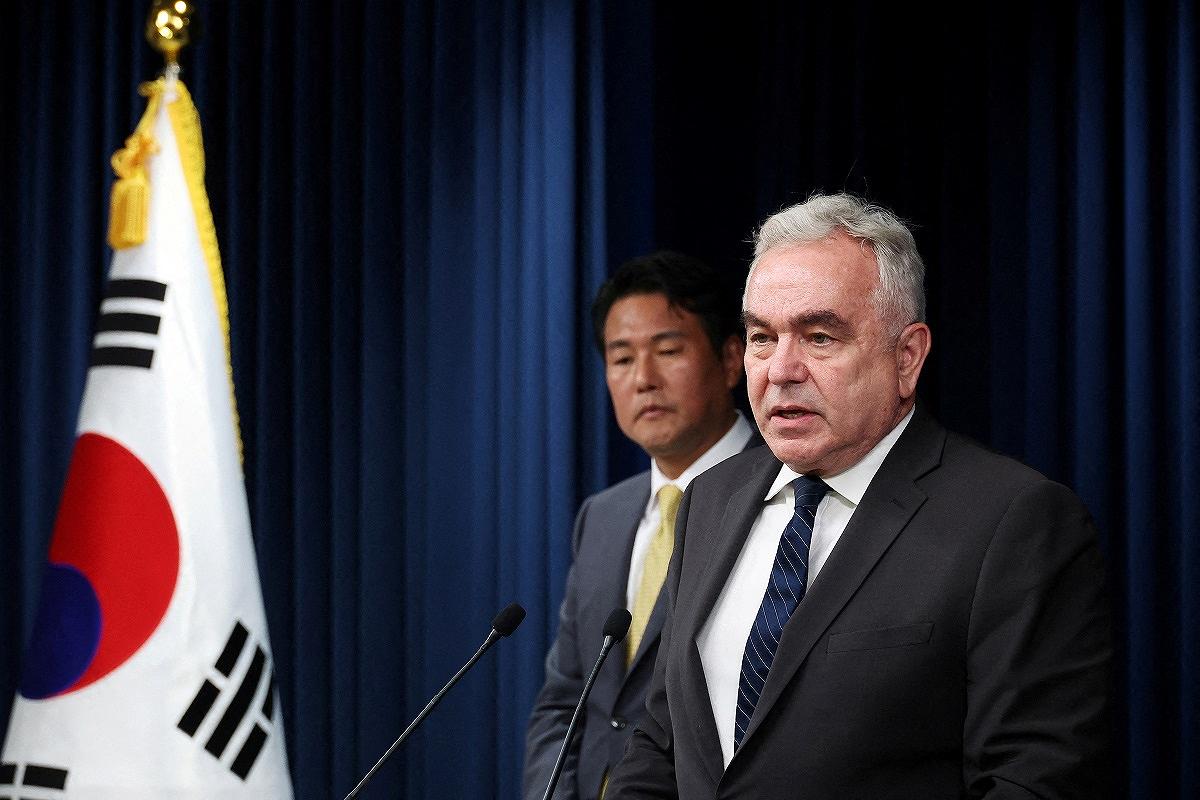 15:32 JST, August 17, 2023
WASHINGTON — The leaders of Japan, the United States and South Korea are expected to agree on investing in technology to establish a three-way hotline when they hold a summit on Friday, White House Indo-Pacific coordinator Kurt Campbell said on Wednesday.
"We're going to invest in technology to have a three-way hotline for the leaders and others inside their governments to communicate," said Campbell, coordinator for Indo-Pacific affairs at the U.S. National Security Council, during a think tank event in Washington. "We are going to make commitments to dialogue and engage in critical circumstances."
On Friday, U.S. President Joe Biden will host Prime Minister Fumio Kishida and South Korean President Yoon Suk Yeol for a trilateral summit at the Camp David presidential retreat in Maryland.
Campbell said the hotline initiative will be part of efforts to boost cooperation among senior government officials in the three countries to prepare for any crisis or contingency. He added that the three leaders are also expected to agree on investing in educational initiatives among their countries.
Campbell also said that it will likely be announced that the three countries will make trilateral summits a regular event, and will do the same for their foreign ministers' meetings and talks among their national security officials.
"What you will see on Friday is a very ambitious set of initiatives that seek to lock in trilateral engagement, both now and in the future," he said, adding that the three leaders are also expected to discuss Russia's invasion of Ukraine and growing concerns over the Taiwan Strait.
Meanwhile, John Kirby, the NSC coordinator for strategic communications, said Wednesday that the upcoming trilateral meeting will be the first summit held at Camp David since 2015.
"In keeping with the time-honored tradition of hosting significant meetings there at Camp David, this summit will mark a new era of trilateral cooperation for our three countries," he said at a press briefing.
Add TheJapanNews to your Google News feed.