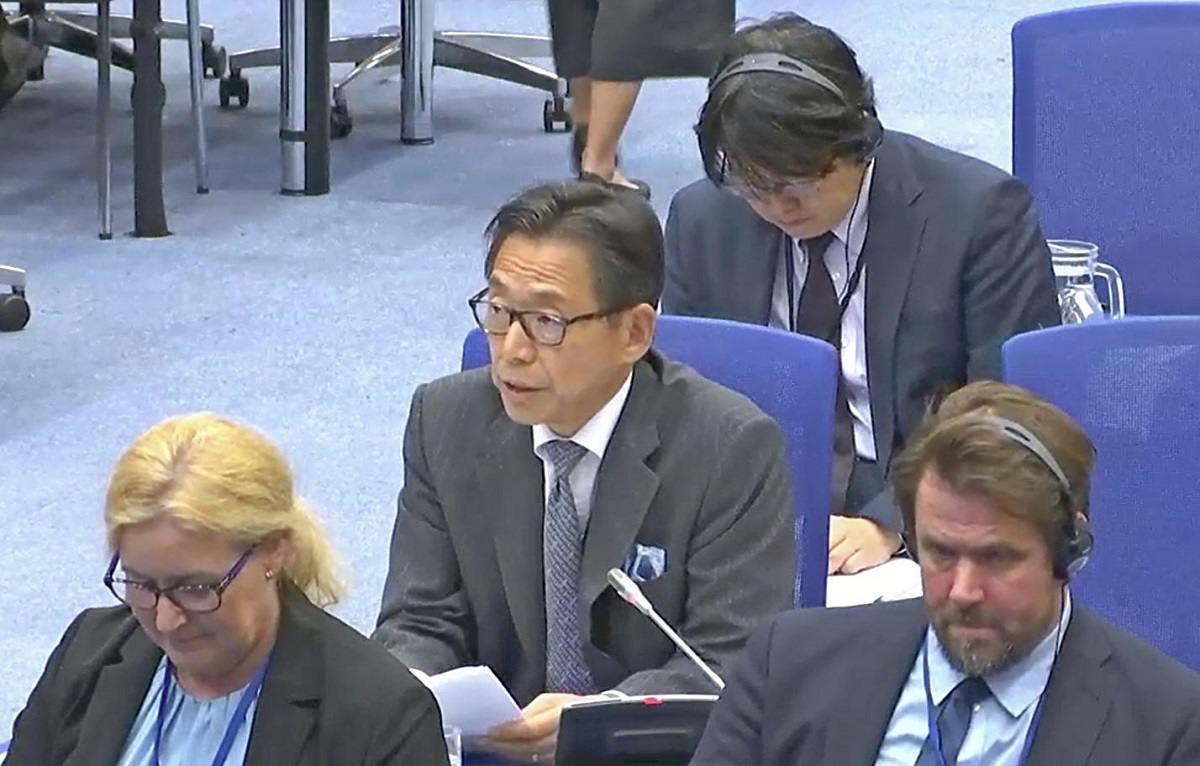 17:01 JST, August 12, 2023
VIENNA — The first session of the preparatory committee for the 2026 Review Conference of the Parties to the Treaty on the Nonproliferation of Nuclear Weapons ended in Vienna on Friday.
During the session, many participants expressed their understanding of Japan's plan to release treated water from a crippled nuclear power plant in Fukushima, but a factual summary stating support for the plan was not adopted.
The unanimous approval that was needed to adopt the document was blocked by Iran, which criticized the inclusion of issues concerning Tehran's nuclear program in the draft summary.
"Even though the summary was not adopted, it is significant that understanding of the release plan is spreading in the international community," the Japanese government said.
Last month, the International Atomic Energy Agency (IAEA) concluded that Japan's treated water discharge plan was consistent with international safety standards.
The draft summary included a statement of strong support for the IAEA's conclusion. The draft also listed 122 opinions on nuclear disarmament and nonproliferation submitted by participating countries in the preparatory committee.
At a press conference after the session, Takeshi Hikihara, ambassador of Japan to the international organizations in Vienna, said more than 10 countries, including the United States and nations in Europe and Asia, clearly expressed their understanding and support for the IAEA and Japan, with only China making critical remarks.
"Correct understanding of Japan's efforts is spreading," Hikihara said.
Add TheJapanNews to your Google News feed.