Japan Prime Minister: No Change to Release Plans for Fukushima Treated Water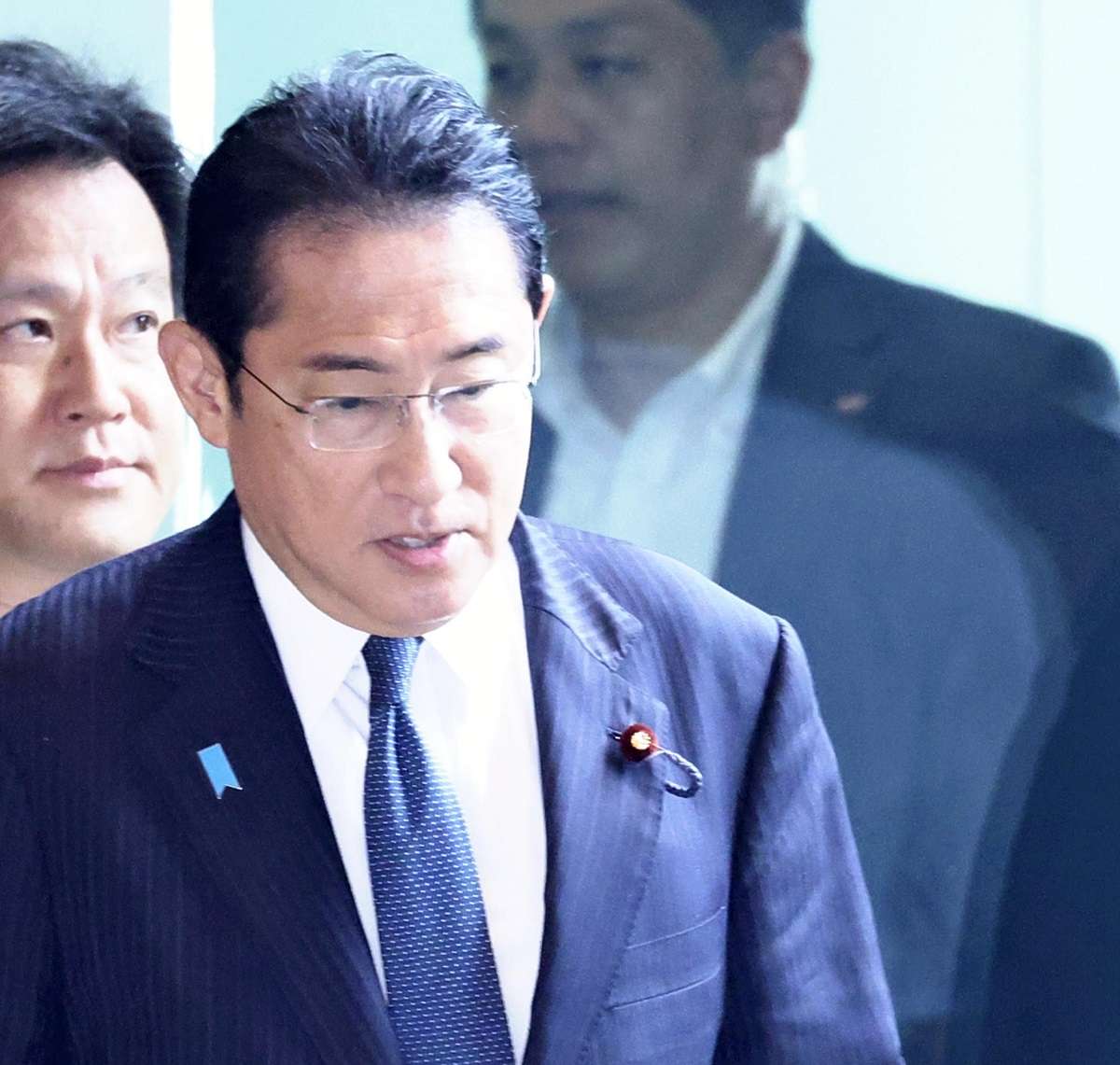 16:05 JST, August 8, 2023
There is "no change," Prime Minister Fumio Kishida has said, to the government's plan to begin discharging treated water from the Fukushima No. 1 nuclear power plant into the ocean around this summer.
The government is making arrangements to start releasing the water as early as late this month. Kishida plans to meet with Masanobu Sakamoto, leader of the National Federation of Fisheries Cooperative Associations (Zengyoren), ahead of the discharge and directly seek his organization's understanding.
"Our relationship of trust with the fishing industry is gradually deepening," Kishida said to reporters in Tokyo on Monday. "The entire government will continue to work to carefully explain how safety is being ensured and the measures to be taken against false rumors."
Concerned about damage to the reputation of Japan's fisheries industry, Zengyoren opposes discharging the water from the nuclear power plant managed by Tokyo Electric Power Company Holdings, Inc. into the ocean. Economy, Trade and Industry Minister Yasutoshi Nishimura and other officials have met with Sakamoto and others form the local fishing industry multiple times to explain the safety of the treated water based on scientific evidence.
In case harmful rumors affect the industry, the government has established a fund totaling approximately ¥80 billion to be used for the purchase of fishery products, the development of sales channels and support for fishing vessels' fuel costs.
Kishida is expected to make a final decision on the specific timing of the discharge after returning from a trilateral summit of Japan, the United States and South Korea slated to be held in the United States on Aug. 18.
During the U.S. visit, Kishida plans to hold bilateral meetings with U.S. President Joe Biden and South Korean President Yoon Suk Yeol to seek their understanding for the ocean discharge based on the comprehensive report from the International Atomic Energy Agency that acknowledged the plan's validity.
Add TheJapanNews to your Google News feed.