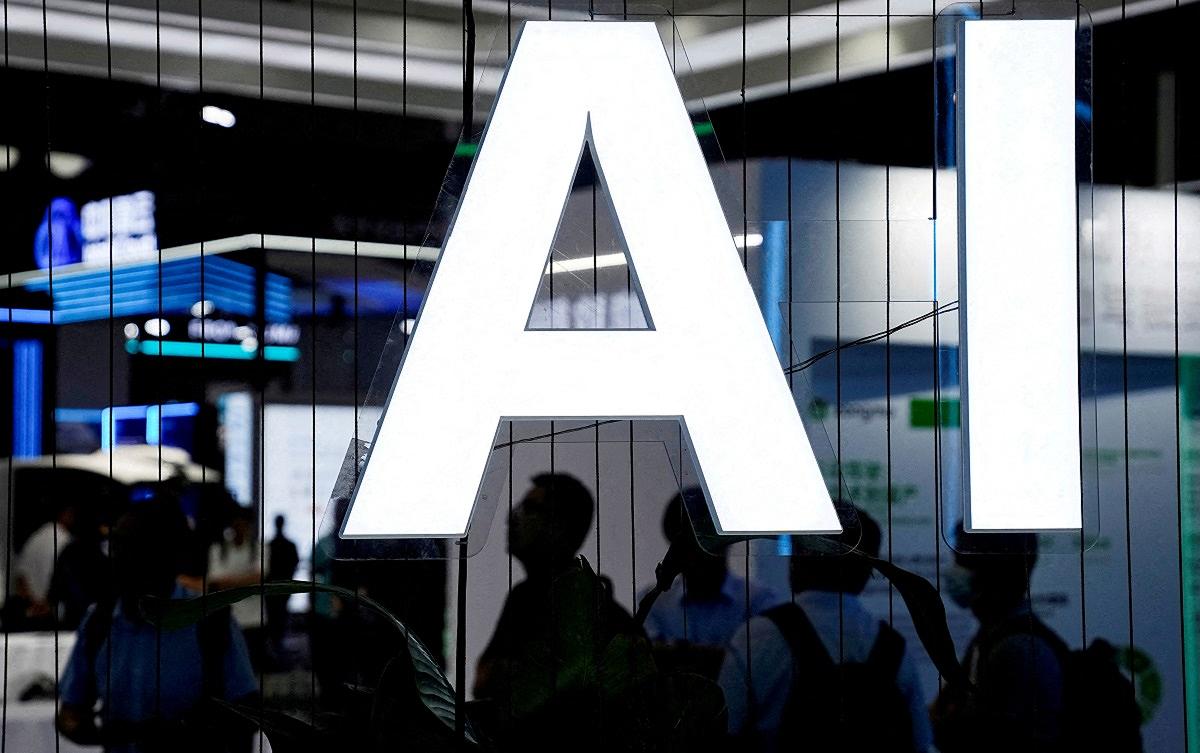 6:00 JST, August 8, 2023
The Economy, Trade and Industry Ministry has compiled new guidelines for businesses to develop human resources proficient in the use of generative artificial intelligence.
While citing communication skills as necessary for the full use of generative AI, the guidelines warn against excessive reliance on the technology, noting the importance of ethics and education.
Japan lacks personnel with expertise in AI or data analysis. The ministry aims to help companies achieve digital transformation by encouraging the appropriate use of AI through the guidelines.
The ministry released a revised version of the Digital Skills Standard, a set of guidelines for human resource development that outlines skills and other aspects of the digital field, on Monday.
The guidelines state that the emergence of generative AI is requiring changes in the way work is performed, noting that "the ability to critically study things will be more important than ever." In order to give precise instructions and elicit appropriate responses from AI, the guidelines call for improving the ability to communicate or verbalize, including in Japanese.
While simple tasks are reduced thanks to the use of generative AI, the guidelines say that "highly creative roles that only humans can perform will increase," predicting that the ability to design services in line with customer needs and an entrepreneurial spirit will become more important.
On the other hand, the guidelines say that there is concern that excessive reliance on AI will result in the loss of opportunities for employees to gain experience and grow, calling for the consideration of such measures as employee training.
The guidelines also point out that the use of generative AI is "inextricably linked to risks such as information leaks, and ethics and cultured minds are important," urging companies to develop their own guidelines.
There are many concerns about the use of generative AI, including copyright infringement. The government intends to compile separate guidelines on risks and countermeasures by the end of this year.
Japanese firms are lagging behind their overseas counterparts in the use of generative AI. According to a survey by Boston Consulting Group Inc., while 40% of companies have introduced generative AI on average in the world, only 24% of Japanese companies have done so.
There is also a serious shortage of human resources in the digital field. In the International Institute for Management Development's World Digital Competitiveness Ranking for 2022, Japan ranked 29th among the 63 economies examined.
In line with the revision of the guidelines, the government plans to add generative AI-related questions to a national licensing exam called the Information Technology Passport Examination, which tests basic knowledge in the digital field, starting in fiscal 2024.
Add TheJapanNews to your Google News feed.