Kishida, Biden, Yoon Likely to Meet at Camp David on Aug. 18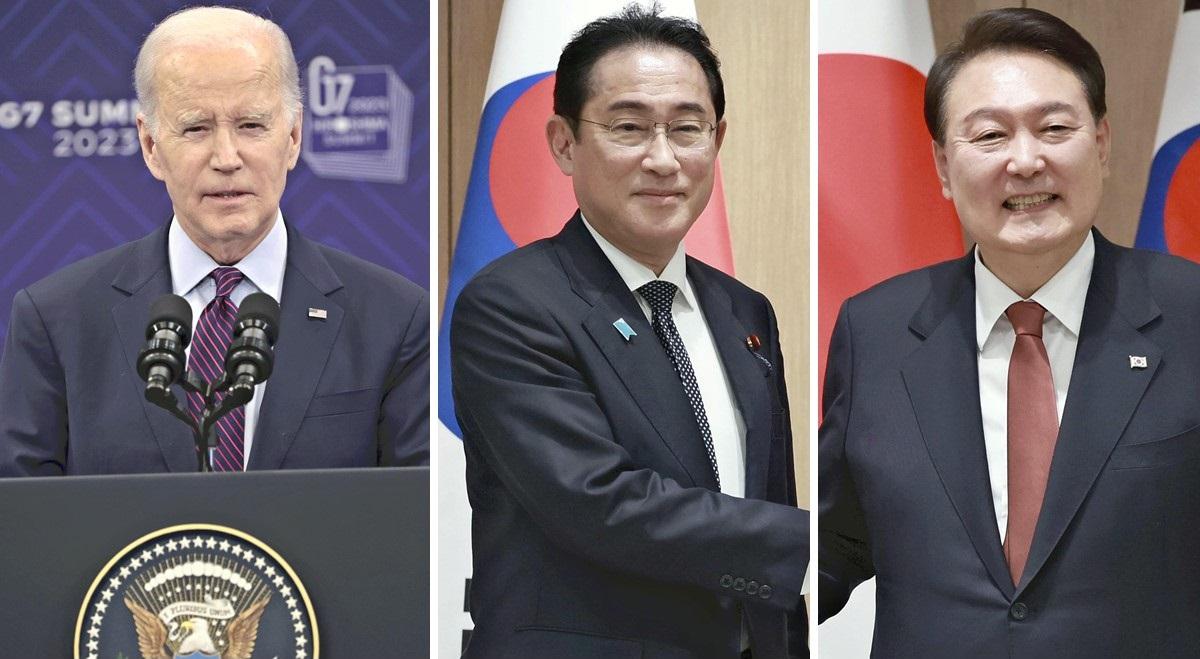 13:16 JST, July 20, 2023
Japanese, U.S. and South Korean leaders will likely hold talks on Aug. 18 at Camp David, a U.S. presidential villa near Washington, according to Japanese and U.S. government sources.
Arrangements are currently being made between the three countries.
Prime Minister Fumio Kishida, U.S. President Joe Biden and South Korean President Yoon Suk Yeol are expected to confirm trilateral cooperation with a view to strengthening deterrence against North Korea.
This will be the first time for the leaders of Japan, the United States and South Korea to all meet together apart from at international conferences. It is believed to be the first time that Biden has invited foreign leaders to Camp David since assuming the presidency. The meeting is also likely to be aimed at deepening personal trust among the leaders of the three countries and appealing to the international community, including China.
At the meeting, the three leaders are expected to agree to start sharing information on North Korean missiles at an early date. They are also expected to discuss strengthening deterrence provided by the U.S., including the nuclear umbrella. The agenda is further expected to include building a new supply chain for semiconductors, for which each country possesses its own strengths, and bolstering cooperation with like-minded countries in the Indo-Pacific region.
Add TheJapanNews to your Google News feed.