Japan P.M. Fumio Kishida Teams Up with Japan Company Execs for Middle East Trip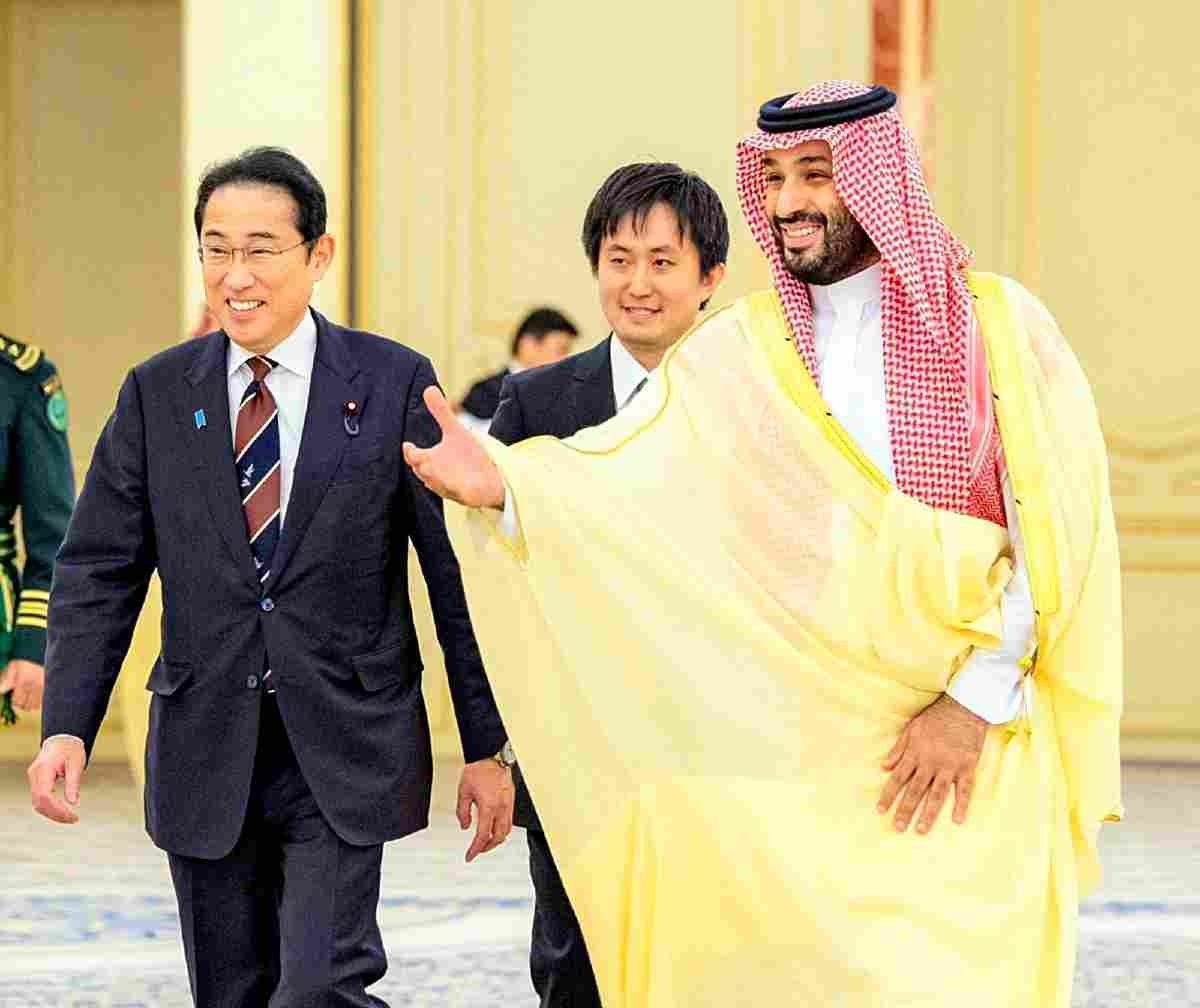 1:00 JST, July 19, 2023
ABU DHABI — Prime Minister Fumio Kishida's trip to three Middle East countries is being conducted in tandem with an economic mission comprising Japanese company executives.
It is the first time for Kishida to conduct this type of official overseas visit since assuming office as prime minister.
In this regard, Kishida is copying former Prime Minister Shinzo Abe with the aim of strengthening relations within the business community.
"I'd like to use this trip to bolster ties with the public and private sectors [in Saudi Arabia], while expanding business opportunities for Japanese companies," Kishida told reporters Monday in Jeddah, western Saudi Arabia.
About 30 Japanese company executives have joined Kishida on his sojourn to Saudi Arabia, the United Arab Emirates and Qatar. The execs were expected to talk business with local companies and develop opportunities in such areas as decarbonization and semiconductors.
While heading his first Cabinet in 2006, Abe requested Japanese company executives accompany him on official overseas trips. During the period of his second Cabinet, Abe's "top-down sales approach" in Latin America, eastern Europe and other regions helped realize large-scale investment projects, building positive relations between the government and business community.
It is rumored that Kishida will dissolve the House of Representatives and hold a general election this autumn at the earliest. Some members of the ruling Liberal Democratic Party thus believe the prime minister is accelerating efforts to establish his support base with an eye on the next lower house election.
Add TheJapanNews to your Google News feed.