Japan Faces Logistical Crisis Unless it Can Solve its Rail Shipment Problem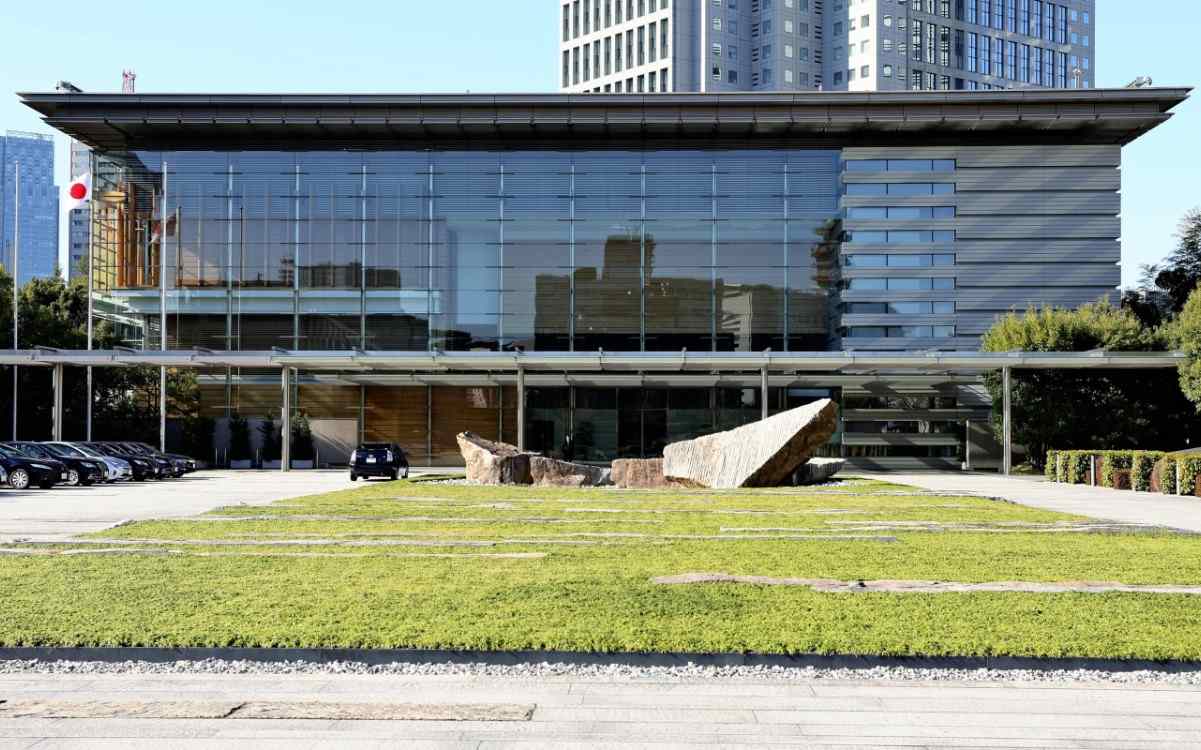 13:45 JST, July 16, 2023
The government is discussing a plan to expand the cargo transit system across the nation to transport large containers for international maritime transportation on overland rail lines. To this end, it plans to begin feasibility trials with Japan Freight Railway Co. within this fiscal year to examine operational and other issues.
The move to use freight railways to transport maritime containers is aimed at strengthening the response to the so-called 2024 problem in logistics, in which the transportation capacity is feared to decline due to stricter regulations on overtime work by truck drivers.
Most marine containers comply with international standards that set the height at about 2.9 meters and the length at about 12.2 meters — larger than the railroad containers now in use across the country.
Because marine containers are more than 30 centimeters taller, there is a risk that they may not fit through tunnels if carried on ordinary railroad freight cars. For this reason, they cannot be used except in some sections where tunnel ceilings are high enough.
Therefore, cargo in maritime containers arriving for transshipment must be transferred into railroad containers or loaded onto trucks.
In the planned feasibility trials, low-floor freight cars developed by Japan Freight Railway will be tested. By making the wheels smaller than those of conventional cars, the floor level for loading containers was lowered by 26 centimeters. Each freight car is capable of carrying one marine container.
Four low-floor freight cars have already been manufactured, and the government plans to test them on routes connecting the Tokyo metropolitan area with cities on the Sea of Japan coast to see if they can safely pass through tunnels in various regions even when loaded with tall marine containers.
The government will also probe other issues with low-floor freight cars, such as the possibility of damage to the cargo they carry, and conduct a survey to quantify the demand for integrated sea-land transportation, in which marine containers are carried by rail directly without transferring the cargo.
In the future, the development of rail lines leading to ports and facilities to load marine containers onto freight cars will also be an issue to be considered.
Overseas, it is common practice to lay a freight rail line at ports, where marine containers can be craned directly from ships onto rail cars.
In Japan, however, the construction of rail lines at ports has not progressed. Currently, the transport of cargo from ports to freight stations relies on trucks, but if the shortage of drivers becomes more serious, truck transport at ports could also become bogged down.
The government will need to work with a sense of urgency to avert a clogged logistics network.
Add TheJapanNews to your Google News feed.