Japanese Chief Cabinet Secretary: China Releasing Incorrect Information About Fukushima Discharge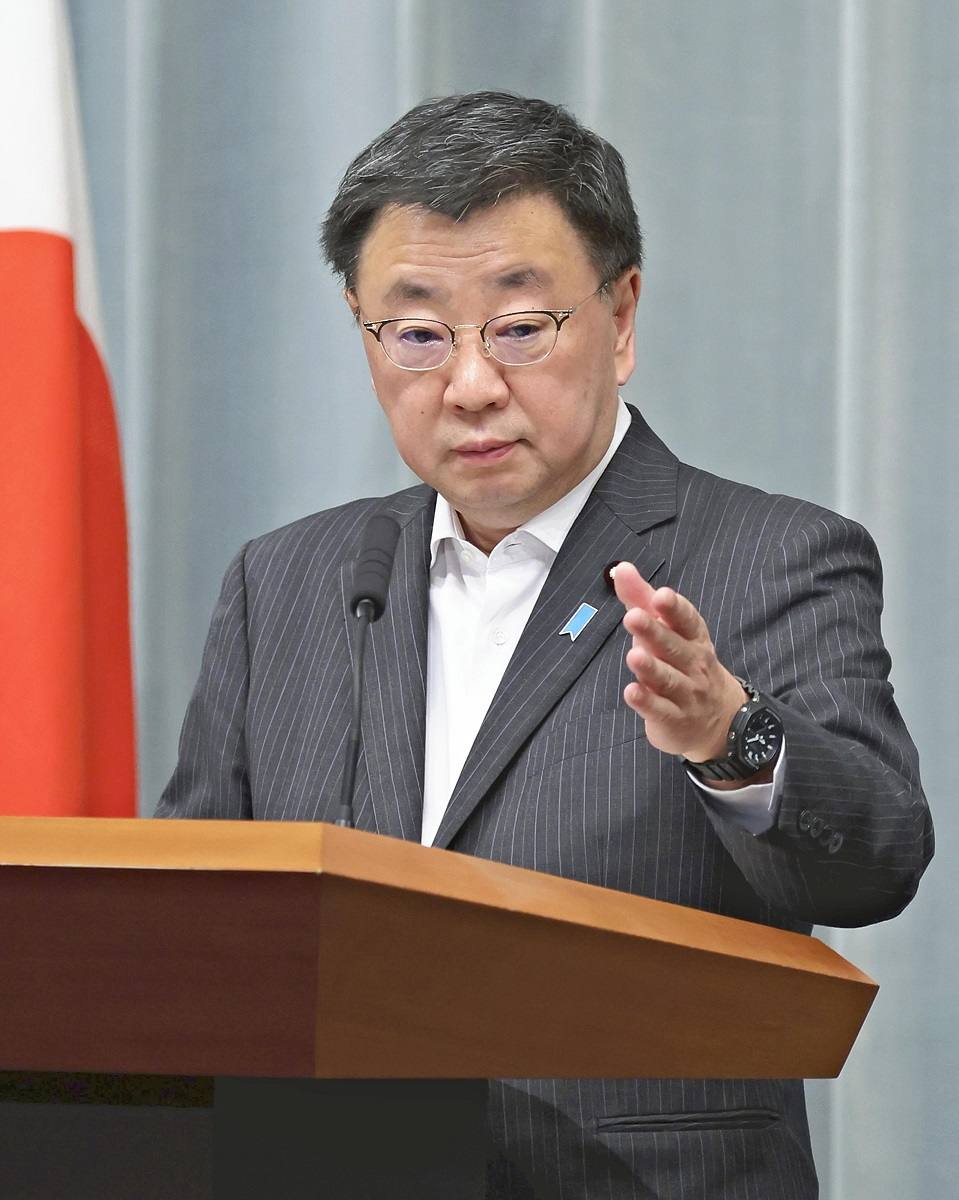 1:00 JST, July 7, 2023
China has released "factually incorrect information" about the planned discharge of treated water from Tokyo Electric Power Company Holdings Inc.'s Fukushima No. 1 nuclear power plant, Chief Cabinet Secretary Hirokazu Matsuno said in response to Chinese criticism of an International Atomic Energy Agency report on the discharge plan.
At a press conference on Wednesday, Matsuno urged Beijing to hold "discussions from a scientific perspective."
The IAEA report released Tuesday included a positive assessment of Japan's discharge plan. In response, Beijing said the report cannot be a "greenlight" for the release.
Matsuno said, "The IAEA is an international organization with the authority to formulate and apply international safety standards in the field of nuclear energy based on the Statute of the IAEA," which sets forth its purpose and mission.
A Japanese government official said: "As a member state, China is involved in the formulation of the IAEA's safety standards. To deny a report based on those standards is fundamentally inconsistent."
China's Foreign Ministry Spokesperson Wang Wenbin told reporters Wednesday that the IAEA report "cannot give legitimacy" to the discharge plan.
He also said China would increase monitoring of the marine environment, and strengthen inspections and quarantines of imported marine products.
Meanwhile, Park Ku-yeon, a vice-ministerial official at South Korea's Office for Government Policy Coordination, said Seoul would respect the watchdog's assessment.
Add TheJapanNews to your Google News feed.