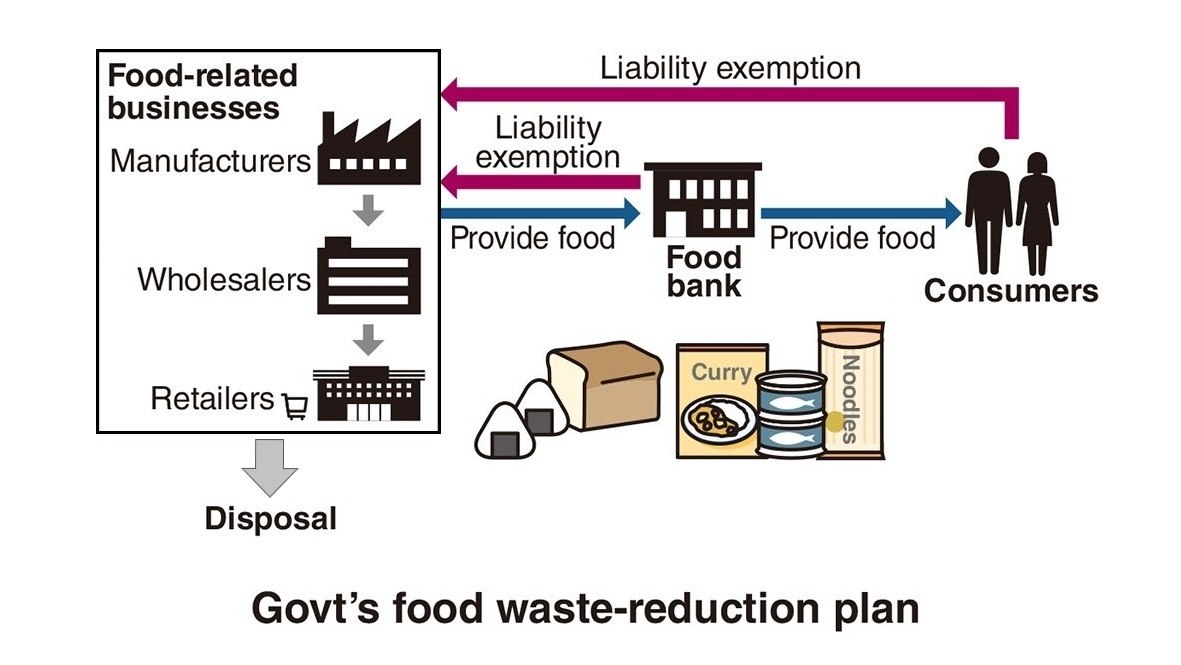 6:00 JST, June 27, 2023
The government has begun discussions on a law revision aimed at reducing food waste, according to several government sources.
Among the measures being considered is a rule to ensure that businesses in the food sector are not held liable for accidents such as food poisoning if they donate surplus products to food banks.
One of the reasons businesses have been reluctant to donate food is the risk of litigation and brand damage in the event of food poisoning.
A package of measures to meet reduction targets will be drawn up by the end of this year, according to the Basic Policy on Economic and Fiscal Management and Reform that was approved by the Cabinet on June 16.
Relevant legislation, including the Law on Promotion of Food Loss and Waste Reduction, is expected to be amended during next year's ordinary Diet session.
An official certification for food banks is likely to be created, and operations at certified food banks will be monitored to prevent the redistrubution of donated food.
Efforts might also be introduced to make it easier for diners at restaurants and hotels to take home unfinished food. Restaurants would not be liable in the event of food poisoning or contamination when such foods are consumed at home.
Food loss from households and businesses totaled 9.8 million tons in fiscal 2000. The government has set a goal of halving that figure to 4.89 million tons by fiscal 2030.
Add TheJapanNews to your Google News feed.