Kishida Expected to Mull Cabinet Reshuffle for Summer or Autumn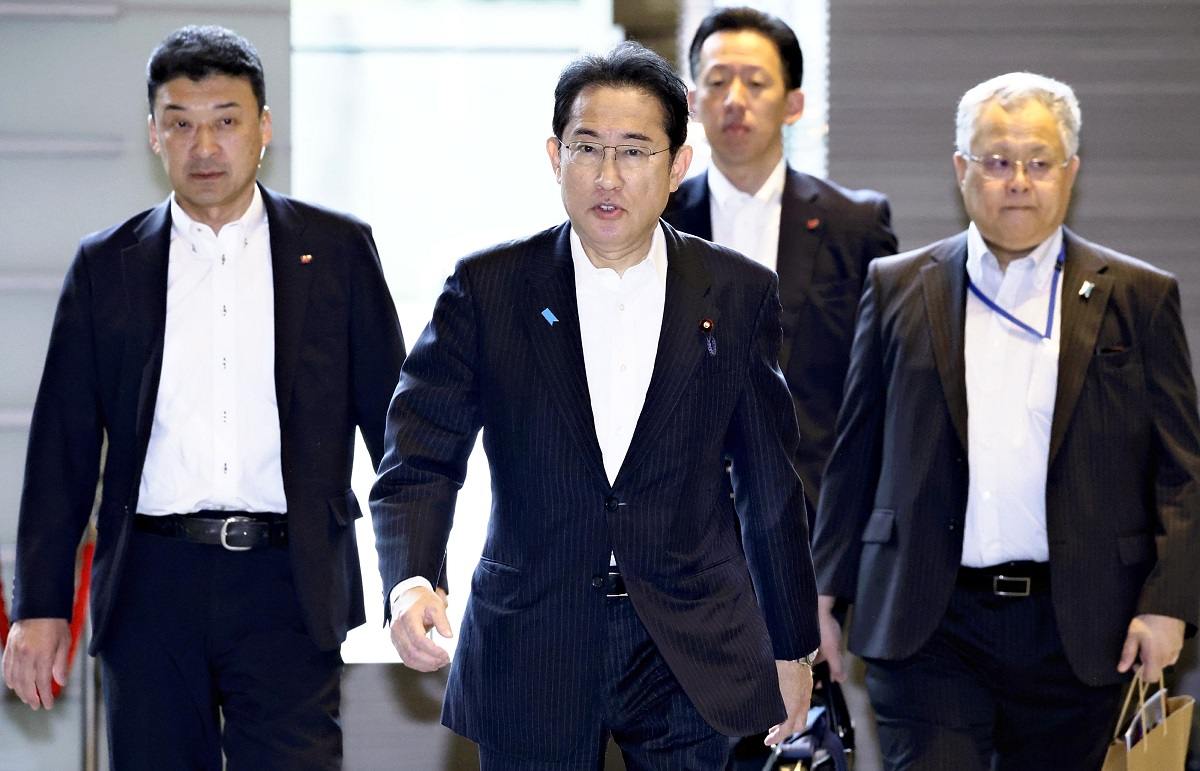 15:42 JST, June 22, 2023
Prime Minister Fumio Kishida, who also is Liberal Democratic Party president, is believed to be considering reshuffling his Cabinet and appointing new LDP officials sometime in summer or autumn.
While a major reshuffling would project a sense of renewal, there is also a risk of scandals being uncovered about new Cabinet members, and whether a reshuffle will help buoy his administration is unclear.
At Wednesday's press conference, Kishida said of the Cabinet reshuffle: "I will concentrate on moving forward with various policy issues. I will consider personnel changes while watching the progress of these issues," declining to specify the timing or the plan for personnel changes.
In response to the decision not to dissolve the House of Representatives during the latest Diet session, some within the LDP have the view that the earliest timing for a dissolution would be in autumn when the term for lower house members hits the halfway point. With this speculation, some are expecting "surprises," such as the appointment of young lawmakers or women.
However, Kishida has had a bitter experience in that four Cabinet members — including three first-timers — resigned due to scandals after a reshuffle last August. Since the current lineup survived the latest Diet session without any major scandals, there is a strong opinion within the LDP that it is better to implement only a minor reshuffle without changing the framework of the Cabinet.
Among the incumbents, the focus is likely to be on the treatment of digital minister Taro Kono. Despite being blamed by some for a spate of My Number card-related problems, others believe he would be hard to replace due to his name recognition and ability to break through.
Kono is considered one of the post-Kishida candidates, and Kishida may end up keeping him with a belief that it is wise to include him in the Cabinet.
Meanwhile, Kishida will be busy with diplomatic engagements from summer onward.
Starting with the North Atlantic Treaty Organization summit in Lithuania in mid-July, the Japan-U.S.-South Korea summit will be held in Washington in August, followed by the Group of 20 summit and the U.N. General Assembly in September. Kishida intends to steadily accumulate diplomatic achievements and make his presence felt.
Add TheJapanNews to your Google News feed.