Dispelling My Number Concerns Main Priority as Diet Session Ends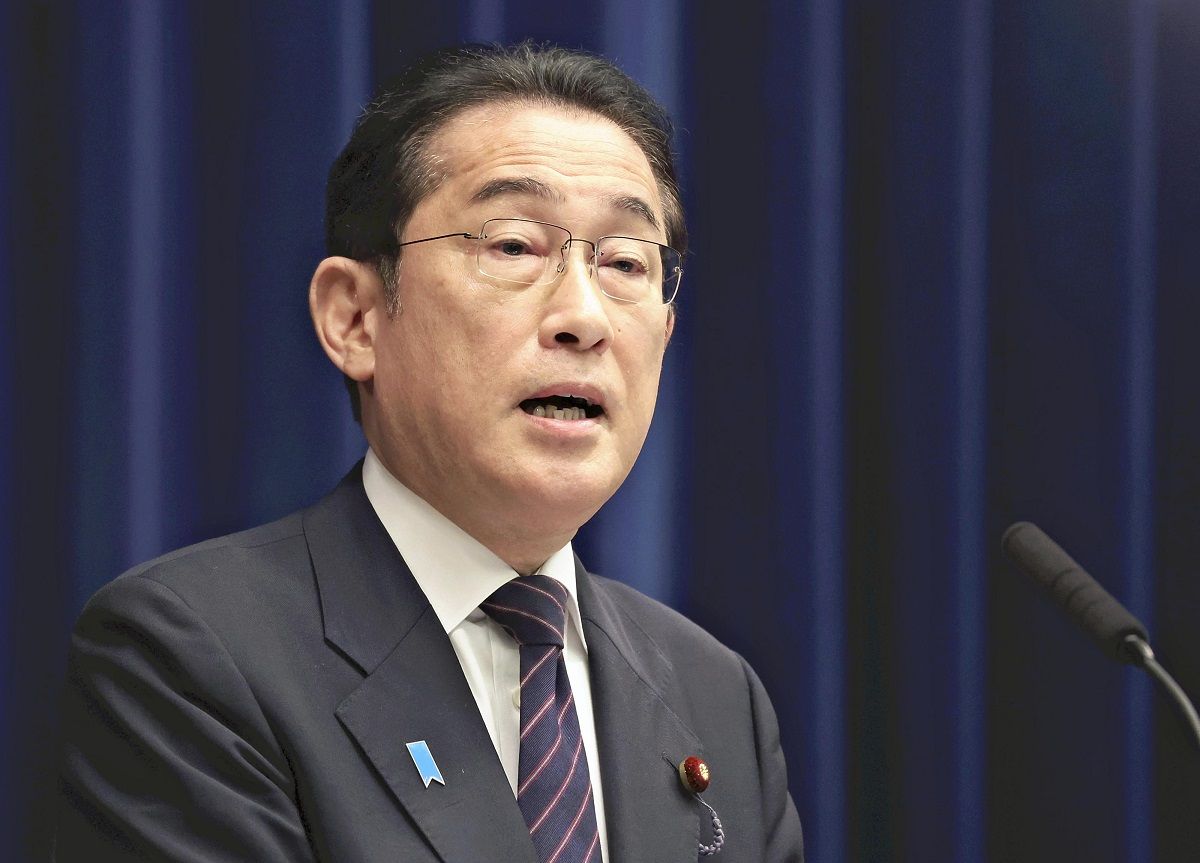 14:54 JST, June 22, 2023
Following a spate of mishaps with the integration of health insurance cards and My Number IDs, Prime Minister Fumio Kishida said Wednesday the government will take measures to prevent a recurrence of the problems and strive to dispel public anxiety before health insurance cards are scrapped, which is currently scheduled for autumn 2024.
At a press conference to mark the close of the ordinary diet session, Kishida also said there would be a 12-month transitional period for existing holders of health insurance cards after the deadline.
The prime minister said he was taking the My Number problems "very seriously" and that he would address the issues carefully to restore trust.
When health insurance cards are scrapped, people who do not have My Number IDs will be able to get a "certificate of eligibility" under a set of relevant laws enacted this month. After the enforcement of the laws, insurance cards will be valid for up to one year.
"Public concern must be dispelled before health insurance cards are scrapped," Kishida said, suggesting the deadline may be extended if the problems are not resolved.
A task force launched to tackle My Number-linked issues decided in its first meeting Wednesday to probe the way all data is managed on Mynaportal, an online service operated by the government that enables residents to complete various administrative procedures. The task force had initially been expected to focus on data linked to the recent problems, such as health insurance and bank details.
Led by digital transformation minister Taro Kono, the task force will complete its probe by autumn and review ministerial ordinances to prevent a recurrence of the problems.
At Wednesday's press conference, Kishida also said the government would formulate an investment support package for the semiconductor and artificial intelligence sectors by the end of the year.
Kishida also proposed the implementation of administrative and financial reforms to establish "a framework in which the national government supports local governments with digitization."
Regarding the possible timing of a snap election, Kishida said: "We'll tackle the difficult tasks that cannot be postponed. We will make a decision [about a snap election] based on this position." According to the prime minister, there are no plans for a reshuffle of Cabinet and Liberal Democratic Party executive posts.
Next month, Kishida will attend the North Atlantic Treaty Organization summit in Europe and visit Saudi Arabia, the United Arab Emirates and Qatar.
Add TheJapanNews to your Google News feed.