Parties Wage 'War of Nerves' over Date of Defense Spending Bill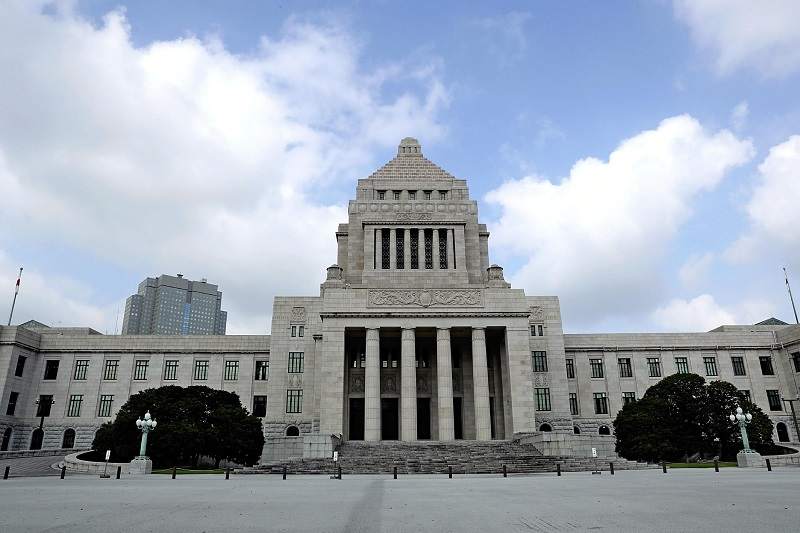 16:22 JST, June 14, 2023
The ruling and opposition parties are waging a psychological war over the date to vote on a draft law to secure financial resources for increased defense spending.
The ruling parties are negotiating with the Constitutional Democratic Party of Japan and others to vote on the bill at the House of Councillors' Financial Affairs Committee on Thursday, hoping to have it passed at the upper house's plenary session Friday. There is speculation, however, that the CDPJ will submit a no-confidence motion Friday to the House of Representatives against the Cabinet.
On Tuesday at the committee's board meeting, the ruling parties proposed a vote for that same day, which was rejected by opposition parties. Later, Kotaro Nogami, chairperson of the Liberal Democratic Party's Diet Affairs Committee in the upper house, met with his CDPJ counterpart Yoshitaka Saito to inform him that voting would not take place that day.
The CDPJ had a censure motion against the committee's chairman ready in case he decided to vote ex officio, but decided not to submit it.
The CDPJ's Saito told reporters after the meeting, "The time is gradually ripening, and we will make a comprehensive decision on whether to accept the vote on Thursday."
A sense of hope is growing within the LDP that, as a senior member of the upper house said, "The CDPJ will not employ delaying tactics, such as by submitting the censure motion" at Thursday's vote, in light of the fact that the LDP gave in to the CDPJ in postponing Tuesday's vote.
But, another LDP member said the CDPJ "may play us foul" based on past experience of the party submitting a no-confidence motion against Finance Minister Shunichi Suzuki, despite having agreed to a committee vote at the lower house deliberation.
If a censure motion was submitted against a committee chairman on Thursday, deliberations are expected to be suspended until the motion is rejected at Friday's plenary session, leading the ruling parties to consider extending the Diet session.
There is also speculation that the CDPJ may submit a no-confidence motion against the Cabinet on Friday even if it agrees to vote on Thursday, because a senior CDPJ member mentioned at Tuesday's meeting of its caucus the possibility of having its party members wait near the Diet after Friday.
Add TheJapanNews to your Google News feed.