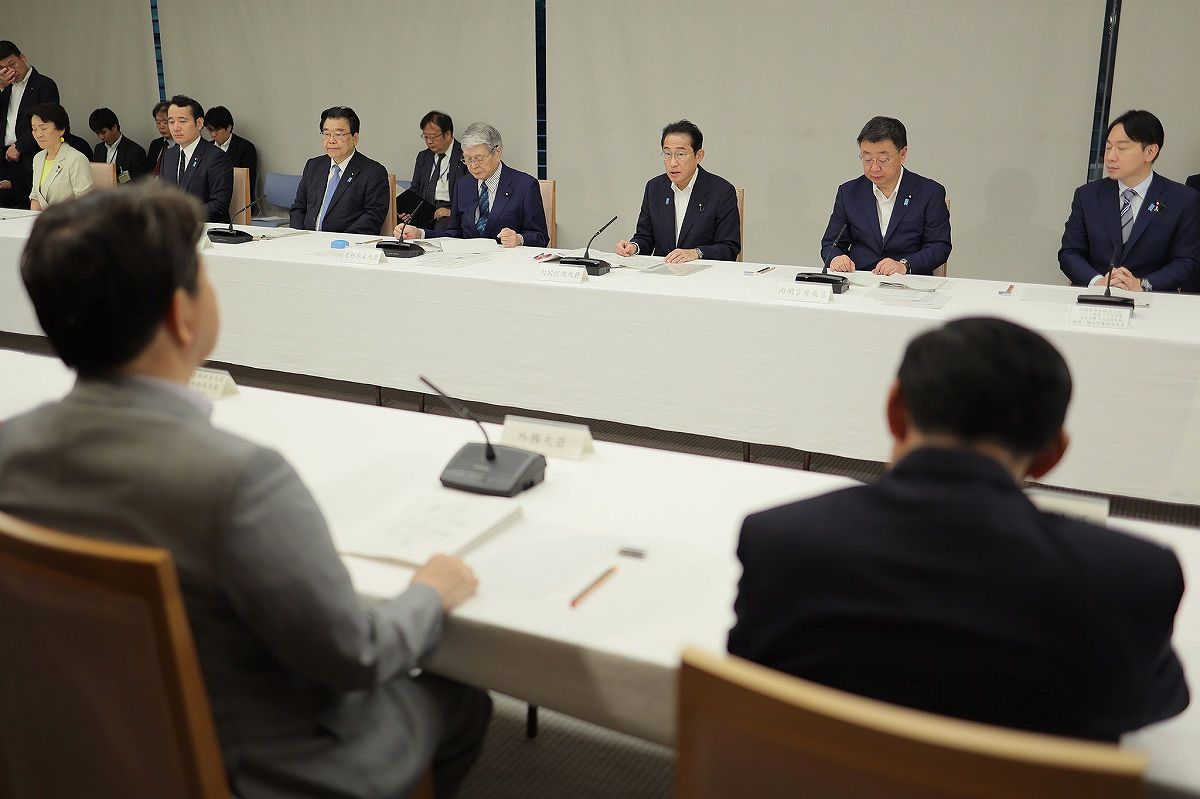 17:38 JST, June 3, 2023
TOKYO (Jiji Press) — The government on Friday adopted the concept of overhauling its agricultural policy to ensure Japan's food security, including a plan to reduce the country's dependence on food imports.
The new direction for policies on food, agriculture and rural areas was adopted at the day's meeting of the government's task force on measures to secure stable food supply, headed by Prime Minister Fumio Kishida.
Kishida ordered farm minister Tetsuro Nomura to create, by the end of fiscal 2023, a road map to implementing specific measures to ensure food security.
"We'll evaluate the food security situations even in ordinary times and create a system for the government to take all-out steps to secure food during a contingency situation," Kishida told the meeting.
He suggested that the government will work to increase the domestic production of wheat, soybeans and feed grains, or items for which Japan currently relies heavily on imports. The government also aims to make farmers pass on production costs adequately to prices and promote agricultural technologies, Kishida said.
According to the concept, domestic production will be increased by expanding the production of items for which Japan is highly dependent on imports, with a stable food supply secured by combining steady imports and stockpiling.
Also, the promotion of exports is "indispensable for maintaining the foundation of agricultural production at a time when the domestic market is shrinking due to the declining population," the concept said.
Add TheJapanNews to your Google News feed.