Japan Seeking More Money to Combat Chronically Low Birthrate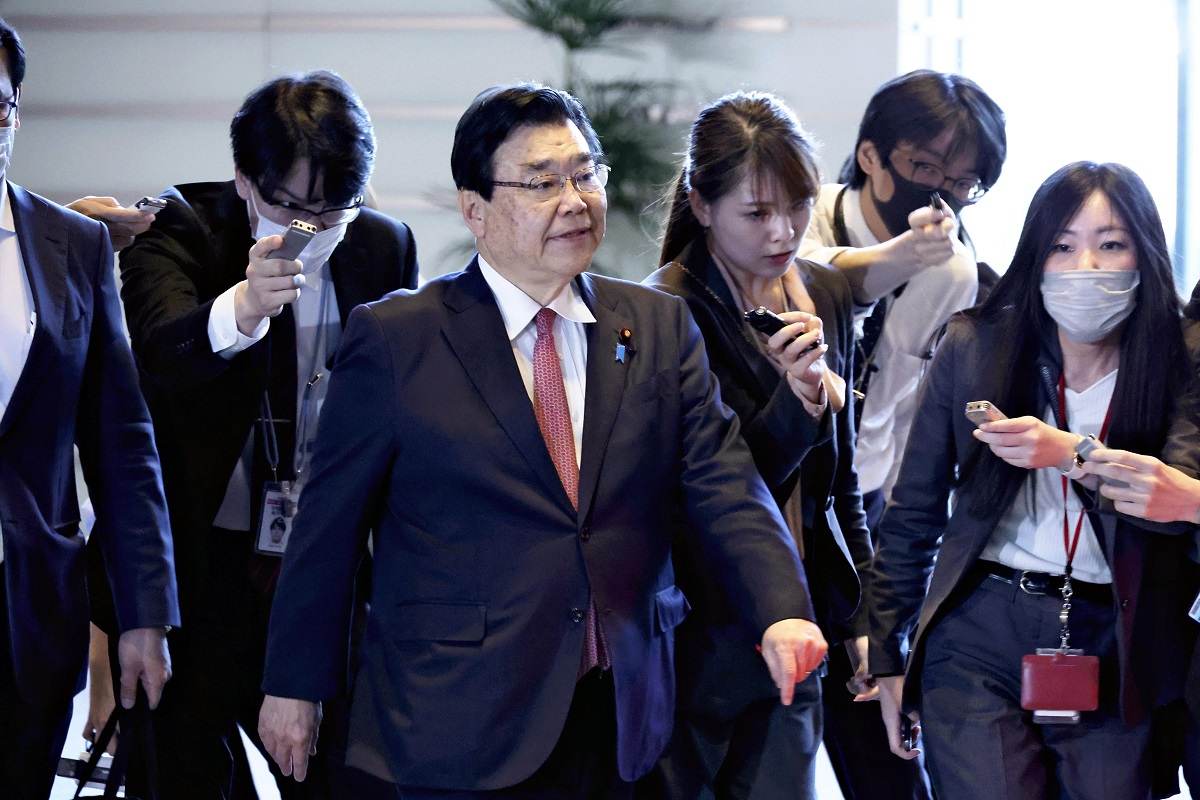 16:11 JST, June 1, 2023
Prime Minister Fumio Kishida has instructed Economic Revitalization Minister Shigeyuki Goto and others to secure around ¥3.5 trillion annually for the next three years, as additional funding related to his initiative to take "unprecedented measures to deal with the chronically low birth rate."
The government had been coordinating to set the additional funding at about ¥3 trillion per year, but the prime minister apparently decided that an increase was necessary. The additional money is likely to be used for measures including reducing the burden of higher education costs, preventing child poverty and abuse, and supporting children with disabilities.
The increased funding was to be reflected in the draft of the government's Children's Future Strategy Policy, which was to be released on Thursday. Measures to expand child allowances by the end of fiscal 2024 by removing the income limit, among other steps, were also to be included in the draft.
"I'll compile the draft based on the prime minister's policy," Goto told reporters Wednesday at the Prime Minister's Office after his meeting with Kishida.
The draft states that financial resources to intensively implement measures to counter the low birthrate over the next three years "will be examined during the fiscal 2024 budget compilation process, and a conclusion will be reached by the end of this year."
While the draft calls for the establishment of a subsidy system with an eye on increasing social insurance premiums, it also clearly states that the government will carry out thorough expenditure reforms and aim to ensure that the measures do not put an additional burden on the public. It emphasizes that there will be no increase in consumption tax or other taxes.
The draft further states its policy of "securing stable financial resources by fiscal 2028," and that if there is a shortfall in financial resources during that period, special public bonds for children will be issued as a stop-gap measure.
As for specific steps to address the low birthrate, the income limit for the child allowance will be removed, and eligibility for the allowance will be expanded from children "up to junior high school students" to "up to high school students."
The allowance for high school students will be ¥10,000 per month, and the allowance for third and subsequent children will be ¥30,000 per month per child from birth to high school. Both measures will be considered for implementation by the end of fiscal 2024.
The government also aims to expand by the end of fiscal 2025 the benefits for infant-care leave for fathers, or paternity leave taken soon after the birth of a child. As for including expenses for natural childbirth in insurance coverage, the draft stated that the government will consider the issue until around fiscal 2026.
Add TheJapanNews to your Google News feed.