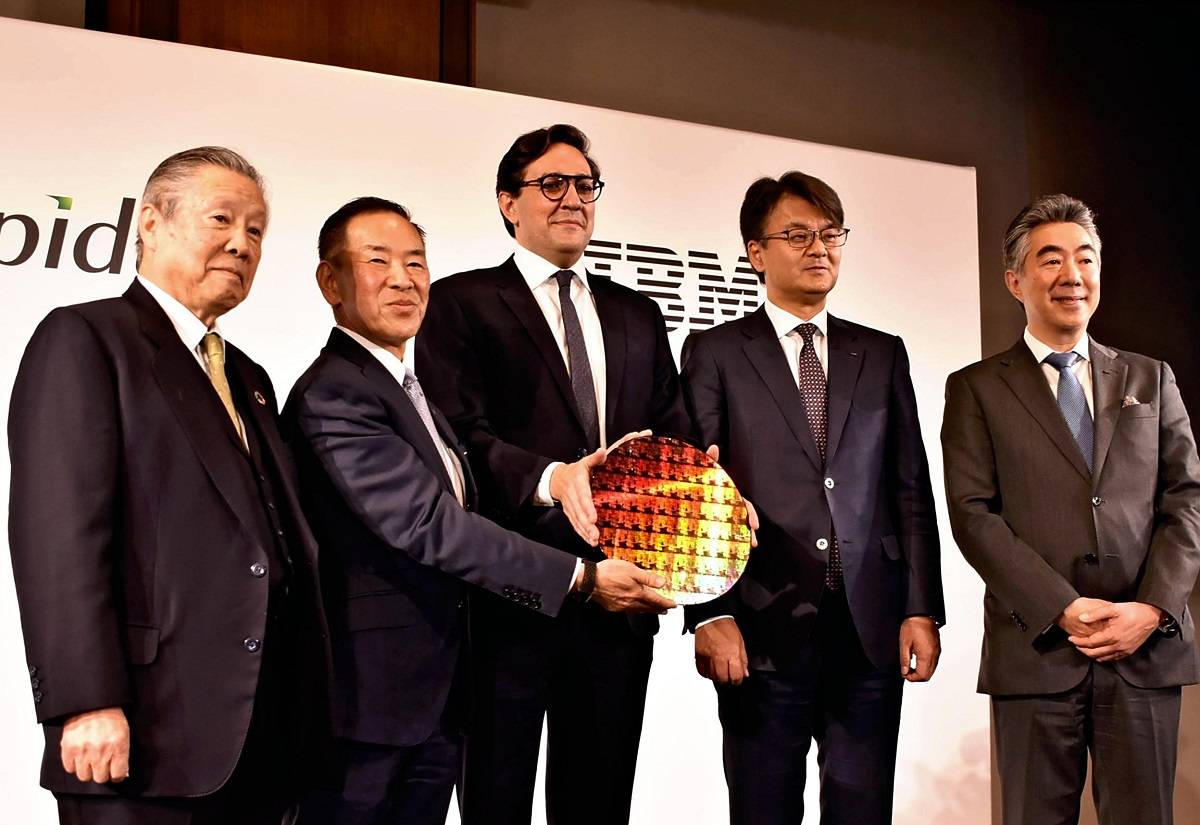 17:34 JST, May 17, 2023
Prime Minister Fumio Kishida will hold talks as early as Thursday in Tokyo with executives of major foreign semiconductor-related companies to urge them to invest aggressively in Japan and cooperate with Japanese enterprises, according to sources.
It is unusual for senior executives from the world's leading semiconductor companies to gather for such a meeting.
With semiconductors becoming increasingly important from the perspective of economic security, Kishida intends for the meeting to help strengthen the competitiveness of Japan's semiconductor industry, the sources said.
Set to be held at the Prime Minister's Office, the meeting will be attended by CEOs and other executives from Taiwan Semiconductor Manufacturing Co.; U.S. firms Applied Materials, Inc., IBM Corp., Intel Corp. and Micron Technology, Inc.; Samsung Electronics Co. of South Korea; and imec, a Belgian research and development organization.
In addition to the prime minister, Economy, Trade and Industry Minister Yasutoshi Nishimura and Deputy Chief Cabinet Secretary Seiji Kihara will attend the meeting.
TSMC is the world's largest contract manufacturer of semiconductors and Applied Materials is the world's largest semiconductor equipment manufacturer. Intel, Micron and Samsung are involved in the design and manufacture of advanced semiconductors. IBM and imec have partnerships with Rapidus Corp., a Japanese chipmaker aiming to domestically produce next-generation semiconductors.
Japanese chipmakers took the world by storm in the 1980s, but they have since lagged behind foreign manufacturers in the industry. However, Japan is home to some of the world's leaders of chipmaking equipment and semiconductor ingredients.
At the meeting, Kishida is expected to urge foreign companies to cooperate with such Japanese manufacturers. He will also exchange views with the foreign executives on future measures to enhance the semiconductor industry.
Strengthening supply chains is an urgent issue for global companies as well. Conflicts over technological hegemony between the United States and China are deepening, and geopolitical risks across the Taiwan Strait are increasing.
Major overseas companies have been paying increasing attention to the moves of Japan's public and private sectors to revitalize the domestic semiconductor industry.
TSMC is building an advanced semiconductor factory in Kumamoto Prefecture in a joint venture with the Sony Group Corp. and other firms, while Micron is expanding its plant in Hiroshima Prefecture. According to the sources, Intel is also considering opening an R&D center in Japan.
The central government has positioned domestic production and the strengthening of international supply chains as national strategies, both of which are being supported by subsidies.
Add TheJapanNews to your Google News feed.