Japan's Artificial Intelligence Strategy Council Holds 1st Meeting with Aim to Create Rules for AI Use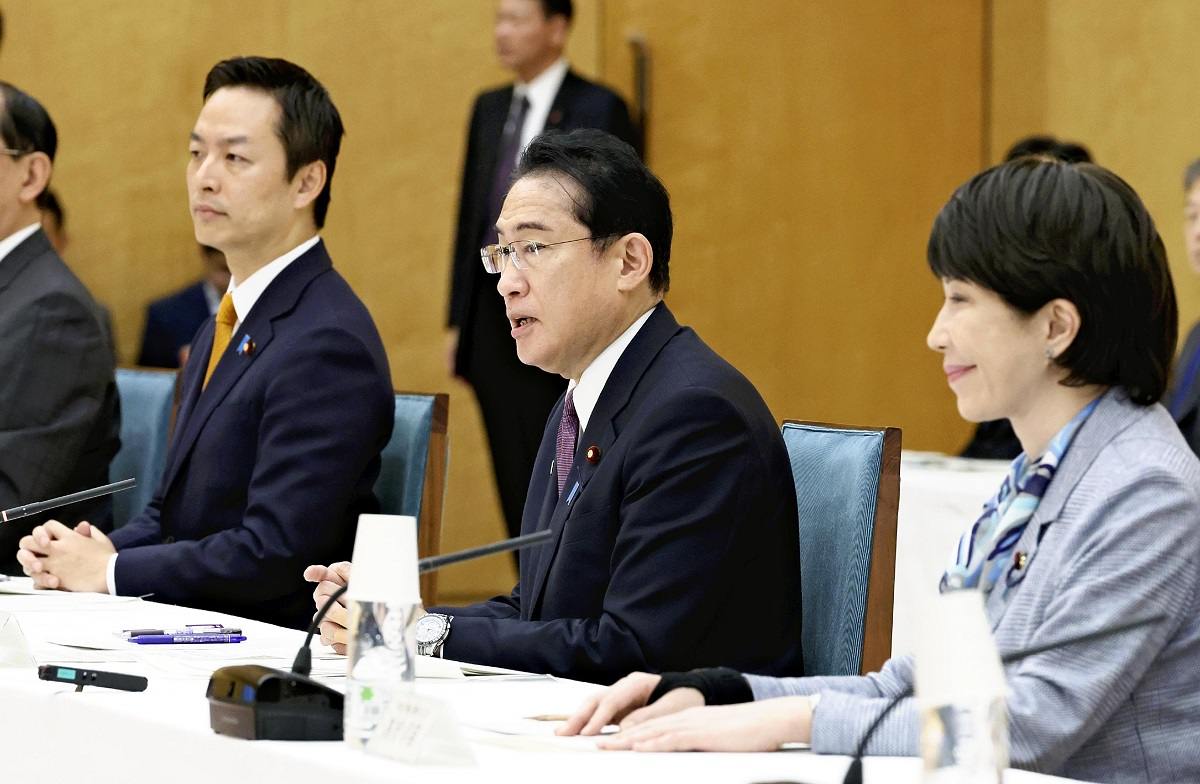 17:02 JST, May 11, 2023
The government held the first meeting of its artificial intelligence strategy council on Thursday to discuss the direction of policy related to AI.
With the use of generative AI technologies, such as conversational AI service ChatGPT, rapidly spreading, concerns have been raised over copyright infringement and other negative effects. Based on opinions of experts, the government intends to discuss how the use of AI should be promoted while it considers formulating regulations and rules.
The council is chaired by University of Tokyo Prof. Yutaka Matsuo, a leading AI researcher. The council consists of university professors, a lawyer and business executives who are all familiar with the use of AI or the interface between AI and society. Its first meeting held at the Prime Minister's Office was also attended by relevant Cabinet members, such as Sanae Takaichi, the state minister for science and technology policy; Takeaki Matsumoto, the internal affairs and communications minister; and Yasutoshi Nishimura, the economy, trade and industry minister.
"AI has the potential to positively change the economy and society, as well as risks. It is important to respond to both appropriately," Prime Minister Fumio Kishida said at the meeting.
Kishida also instructed the AI strategy team set up under the council to urgently study "maximizing the potential and addressing risks" under the leadership of Hideki Murai, a special advisor to the prime minister. He also expressed his intention to have the discussions reflected in the "Basic Policy on Economic and Fiscal Management and Reform," which is expected to be adopted by the Cabinet in June.
Generative AI learns from a vast amount of data on the internet and creates responses with natural expressions, images and other content in response to questions or instructions from users. AI technology is expected to improve work efficiency, but there have been concerns over such risks as infringement of privacy and copyright, proliferation of false information and adverse effects on children's learning.
After the meeting, Matsuo told reporters that the use of AI technology "will help resolve issues facing the whole of society and also lead to [improvements in] industrial competitiveness."
He added, "Security, privacy and copyrights are important matters to be discussed."
The meeting's participants also discussed how to proceed with the development of AI technology.
At the Group of Seven digital and tech ministers' meeting last month, a ministerial declaration was adopted, calling for the promotion of "responsible AI" that is based on common rules, respects the protection of personal information and deals appropriately with false information.
Kishida hopes to lead discussions on how international rules on AI should be at the G7 summit, which is scheduled to start in Hiroshima on May 19.
Add TheJapanNews to your Google News feed.