Govt to Form AI Strategic Council to Explore Issues, Regulations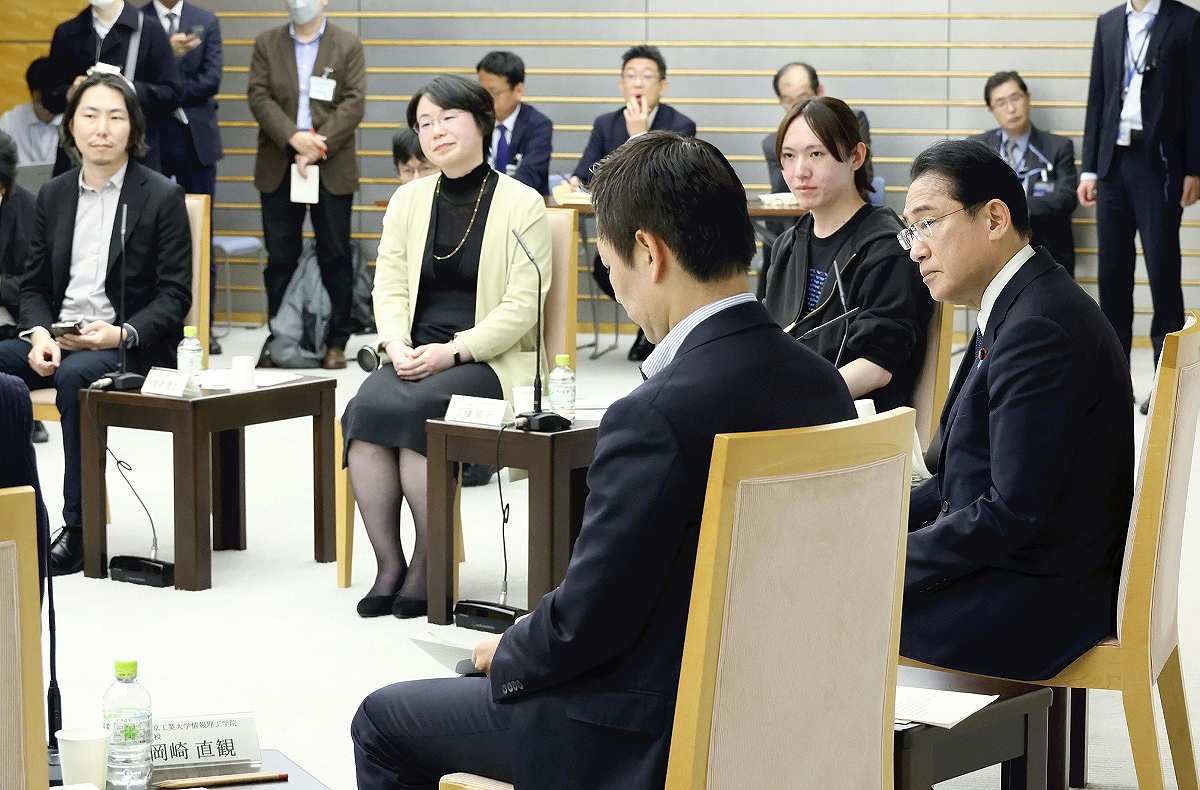 15:36 JST, May 10, 2023
Prime Minister Fumio Kishida has announced that the government will set up a strategic council to discuss the use of artificial intelligence amid rapid advances in generative AI technology, as exemplified by ChatGPT.
The government plans to hold an initial meeting of the council soon to begin discussions with experts on how to use, research and develop generative AI as well as regulate its use.
Kishida announced the establishment of the council after exchanging views with young researchers and business people involved with AI in a meeting at the Prime Minister's Office on Tuesday.
"The government needs to address this issue, assessing the potential and risks of [AI]," Kishida said.
Besides AI researchers, the council's meetings will be attended by experts in ethics and legal fields as well as government officials.
As a command center for AI policy, the council is to discuss issues related to the use of AI by educational institutions, the government and businesses. It will also discuss what shape national regulations should take.
In April last year, the government drew up a national strategy for AI. Until lately, there had been a policy that AI should be regulated as little as possible so as not to hinder technological innovation.
However, concerns have been raised about generative AI, including over the security of personal information, copyright infringement and the spread of misinformation.
The government intends to consider formulating new national policies and regulations for generative AI, while closely monitoring trends in Europe and the United States.
At the Group of Seven Digital and Tech Ministers' Meeting held April 29 and 30, ministers from participating countries adopted a joint statement promoting "responsible AI and global AI governance" that addresses misinformation and the protection of personal information based on common rules.
Based on this joint statement, Kishida stressed the need to create international rules.
---
---
Add TheJapanNews to your Google News feed.