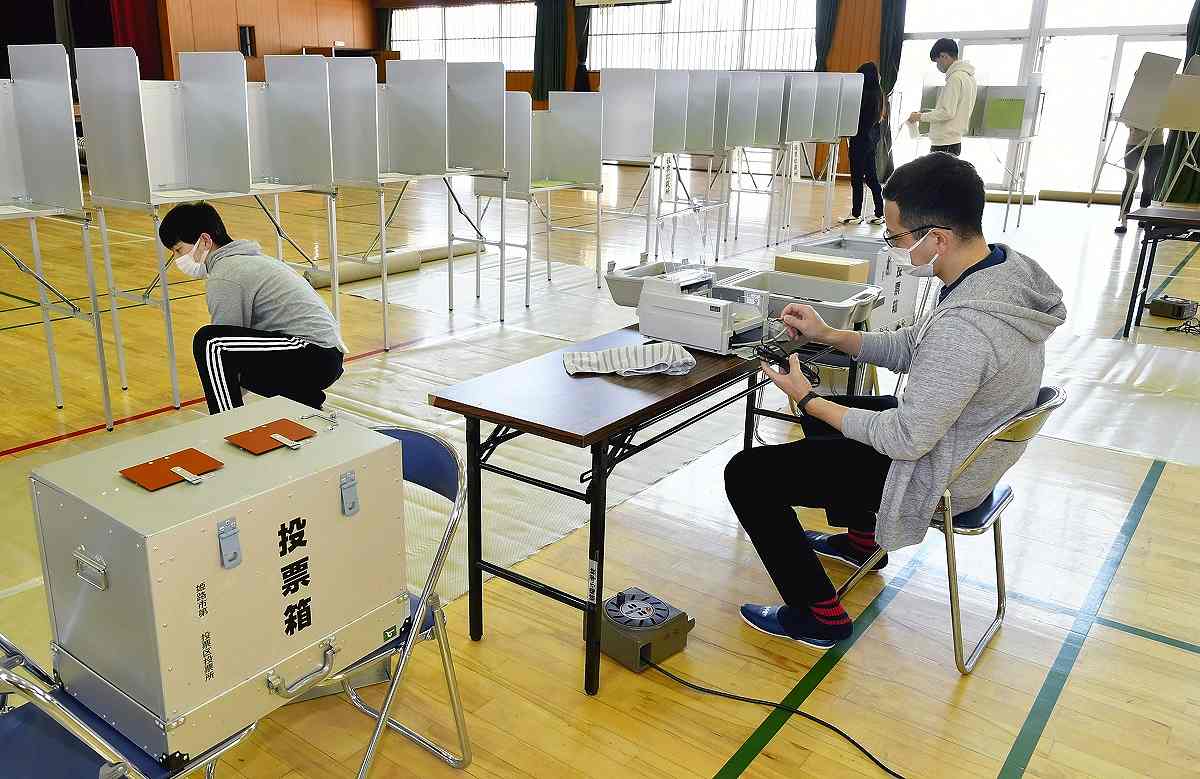 15:39 JST, April 23, 2023
TOKYO (Jiji Press) — Voting is underway in five by-elections for the Diet and the second round of quadrennial unified local elections on Sunday.
Polling stations opened at 7 a.m.
Four of the five by-elections are for the House of Representatives and one is for the House of Councillors.
The polls are regarded as a key test of the administration of Prime Minister Fumio Kishida, launched in October 2021. The results are expected to affect his decision on whether to dissolve the lower house for a snap election.
Election issues centered around measures to tackle rising prices and the country's declining birthrate.
During the campaign period, an explosive was thrown at Kishida when he was visiting Wakayama City for a stump speech on April 15. While Kishida was unhurt as he was evacuated quickly, how the incident will affect the outcome of the by-elections is closely watched.
In the lower house by-elections, voter turnout as of 11 a.m. stood at 6.73% for the No. 5 Constituency of Chiba Prefecture, down by 1.94 percentage points from the level in the constituency in the 2021 lower house general election; at 7.33% for the No. 1 Constituency of Wakayama Prefecture, down by 1.61 points; at 11.73% for the No. 2 Constituency of Yamaguchi Prefecture, down by 1.99 points; and at 9.2% for the No. 4 Constituency of Yamaguchi, down by 4.42 points.
In the upper house by-election for a seat representing Oita Prefecture, voter turnout as of 11 a.m. stood at 9.85%, down by 1.66 points from the level in the 2022 upper house general election.
In the second round of local elections, voting is being held in mayoral polls in 63 cities including four of the country's prefectural capitals — Mito, Tsu, Takamatsu and Nagasaki — assembly elections in 280 cities, elections to pick mayors of 10 of Tokyo's 23 wards and assembly elections in 21 of the wards, as well as 55 mayoral and 250 assembly elections in towns and villages across Japan. An election to pick the new mayor of Tokyo's Koto Ward is also being held following the incumbent's death earlier this month.
Add TheJapanNews to your Google News feed.