Fumio Kishida's Cabinet Rating Positive for First Time This Year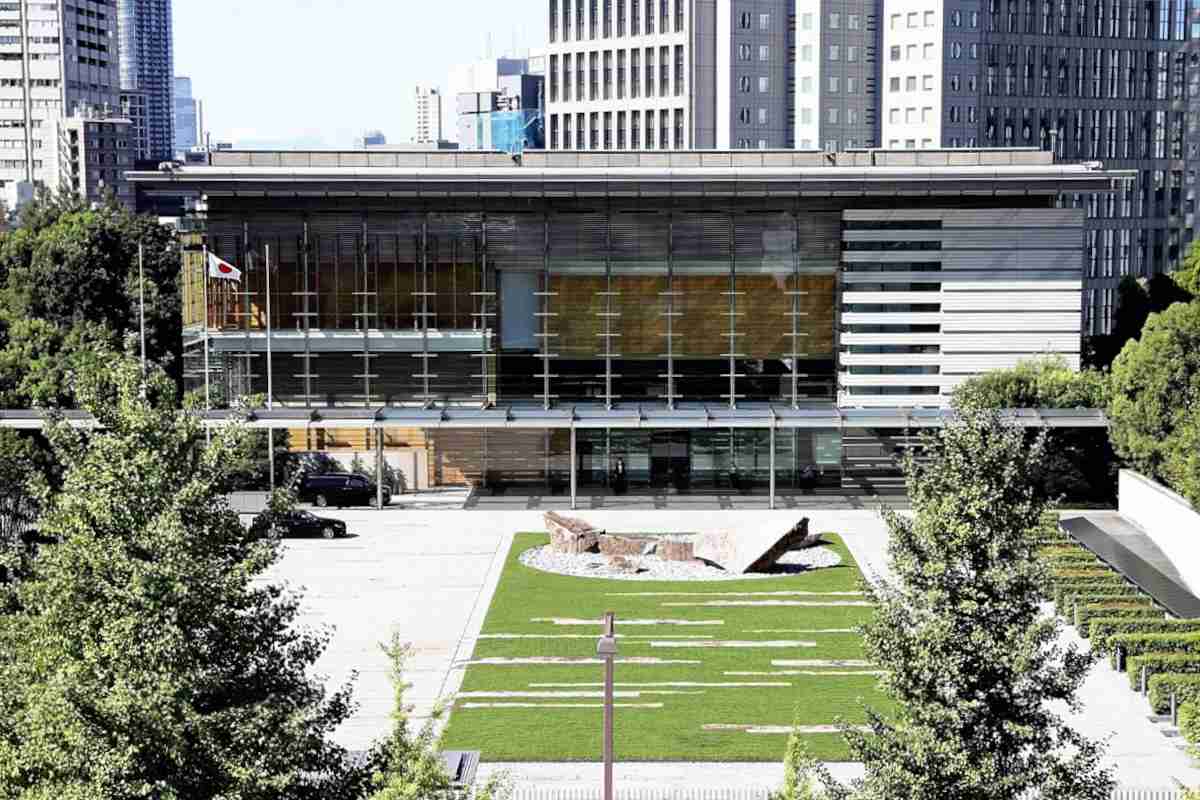 15:21 JST, April 18, 2023
Prime Minister Fumio Kishida's Cabinet approval rating is back in positive territory for the first time in seven months.
The Friday through Sunday nationwide poll conducted by The Yomiuri Shimbun showed support at 47% and disapproval at 37%.
Saturday's attack on Kishida during a campaign stop in Wakayama may have had an impact on the rise in the Cabinet's approval rating. The support rate was in the low 40% range before the incident but afterward rose to almost 50%.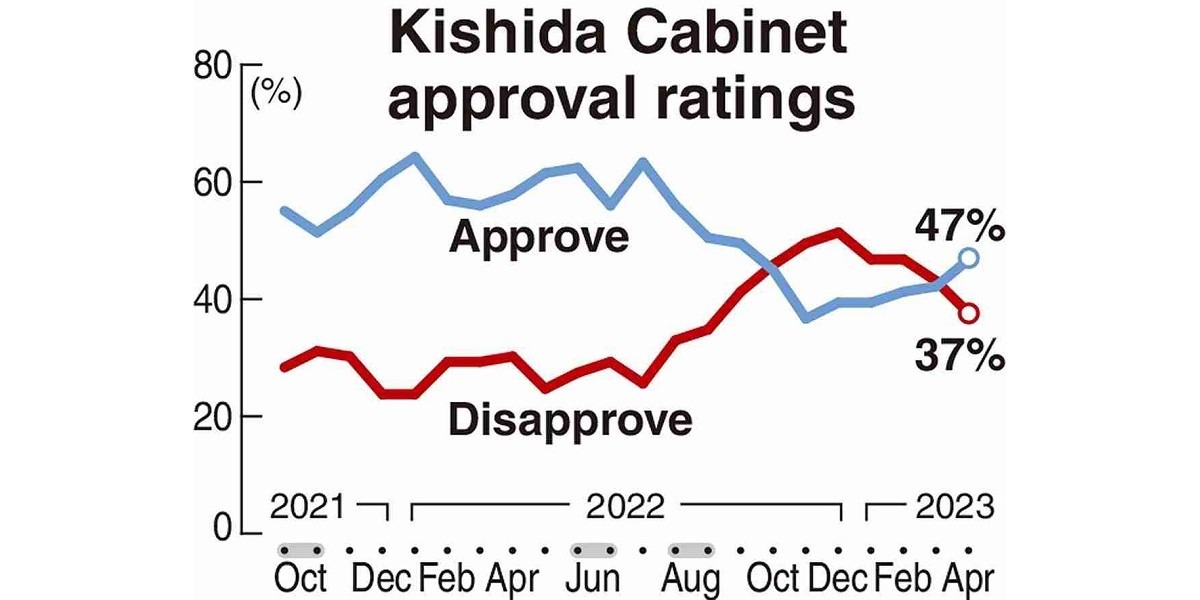 The approval rating rose 5 percentage points from the previous poll conducted March 17-19, while the disapproval rating dropped 6 points. The last time Kishida's Cabinet approval rating was higher than the disapproval rating was in last year's Sept. 2-4 poll, when it was 50% against 41%.
As for what respondents valued about the Cabinet, coming in first was its handling of the COVID-19 pandemic at 66%, followed by diplomacy at 57% and security including defense buildup measures at 52%. Multiple answers were allowed.
Kishida's visit to Ukraine to meet President Volodymyr Zelenskyy was supported by 74% of respondents, far outdistancing the 20% who did not approve. As for the upcoming G7 summit in Hiroshima, 36% said they thought the prime minister would be able to demonstrate leadership at the event, up from 29% in the January poll.
Regarding support for political parties, 34% of respondents said they back the Liberal Democratic Party, down from 35% in the previous poll; 6% chose Nippon Ishin (Japan Innovation Party), up from 3%; and 4% picked the Constitutional Democratic Party of Japan, down from 5%. Those who supported no particular party accounted for 41%, down from 42%.
The poll was conducted through the random digit dialing method, calling 725 landlines and 1,713 mobile phones. All respondents had to be 18 and over and eligible to vote. Valid answers were received from 1,071 respondents, 385 on landlines and 686 on mobile phones.
Add TheJapanNews to your Google News feed.