Inclusion of Self-Defense Forces in Japan's Constitution Stirs Debate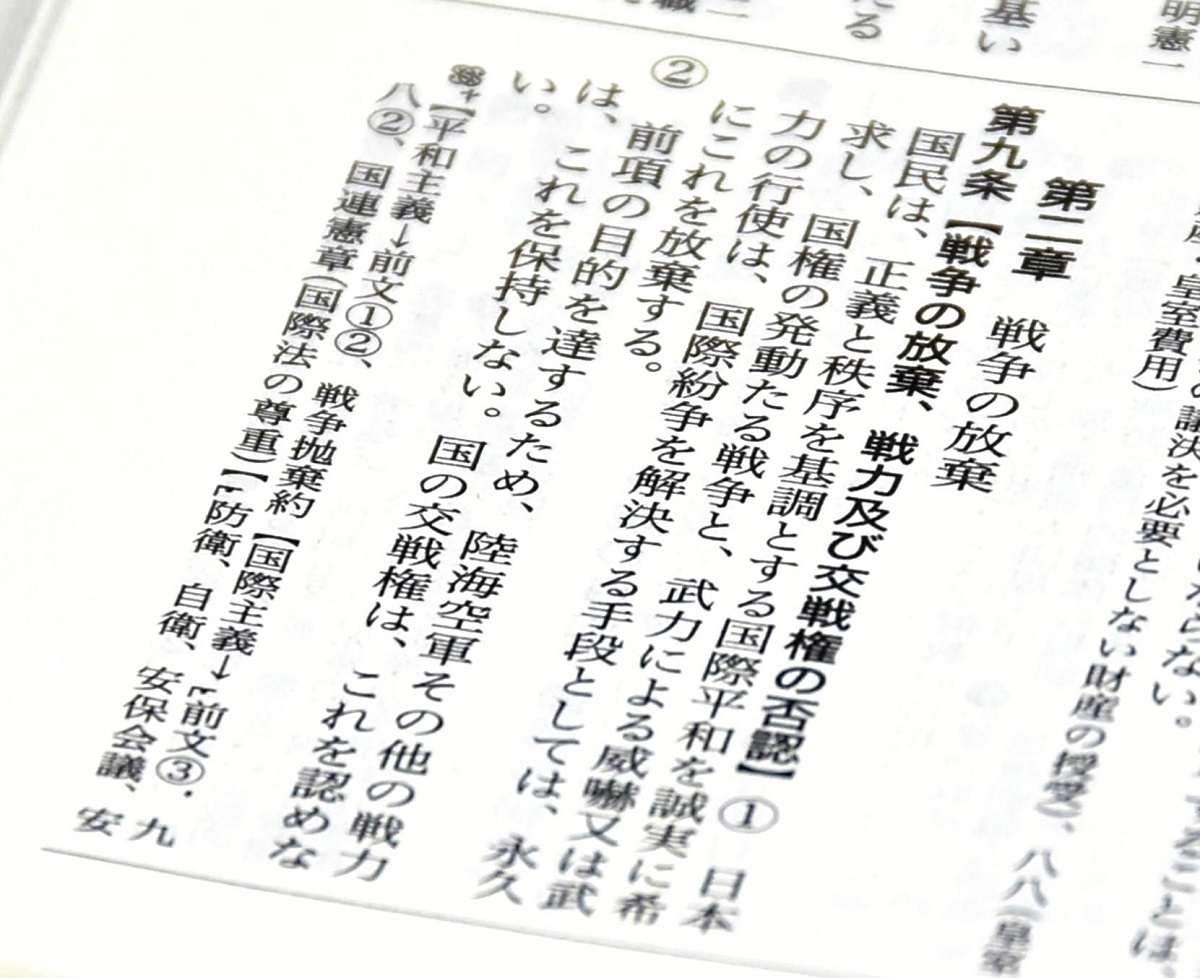 15:07 JST, April 14, 2023
A legal basis for the existence of the Self-Defense Forces was at the heart of much debate on revising the Constitution on Thursday.
During discussions at the House of Representatives' Commission on the Constitution, the ruling Liberal Democratic Party and Nippon Ishin (Japan Innovation Party) were among those insisting on the inclusion of a legal basis, while the main opposition Constitutional Democratic Party of Japan said it was unnecessary.
The LDP has proposed that a new clause be added to Article 9 to state grounds for having the SDF while retaining the article's current Paragraphs 1 and 2 on the renunciation of war and not maintaining war potential.
LDP lawmaker Yoshitaka Shindo said that the new clause "does not contradict Article 9's Paragraphs 1 and 2, and will not create an exception to Article 9," and that the current interpretation of Article 9 would not be changed.
Ishin's Ryohei Iwatani, who also calls for the establishment of the new clause, said it should contain a phrase "within the scope of the preceding paragraphs in Article 9" in order to ensure that the interpretation of Article 9 is maintained.
Masakazu Hamachi of the LDP's coalition partner Komeito proposed another idea, from the perspective of strengthening democratic control, that the authority to command and supervise the SDF should be added to the functions of the prime minister in Article 72 and the Cabinet in Article 73.
On the other hand, the CDPJ's Masaharu Nakagawa opposed to adding SDF to the Constitution, saying, "The role and necessity of the SDF are already well understood by the people."
Add TheJapanNews to your Google News feed.