Japan Seeks Greater Human Rights Protection in Government Procurement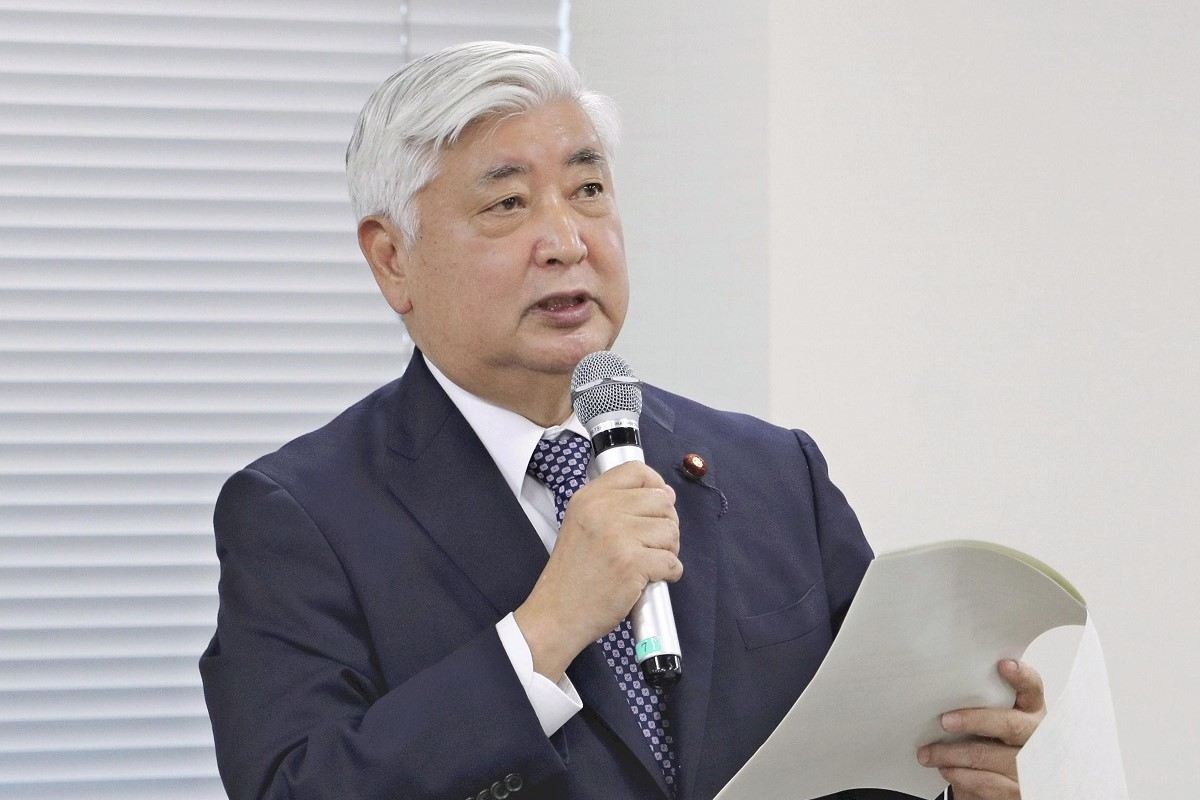 14:12 JST, April 4, 2023
A clause requiring efforts to respect human rights will be included in the bidding instructions and contracts used when the government purchases products and services from businesses, it has been decided.
The decision was made Monday at a meeting of government entities related to public works projects and government procurement. The aim is to exclude, in collaboration with the United States and European nations, organizations and parties that are involved in human rights violations in the international supply chain, with an eye on suspected forced labor in the Xinjiang Uyghur Autonomous Region in China.
Gen Nakatani, special advisor to the prime minister for international human rights issues, said at the meeting, "I expect this measure to further enhance efforts by both the public and private sectors to respect human rights."
The principle agreed upon in the meeting is expected to be stipulated in the basic policy on economic and fiscal management and reform, which will be adopted by the Cabinet in June.
Participants agreed at the meeting that bidding instructions and contracts used when the government purchases products and services will include a stipulation requiring efforts to respect human rights. The clause will oblige businesses that provide products or services to make efforts not to use parts and products that have been manufactured by violating human rights, such as forced labor overseas.
However, as businesses will be obliged only to "make efforts," it remains uncertain whether government entities will be able to take strict measures, such as terminating contracts, when human rights violations during production are exposed.
Government entities intend to enhance the new measure's effectiveness by verifying whether contractors are paying careful attention to human rights during the manufacturing process.
The United States and European countries have said Japan's response to the human rights issue in the Xinjiang Uyghur Autonomous Region is insufficient. Among the Group of Seven leading economies, Japan is the only nation without a legal framework to impose sanctions against high-ranking government officials and organizations in other countries on the ground of human rights violations. This is one reason why Japan has been cautious about imposing sanctions against China.
In June 2022, the United States implemented a law to prohibit in principle imports of products made in the Uyghur autonomous region, on account of the forced labor in the region. In Europe, Britain, France and Germany established laws obliging businesses of a certain size to take measures against human rights violation.
In the run-up to the G7 summit meeting to be held in Hiroshima in May, the government intends to demonstrate its respect for human rights by working out a policy to eliminate human rights violations from the supply chain related to government procurement.
Add TheJapanNews to your Google News feed.