Diet Approves Record ¥114 tril. FY23 Budget, with Focus on Declining Birth Rate, Defense Boost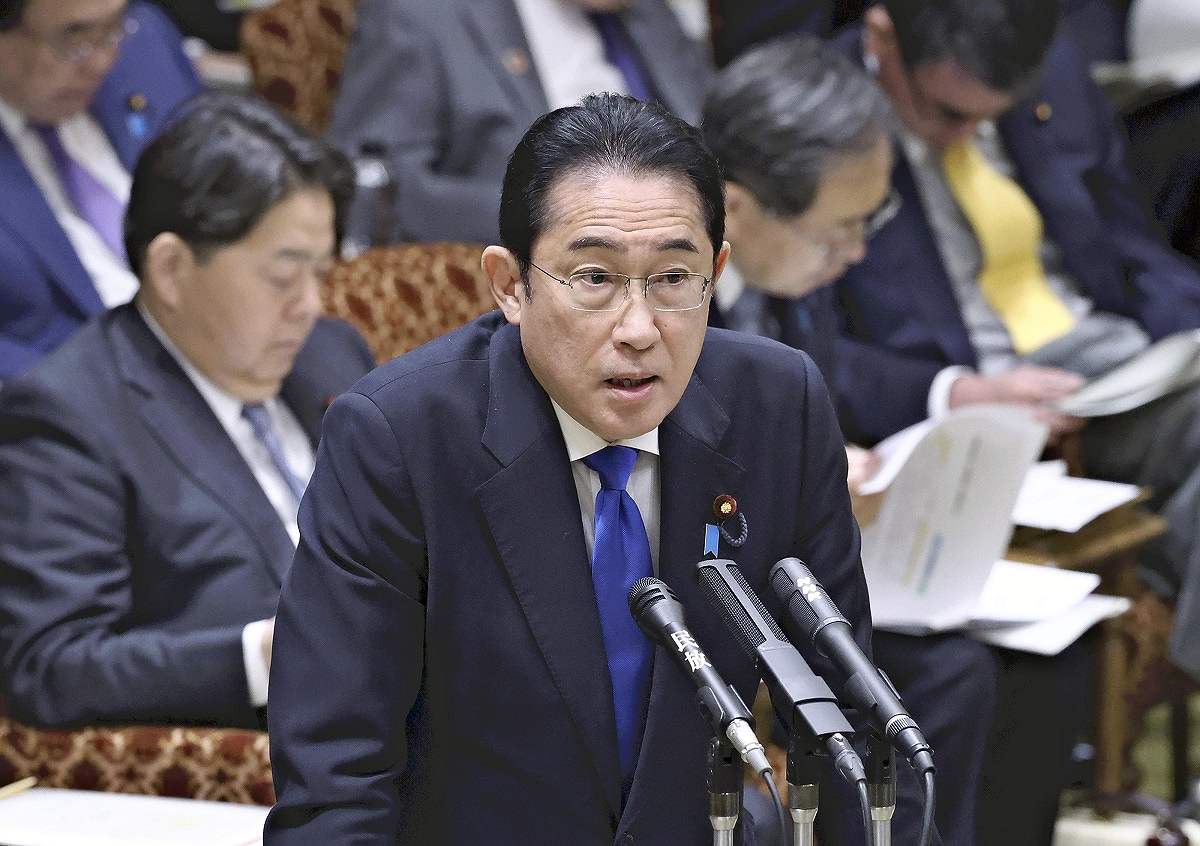 16:07 JST, March 28, 2023
The Diet approved a record ¥114.3812 trillion budget for fiscal 2023 on Tuesday, with measures to tackle the declining birth rate and enhance the nation's defense capabilities at the forefront of the plan.
The budget was passed by a majority in a plenary session of the House of Councillors in the afternoon, following a final question and answer session in the upper house Budget Committee, which Prime Minister Fumio Kishida attended with all of his Cabinet members.
During the session, Kishida reiterated the importance of possessing counterattack capabilities that would enable Japan to attack missile-launch bases and other targets in enemy territory for self-defense purposes. Such capabilities would serve as a "shield" to protect the public from missile attacks, Kishida said.
Japan and the United States traditionally split security-related roles regarding the defense of the Japanese archipelago, with the Self-Defense Forces concentrating on missile interception and other such fortifications, and the United States assuming responsibility for offense.
Kishida stressed "there will be no change in the basic division of roles between Japan and the United States" in this regard.
Meanwhile, the prime minister expressed a sense of urgency regarding inflation, citing the unpredictability of the situation amid a global surge in prices. "We'll respond quickly and flexibly in light of the trends in prices and the economy," he said.
Regarding the controversy surrounding former internal affairs and communications minister Sanae Takaichi and documents allegedly compiled during the administration of former Prime Minister Shinzo Abe concerning the Broadcasting Law, Takaichi again rejected the content of the records, referring to them as "unreliable, dubious documents."
Takaichi, who is now state minister for economic security, said she "has nothing to hide," in response to demands from opposition parties for her resignation.
¥2.2 tril to tackle soaring prices
On Tuesday, the government earmarked ¥2.2226 trillion from fiscal 2022 reserve funds for measures to combat surging prices.
Local governments will be free to decide how to use ¥1.2 trillion of funds for subsidies originally intended for revitalization measures, among other things.
The central government has advised local governments to use the funds to reduce the burden of energy fees for households in rural areas and large factories. They have also been advised to issue vouchers for local purchases and to subsidize school lunch expenses, among other measures.
The funds will include a special quota to provide ¥30,000 handouts to low-income households, such as those exempt from paying residential tax. In addition, ¥155.1 billion was appropriated to provide ¥50,000 per child to low-income families.
Efforts will also be made to curb soaring feed prices to support livestock farmers. Additional measures will be taken to curb the price of imported wheat sold by the government starting in April.
Add TheJapanNews to your Google News feed.