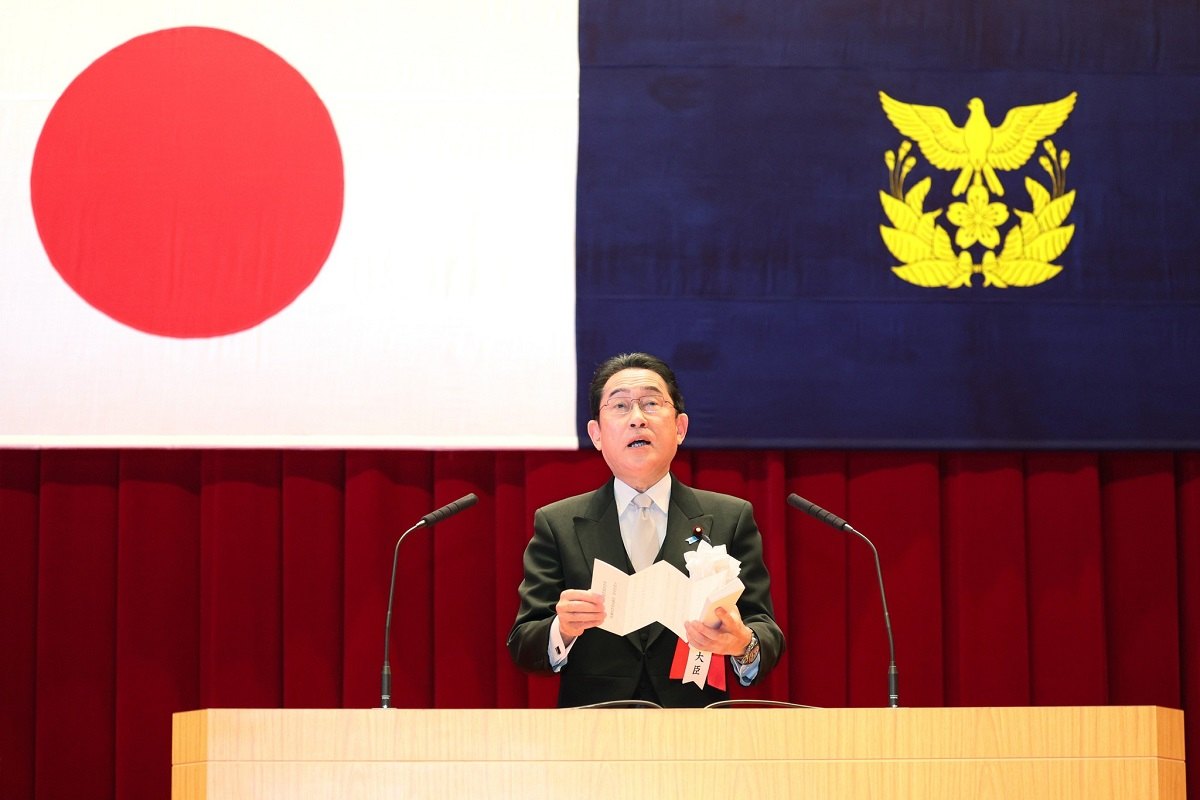 16:46 JST, March 26, 2023
YOKOSUKA, Kanagawa (Jiji Press) — Prime Minister Fumio Kishida on Sunday pledged to strengthen the country's defense capabilities over five years, after the government updated its three key national security documents late last year.
"We will thoroughly reinforce our country's defense capabilities over the next five years," he said in an address at a graduation ceremony of the National Defense Academy in Yokosuka, Kanagawa Prefecture. This mission "will be completed only after measures included in the three documents are put into action," Kishida added.
"We came up with a series of necessary measures to beef up Japan's defense power through very realistic simulations," he also said.
Kishida denounced Russia's invasion of Ukraine as an "outrageous act that jeopardizes the foundation of the international order."
Referring to his recent visit to Kyiv for a meeting with Ukrainian President Volodymyr Zelenskyy earlier this month, Kishida said that he plans to demonstrate Japan's resolve, as this year's chair of the Group of Seven major democracies, to protect the international order at the G7 summit he will host in Hiroshima in May.
Moves to strengthen nuclear and missile capabilities and enhance military power rapidly as well as unilateral attempts to change the status quo by force are "becoming even more evident," Kishida warned, apparently keeping in mind North Korea, which is launching ballistic missiles repeatedly, and China, which is boosting its military activities.
"We will strengthen the strategic partnerships between Japan and South Korea, and among the two countries plus the United States, including on the security front," he said of recent moves to improve Japan-South Korea relations, such as his meeting with South Korean President Yoon Suk Yeol in Tokyo in mid-March.
The number of National Defense Academy students graduating in fiscal 2022, which ends Friday, totals 446, excluding those from abroad.
Of them, 46 declined to work for the Self-Defense Forces after graduation, down from the previous year's 72. Starting this year, those declining to join the SDF were allowed to attend the graduation ceremony.
Add TheJapanNews to your Google News feed.