Japan PM Kishida Yet to Fathom Disconnect with Younger Generations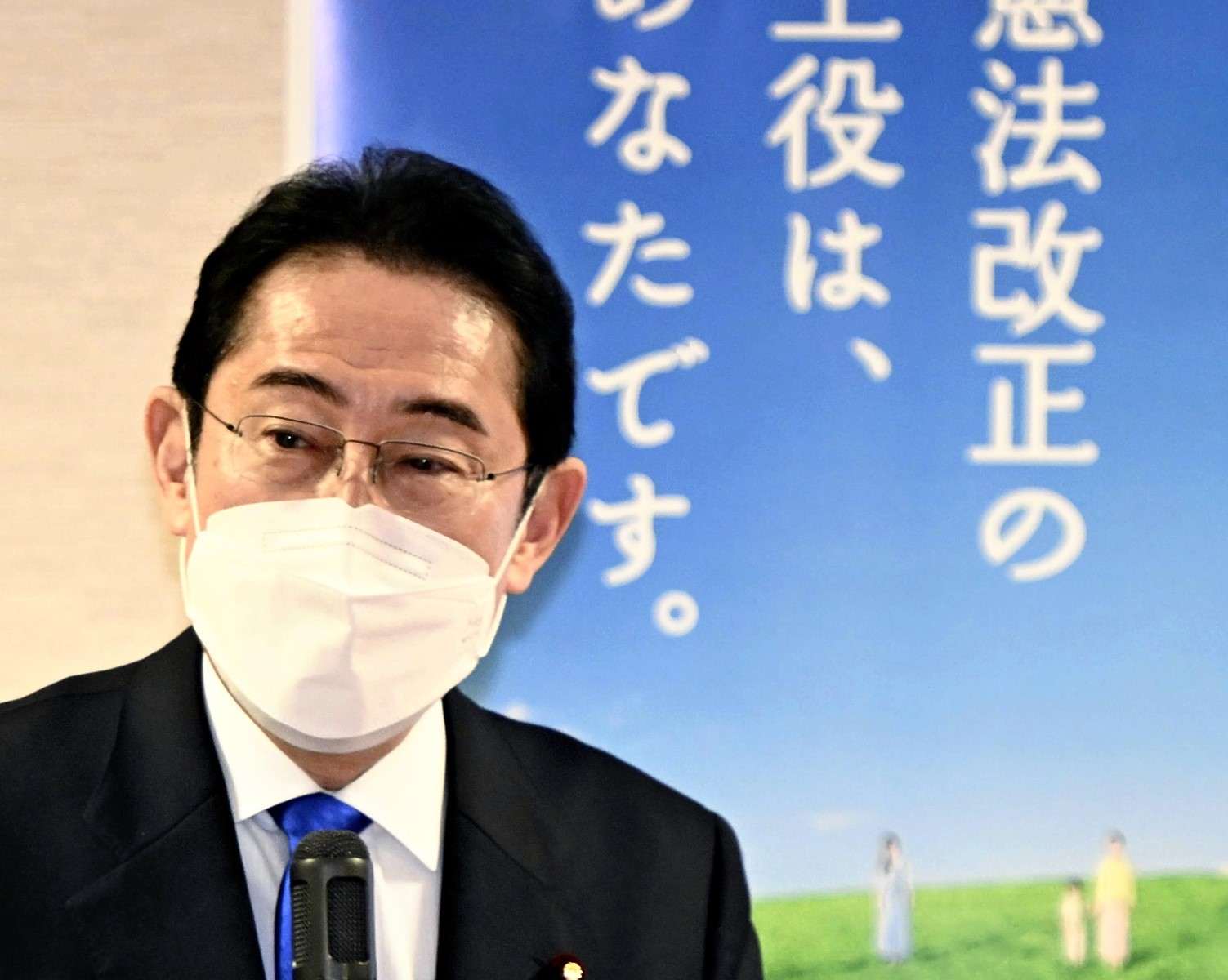 13:34 JST, March 26, 2023
Prime Minister Fumio Kishida has yet to crack the secret of engaging with Japan's younger voters. Since assuming office, his Cabinet's approval rating has consistently fallen among people ages 18-29. The latest figures show the Cabinet's approval rating among this age bracket to be lower than the average figure among all generations for the first time in a decade. Kishida's predecessors, Shinzo Abe and Yoshihide Suga, both enjoyed high popularity among young people, giving rise to the question: Where is Kishida coming up short?
Low view-count
A video posted on the official site of the Prime Minister's Office showing Kishida throwing the ceremonial first pitch in the World Baseball Classic on March 10 has garnered more than 70,000 views. Videos of his press conferences, meanwhile, have attracted far less attention, ranging from a few thousand to 20,000 views each. On the other hand, Abe's press conference videos have each notched up tens to hundreds of thousands of views, while some videos featuring his official overseas trips have surpassed 100,000 views.
A tally of the view-count for a video marking each leader's first year in office shows Suga in first place with 43,000 views, Abe in second place with 37,000 and Kishida bringing up the rear with 11,000.
"[The prime minister's] popularity among young people is reflected in the view-count," said Yuki Murohashi, 34, who heads the Japan Youth Conference, which pitches policy proposals to political parties from the standpoint of young people. "When making videos, it's important to use words and [underline] achievements in a snappy manner. It is possible that Kishida's comments lack clarity and are failing to land with young people."
Reformist image lacking
Approval ratings for the Kishida Cabinet have been consistently low, but disinterest among the 18-29 age bracket has been particularly marked.
Upon transforming Yomiuri Shimbun Cabinet approval rating data from 2006-2022 into annualized rating figures, it was found that the approval rating among young people in 2022 was 53%, two percentage points below the all-generation rating. This is the first time since 2013 — shortly after the formation of the second Abe Cabinet — that a support rating has fallen below the overall rate.
During Abe's time in office from 2013 to 2019, approval rates among young people ranged between 53% and 71% — three to 16 percentage points higher than the overall ratings figures. When the Suga Cabinet held power in 2020, approval among 18-29-year-olds stood at 61%, 10 percentage points higher than the average support rate among all generations. When the Kishida Cabinet launched in 2021, the figure fell to 54%, but was still nine points higher than the overall rate.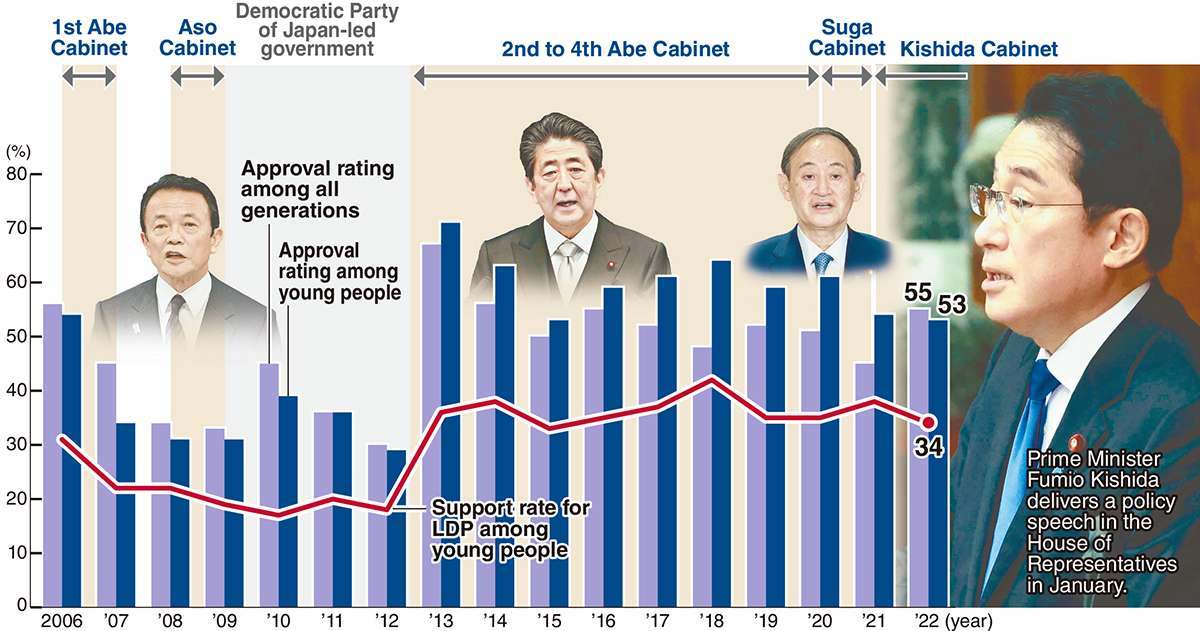 Add TheJapanNews to your Google News feed.