Japanese Communist Party Expels Member over Criticism of Leader, Party Election System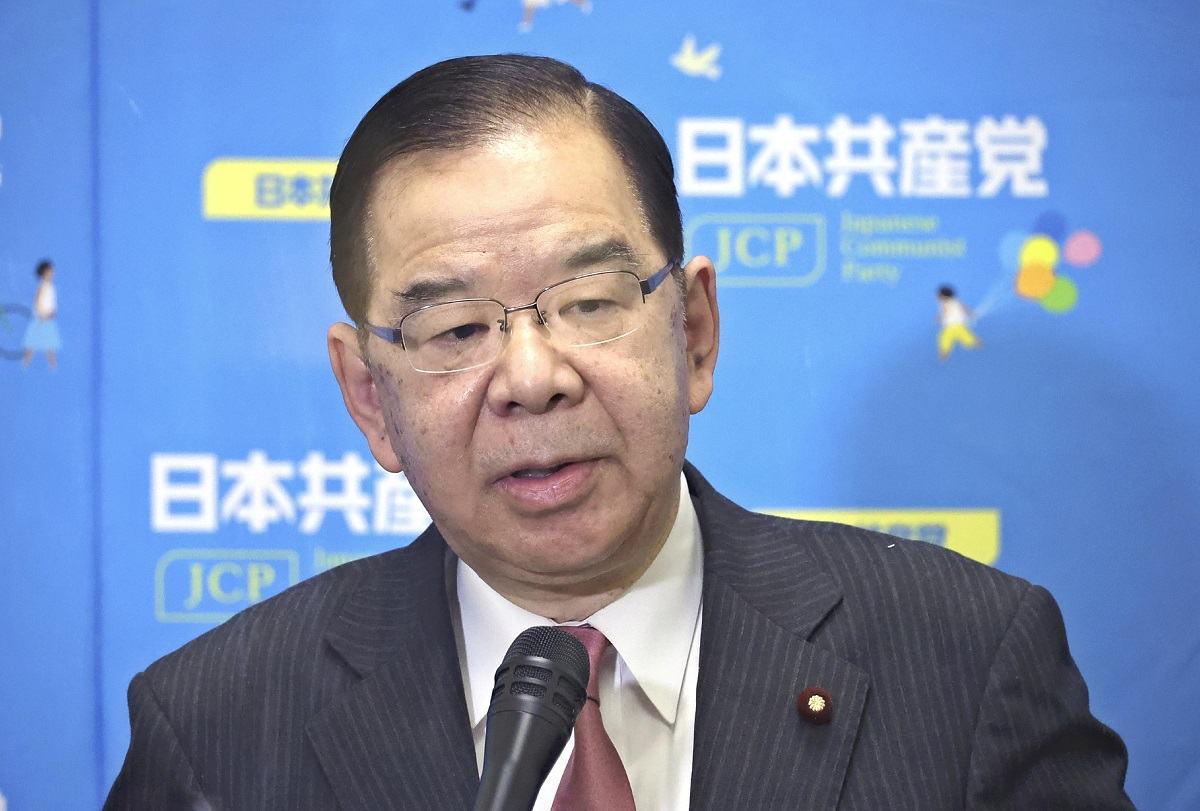 13:04 JST, March 19, 2023
The Japanese Communist Party has expelled a party member who wrote a book calling for JCP leader Kazuo Shii to step down and the introduction of public elections for party leaders.
Hajime Suzuki, 78, a former official of the Kyoto prefectural committee of the party, was removed Thursday.
In the book — titled "Letter to Chair Kazuo Shii" and published by Kamogawa Shuppan — Suzuki said Communist Party membership, including Diet members, had fallen by 50% since Shii became chairman.
Suzuki directly criticized Shii in the tome, saying, "Many party members are calling for his resignation." He also demanded that all party members have a say in leadership elections.
On Friday, the JCP's Shimbun Akahata mouthpiece newspaper said the party had expelled Suzuki for writing "a series of groundless accusations."
The same day, Suzuki held a press conference and said: "Everything I wrote is true. There is no reason to kick me out."
At a separate press conference Friday, Democratic Party for the People Secretary General Kazuya Shinba said, "There's no such thing [in our party] as getting rid of people because they think differently."
In February, the JCP expelled another party member who published a book calling for the JCP's top executive to be chosen through public elections in which all party members have a direct vote.
Add TheJapanNews to your Google News feed.