Japan, Philippines Agree to Strengthen Security Cooperation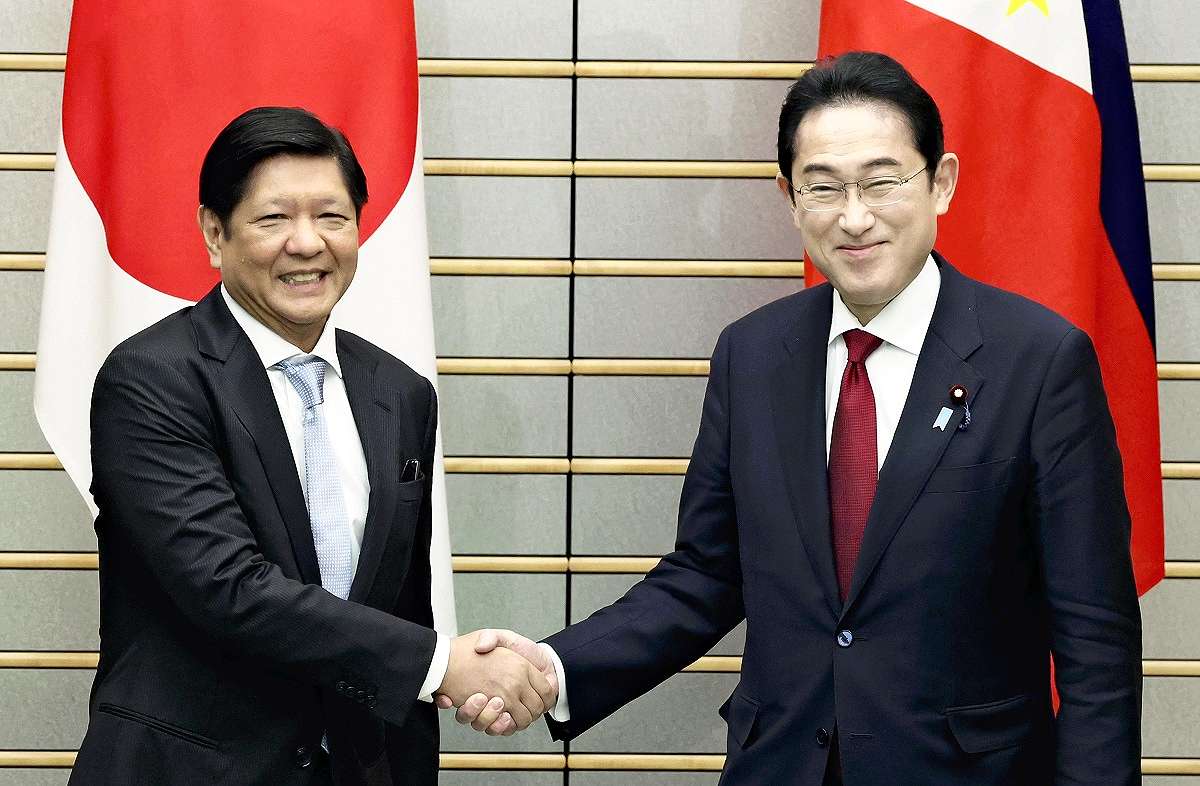 12:55 JST, February 10, 2023
Prime Minister Fumio Kishida and Philippine President Ferdinand Marcos Jr. agreed Thursday to strengthen security cooperation between Tokyo and Manila with an eye on China's growing hegemony in the East and South China Seas.
The comprehensive agreement aims to ensure smooth implementation of joint exercises between the Self-Defense Forces and the Philippines military in cases of humanitarian assistance and disaster relief.
The Japan-Philippines joint statement also hopes to expand trilateral defense cooperation between Japan, the Philippines and the United States to bolster deterrence against China, with a possible Taiwan contingency in mind.
It is the first time for Marcos to visit Japan since assuming office in June.
The statement, which was released after the talks at the Prime Minister's Office, confirms that the two countries will cooperate to realize a "Free and Open Indo-Pacific." The accord also states, "The leaders expressed serious concerns about the situation in the East and South China Seas and strongly opposed the actions including force or coercion that may increase tensions."
In addition to agreeing to strengthen defense and security cooperation at all levels, Kishida and Marcos also unveiled a plan to enhance defense exchanges through trilateral Japan-Philippines-U.S. dialogue and have the SDF participate in Philippines-U.S. joint exercises.
In economic fields, the two leaders concurred that Japan would invest ¥600 billion in the Philippines by the end of fiscal 2023, including the provision of yen loans worth about ¥370 billion for railway development projects, while also confirming cooperation in the fields of agriculture and telecommunications.
During the talks, Kishida conveyed his gratitude to Manila for its cooperation in the handover of suspects alleged to have been involved in crimes in Japan.
Add TheJapanNews to your Google News feed.