Japan, Philippines Near Comprehensive Agreement on Joint Disaster Drills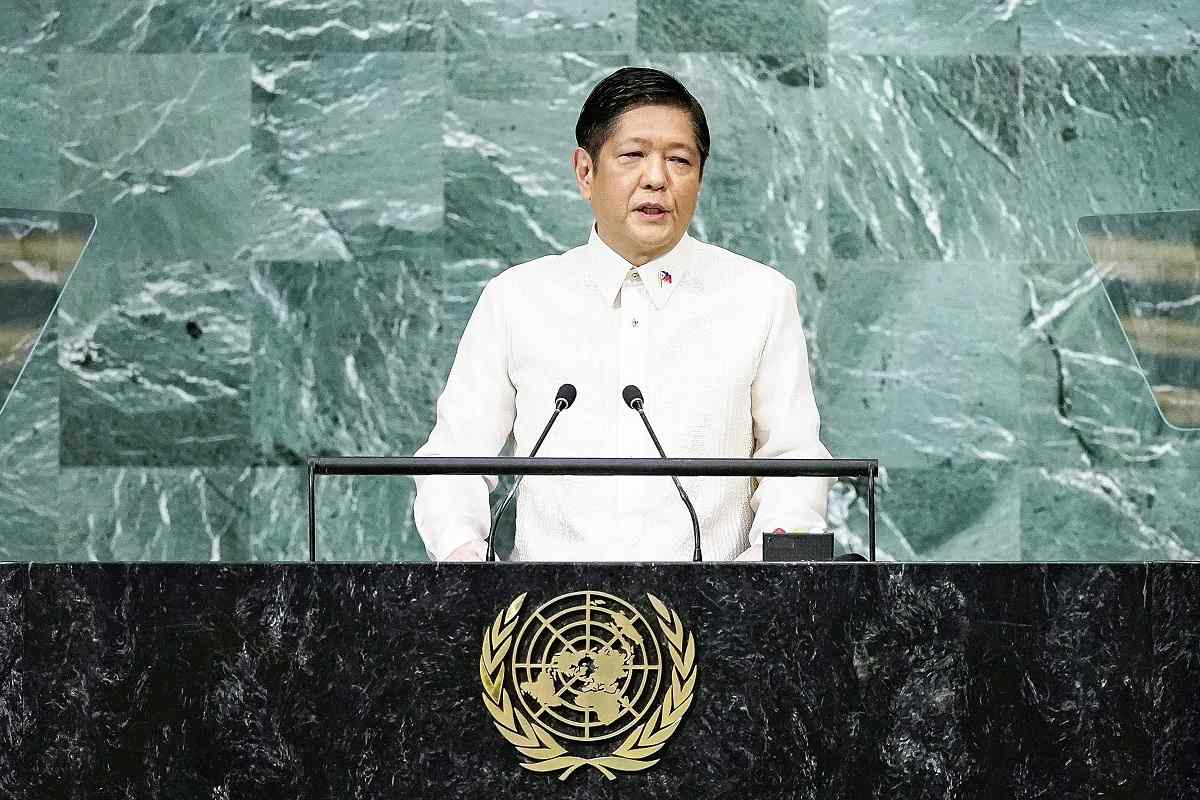 21:00 JST, February 4, 2023
The Japanese and Philippine governments, ahead of a summit meeting scheduled for Thursday in Tokyo, have entered the final stage of reaching a comprehensive agreement that smooths the process for implementing joint drills in humanitarian assistance and disaster relief, several Japan government sources said.
The agreement involving the Self-Defense Forces of Japan and the Philippine military will serve as a pillar in a partnership formulated for deepening security cooperation with China in mind.
The intention is to use the agreement as a stepping stone to a "reciprocal access agreement (RAA)," which will be applied to all aspects of the joint drills.
Philippine President Ferdinand Marcos Jr. will visit Japan on Wednesday for the first time for a summit meeting in Tokyo with Prime Minister Fumio Kishida.
Since 2017, the Self-Defense Forces of Japan and the Armed Forces of the Philippines, together with the U.S. military, have conducted joint drills for humanitarian assistance and disaster relief.
Currently, when such a drill is conducted, it is necessary for the two countries to first reach an agreement on such matters as the number of troops and the legal status of the SDF while staying in the Philippines. The comprehensive agreement will eliminate such procedures, making it easier to facilitate the joint drills.
As China continues its intimidating behavior in the region, the Japanese and Philippine governments have been working to strengthen relations. Last April, their first 2-plus-2 meeting of foreign and defense ministers was held in Tokyo, where it was agreed to begin discussions toward an RAA that will facilitate the joint exercises. The two countries regard that accord as a "preliminary stage" before concluding an RAA.
At the upcoming summit meeting, the two leaders will also confirm an expansion of economic cooperation. The Japanese side is expected to announce support measures worth ¥600 billion over two years, including about ¥400 billion in yen loans to improve the infrastructure of the Philippine railroad system.
In light of potential military action in Taiwan, the Philippines is becoming an increasingly important player in the region. This month, the United States and the Philippines agreed to increase the number of Philippine bases that can be used by the U.S. military.
Japan also aims to enhance its deterrence capability against China by strengthening links between the three countries.
Add TheJapanNews to your Google News feed.