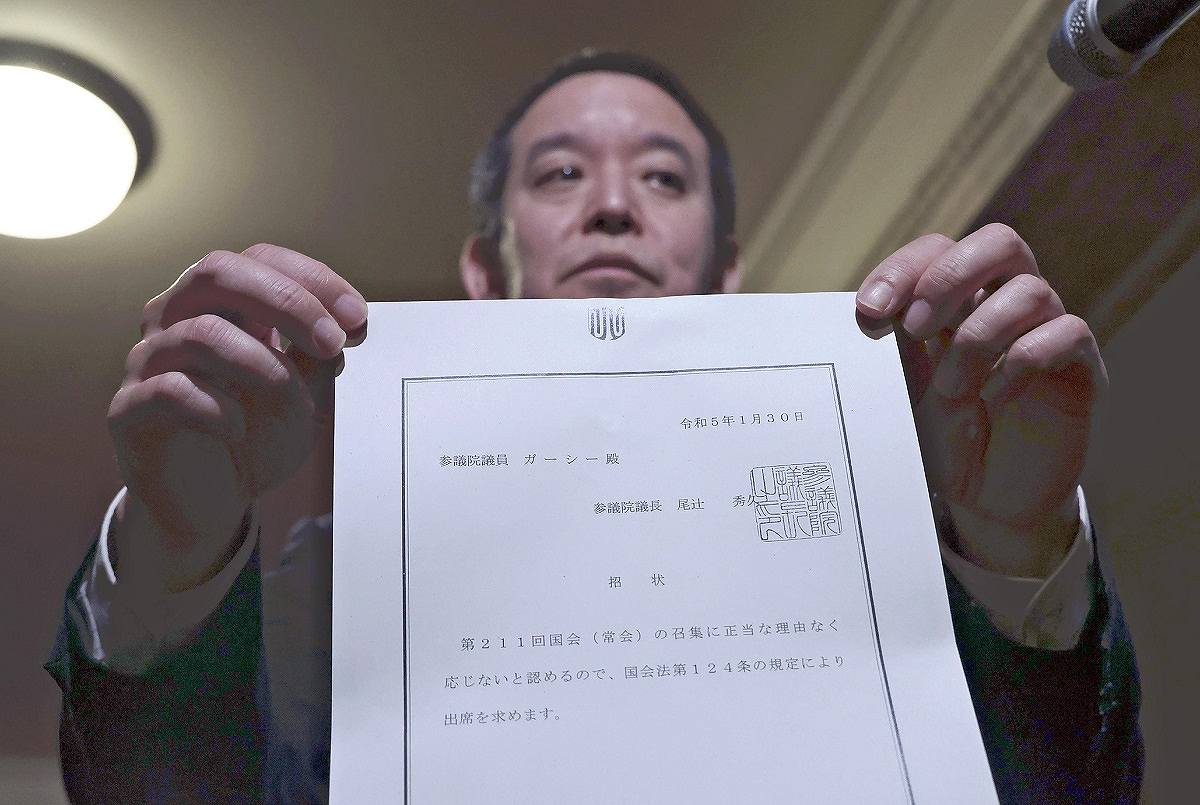 13:51 JST, January 31, 2023
Long absent upper house lawmaker Yoshikazu Higashitani, who officially goes by the name GaaSyy, was issued a formal summons to attend the Diet by House of Councillors President Hidehisa Otsuji on Monday.
The writ of summons was issued according to Article 124 of the Diet Law. If GaaSyy does not appear at the Diet, disciplinary procedures will be taken.
The NHK Party's GaaSyy obtained his upper house seat in 2022 through the proportional representation section of the election.
Otsuji handed the writ to Satoshi Hamada, the other upper house member from the NHK Party.
According to the upper house, GaaSyy is the fifth lawmaker to be issued a writ of summons. In May 1949, four lawmakers — Takeo Kurusu, Kinkazu Saionji, Tamotsu Hashigami and Shigeko Hirano — were issued the summons for being absent without good reason.
Article 124 reads: "The presiding officer shall specially issue a writ of summons to a Member who does not respond to convocation of the Diet without good reason within seven days from the date of the convocation … and, if, within seven days after receiving the summons, the Member still fails to present him/herself without excuse, the presiding officer shall refer the case to the Committee on Discipline."
The ordinary Diet session was convened on Jan. 23.
"GaaSyy will not return to Japan within a week," Hamada said to reporters. "He already expects, to a certain extent, that the committee will take disciplinary action against him."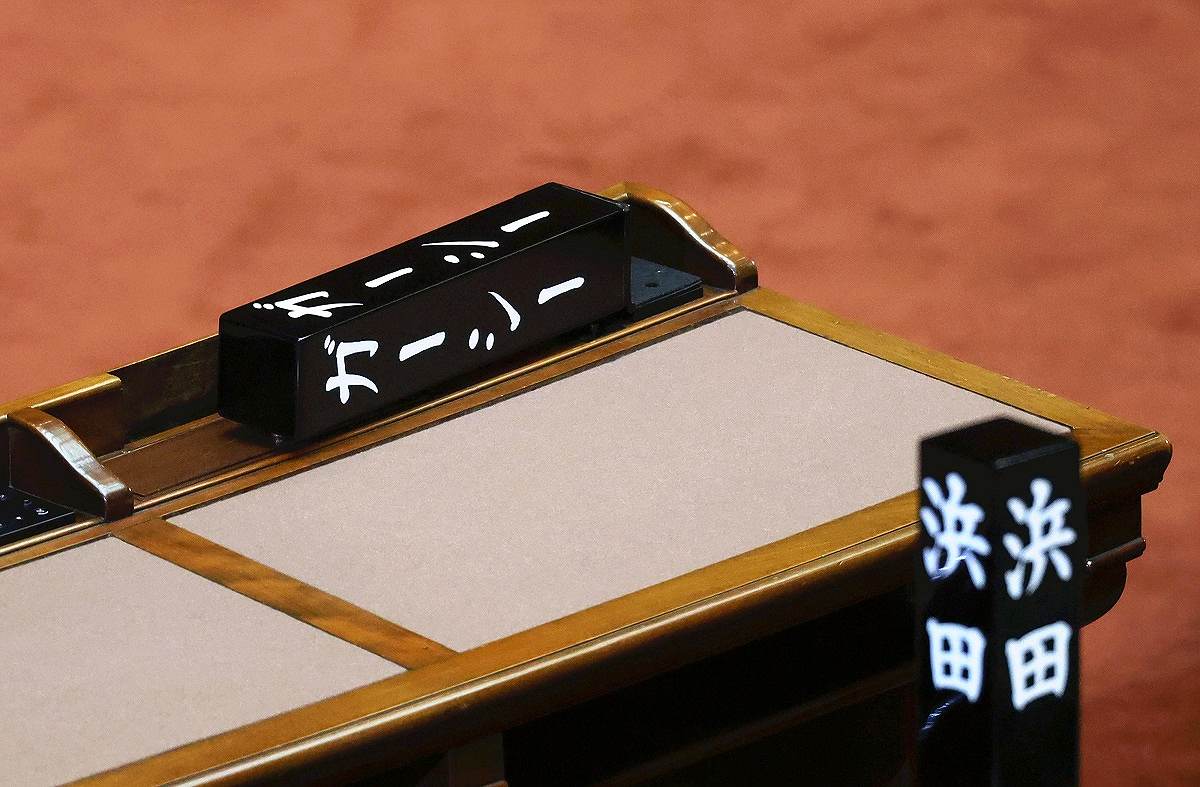 Add TheJapanNews to your Google News feed.