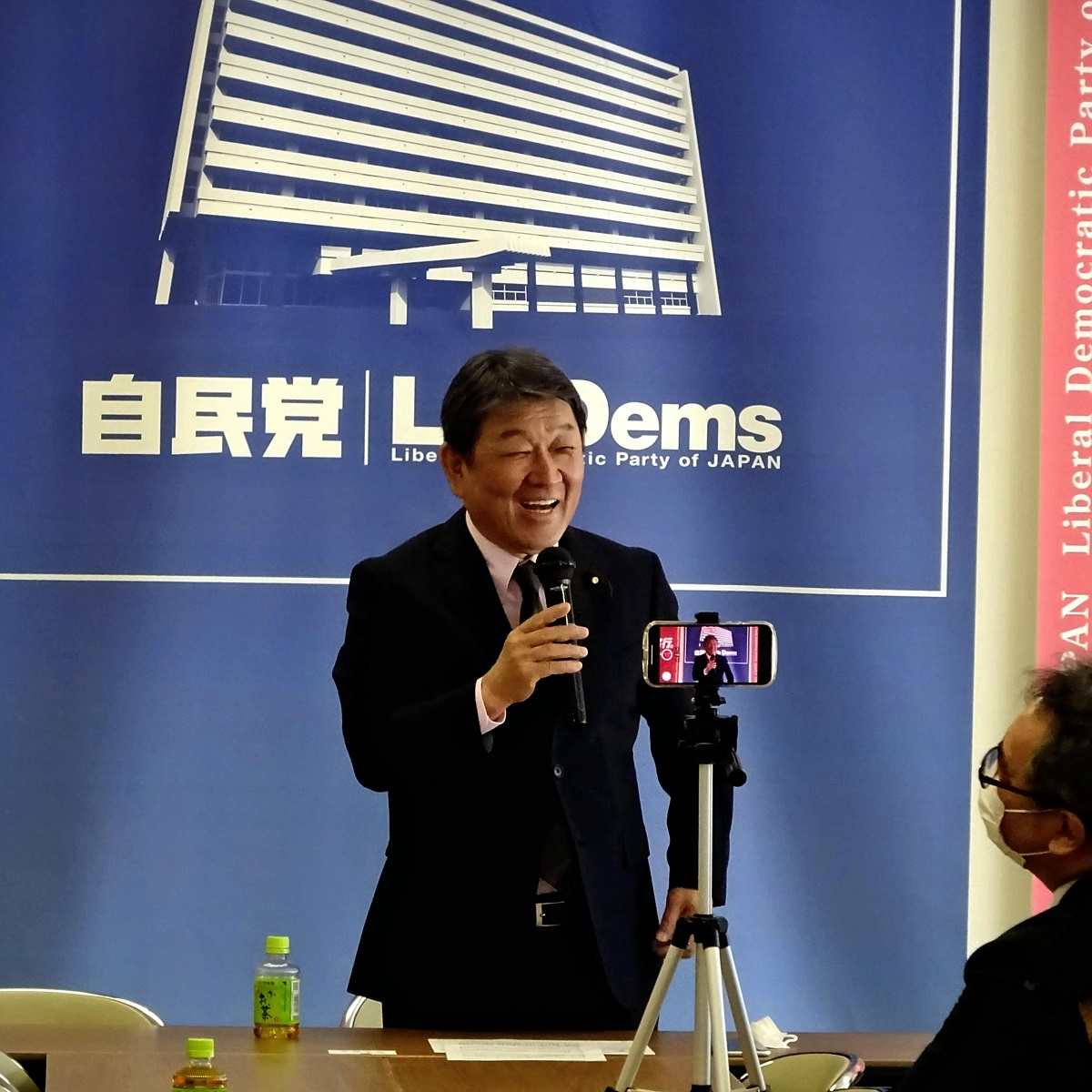 13:33 JST, January 30, 2023
As the ordinary Diet session moves into its second week, Liberal Democratic Party factions are battling anew to enlist first-time upper-house lawmakers. The size of a faction directly correlates with the amount of influence it wields within the party, giving rise to fierce inter-faction competition.
The first meeting of the camp led by LDP Secretary General Toshimitsu Motegi burst into applause Thursday when he introduced rookie lawmaker Sachiko Yamamoto, saying, "Today, I have good news…" Motegi recruited Yamamoto, whose constituency is in Mie Prefecture, immediately after she was elected to the House of Councillors in July. She joined officially on Jan. 16.
Also Thursday, upper house member Megumi Hirose, whose constituency is Iwate Prefecture, and House of Representatives member Takakazu Seto from the Shikoku proportional representation bloc attended a regular meeting of the Aso faction. Seto moved up Jan. 17 to replace a resigning lawmaker who stepped down.
Following the July upper house election, five new lawmakers have joined the Motegi faction, while six have signed on to Aso's group. With 54 members each, the two groups represent the second-largest factions in the LDP.
A faction leader's ability to spread information and make their presence felt within the party is contingent upon the size of their fold. Furthermore, if a faction is large, more of its members are likely to be appointed to Cabinet positions.
With an LDP presidential election looming next year, factions are keen to bolster their numbers. Some new lawmakers hold off on joining such coteries immediately, preferring to listen to the post-election opinions of local supporters, which explains whhy there are a spate of lawmakers joining factions now. Others before committing to a particular group. Others, however, join immediately after being elected.
"It's important to expand our influence in normal times," Motegi said. "We're keen to keep recruiting newly elected lawmakers."
The respective factions of Prime Minister Fumio Kishida and Toshihiro Nikai — the party's joint fourth-largest, with 43 members each — also are locked in a power struggle. Each group has only managed to enroll two new members since July's election, fewer than the number of lawmakers who have hitched their wagon to the leading cliques.
Following the election, Kishida's faction focused its efforts on recruiting freshman lawmakers to the LDP's "presidential faction," but this approach did not swell its ranks as much as was hoped.
"Compared to other factions, I don't think our leader has enough push," a mid-level faction member said. "It's no surprise [our camp] is referred to a group of 'aristocrats.'"
Faction leader Kishida did not attend the group's regular meeting on Thursday. Former Prime Minister Yoshihide Suga has complained bitterly about the Kishida's dual role as prime minister and faction leader.
"[Kishida's absence] may have been related to [negative] views within the party," an LDP party member said.
Add TheJapanNews to your Google News feed.