Ruling, Opposition Parties Rap Reiwa Shinsengumi, NHK Party Over Handling of Diet Seats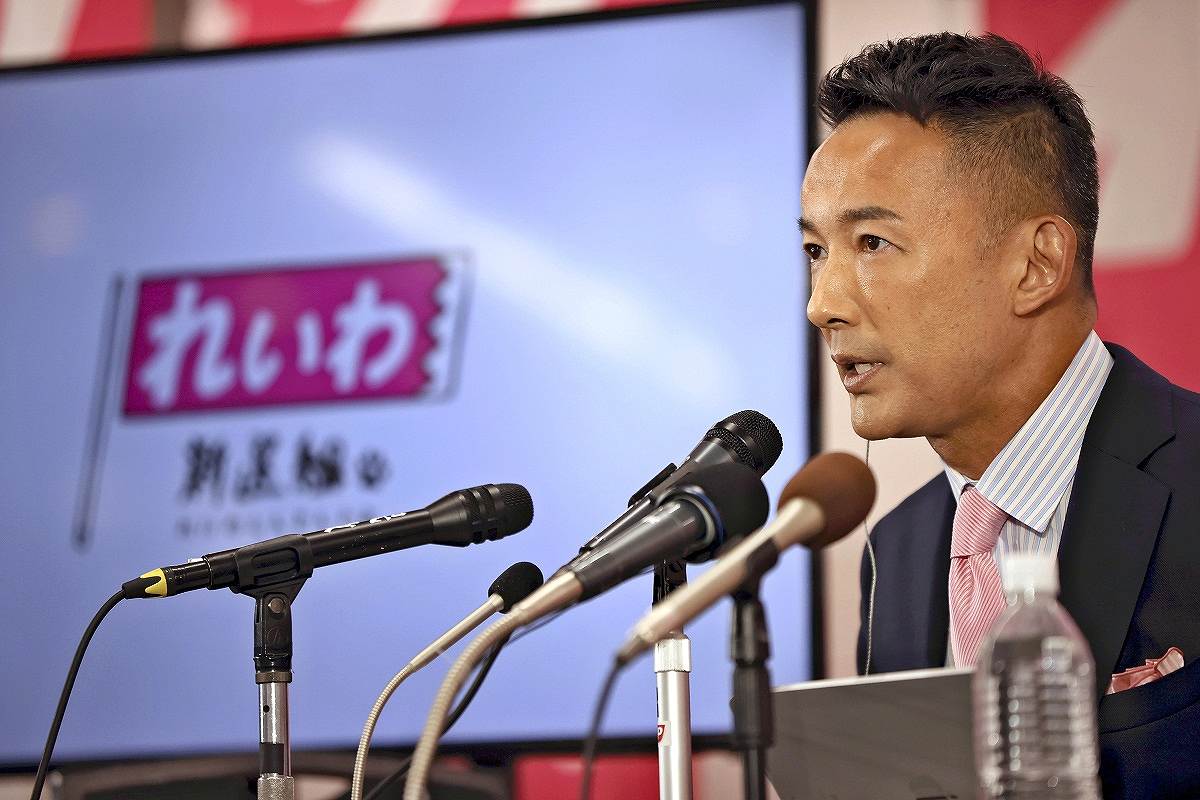 15:00 JST, January 18, 2023
Ruling and opposition parties on Tuesday harshly criticized minor parties Reiwa Shinsengumi and the NHK Party over their handling of Diet seats.
On Monday, Reiwa announced its plan for the five years remaining in the six-year term of a party member who was elected to the House of Councillors in the proportional representation section of last July's election but later resigned. The party said the seat would be filled in what it calls a rotation system, with its five members who lost in the proportional representation section filling the seat by turns.
Under the Public Offices Election Law, if a member of the upper house elected in the proportional representation section resigns, the runner-up on the same party's proportional list is to take the post vacated. The rotation system eyed by Reiwa is said to fall within the bounds of the law.
The chairpersons of two other parties' Diet Affairs Committees in the upper house — the ruling Liberal Democratic Party and the opposition Constitutional Democratic Party of Japan — met in the Diet on Tuesday to discuss the matter. They called Reiwa's rotation system into question, saying that it is problematic in terms of consistency with the Constitution, which sets the term of office in the upper house at six years.
The LDP and the CDPJ agreed to discuss the issue at the upper house's Rules and Administration Committee.
The LDP and the CDPJ also criticized Diet member GaaSyy (whose real name is Yoshikazu Higashitani) of the NHK Party, as he has not attended any Diet sessions. The two chairpersons affirmed that the LDP and the CDPJ will calmly deal with the matter based on the Diet Law.
Komeito leader Natsuo Yamaguchi, meanwhile, criticized Reiwa at a press conference on Tuesday, saying the rotation system disregards voters' expectations. Hiroshige Seko, LDP secretary general for the Upper House, also expressed displeasure, saying, "Upper House members are required to settle in and refine policies."
Since being elected in July's upper house election, GaaSyy has not appeared at a Diet session and he may be called before the upper house's Discipline Committee.
CDPJ Secretary General Katsuya Okada criticized the NHK Party, saying, "It's a problem that the party allows him [to be absent from Diet sessions]."
"The current law cannot fully deal with Reiwa and the NHK Party," said Kazunori Kawamura, an associate professor of political science at Tohoku University. "The ruling and opposition parties should discuss how political parties should be."
Add TheJapanNews to your Google News feed.