Law Revision to Push My Number Link with Bank Account Considered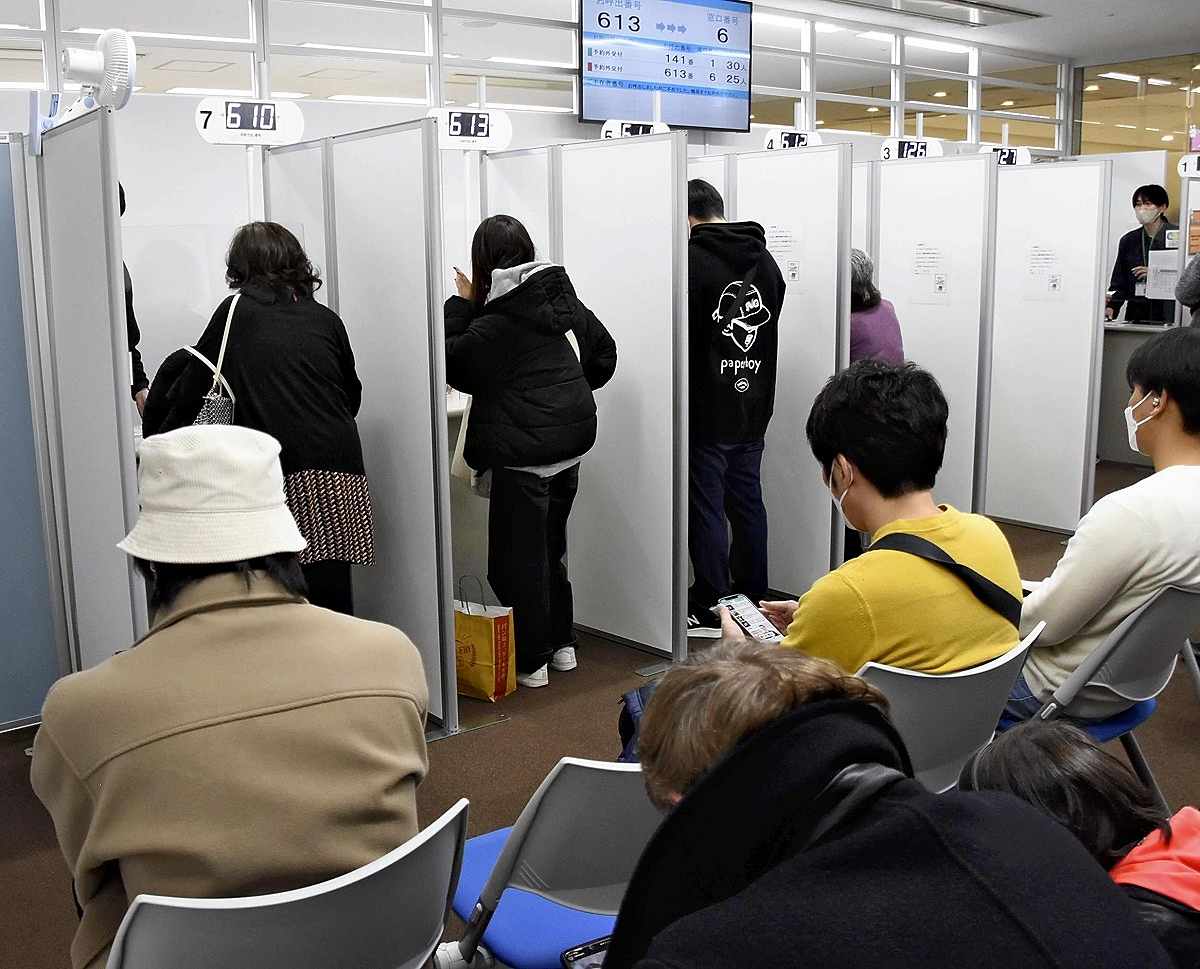 9:00 JST, January 18, 2023
TOKYO (Jiji Press) — The government is considering a law revision to introduce a special measure to get more people to link their bank accounts that are used to receive pensions, child allowances and other public benefits to their My Number personal identification numbers.
The government hopes to realize the law revision at this year's regular session of the Diet slated to start Jan. 23.
Under the measure, administrative authorities will ask people whose bank account information is already known to public bodies for benefit payments whether they want the accounts to be linked to their My Numbers.
The government is considering a framework where people who do not inform the authorities within a certain period of time that they do not approve of the link will be deemed to have given approval, according to sources familiar with the matter.
By increasing the number of people whose bank accounts are linked to their My Numbers, the government aims to distribute handouts more quickly.
Each person can voluntarily register one bank account with the state for receiving public benefits. If bank accounts are linked to My Numbers, procedures for receiving benefits will be simpler, including in times of emergency.
When the government distributed ¥100,000 per person in spring 2020 to help ease the economic impact of the novel coronavirus outbreak, discussions took place on the advisability of bank accounts being linked to My Numbers as it took time for administrative organizations to confirm recipients' personal and bank account information.
Initially, there was a plan to make the link mandatory, but it was dropped due to cautious views.
Last summer, the government started its second My Number-related reward campaign, providing points worth up to ¥5,000 per person to people who obtain the My Number card and ¥7,500 to those linking their bank accounts to their My Numbers.
The number of people with their bank accounts linked to their My Numbers increased sharply thanks to the reward point campaign but still stood at some 34.22 million as of Jan. 8, less than half of some 72.59 million My Number card holders.
There are many people who have acquired the My Number card but refrained from the linkage apparently due to worries about their assets and deposit information becoming known to the state, analysts said.
Some members of an expert panel under the Digital Agency have expressed concerns about the envisaged special measure, with one saying that it would not be appropriate to deem people who do not indicate disapproval during a certain period to be in approval of the linkage.
The agency is working to set details including when to introduce the special measure and the length of the period for people to inform authorities of their disapproval.
But the agency could come under fire, depending on how it handles the matter, experts said.
Add TheJapanNews to your Google News feed.