LDP to Field Own Candidates to Take on Ishin for Osaka Governor, Mayor in April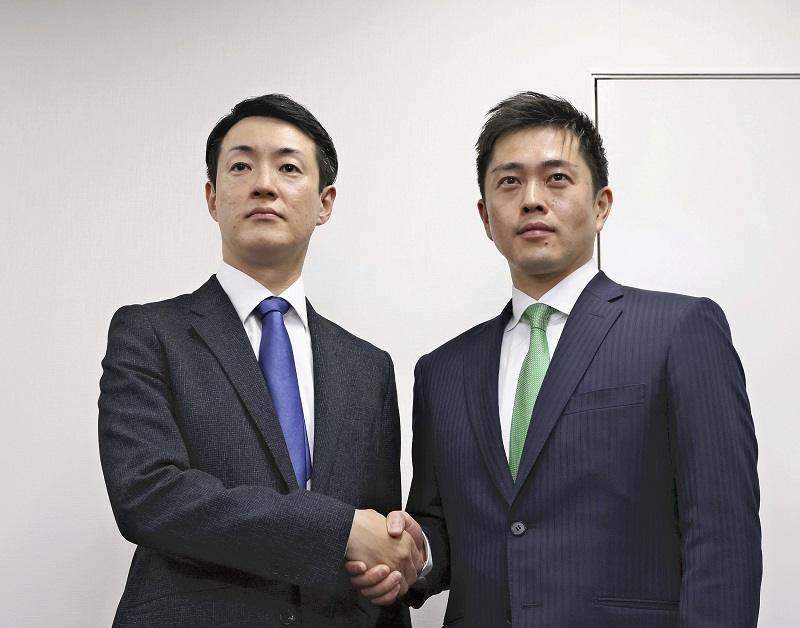 13:59 JST, January 15, 2023
Prime Minister Fumio Kishida's Liberal Democratic Party is hurrying preparations to gain a foothold in Osaka, with less than three months to go before the first half of the unified local elections on April 9.
In this major western prefecture, the LDP has struggled in national elections.
For the dual election in Osaka Prefecture for governor and mayor of Osaka, the focal point for the LDP will be whether the party can make a comeback. Osaka Mayor Ichiro Matsui, the former head of Nippon Ishin no Kai (Japan Innovation Party), which has a strong base in the prefecture, is retiring.
"The nationwide local elections are also important for advancing the policy of regional revitalization. The ruling parties, as one, will strive to win the support of the people," LDP President Kishida said during an NHK TV program that aired Sunday, referring to his party's coalition with Komeito.
The first half of the local polls across the nation will include elections for governors of nine prefectures, including Hokkaido and Kanagawa, as well as elections for mayors of six ordinance-designated cities and for 41 prefectural assemblies.
The battles in Osaka are particularly noteworthy.
In the 2021 House of Representatives election, the LDP lost in all 15 electoral districts where its candidate faced a rival from Ishin.
In the elections for Osaka governor and mayor since 2011 as well, the LDP has continued losing to Ishin, which has advocated a plan to create an Osaka metropolis akin to Tokyo.
In the previous elections held in 2019, candidates backed by the LDP challenged Osaka Gov. Hirofumi Yoshimura and Osaka Mayor Matsui. The prefectural federation of the Constitutional Democratic Party of Japan and the Japanese Communist Party, both of which oppose the concept of the Osaka metropolis, also encouraged their party members to voluntarily cast votes in support of the LDP candidates. This "Ishin vs non-Ishin" structure was in vain.
The LDP group of Osaka city assembly members held a meeting Tuesday to confirm its policy of fielding its own candidate for the mayoral election. Ishin has decided to field Hideyuki Yokoyama, a member of the Osaka prefectural assembly, in the hopes he will succeed Matsui.
In the gubernatorial election, Yoshimura will run for reelection. Kotaro Tatsumi, a former member of the House of Councillors and the JCP, announced on Jan. 7 his intention to run for governor with the backing of his former party.
The LDP intends to field its own gubernatorial candidate. As Yoshimura is unlikely to discuss the Osaka metropolis plan this time, a senior LDP official said, "There is no longer any noble cause for us to fight together as a non-Ishin camp."
Yet, Yoshimura remains extremely popular. A senior official of the LDP's Osaka prefectural federation said, "Winning the mayoral election alone would be a dazzling achievement for us."
Add TheJapanNews to your Google News feed.