Japan, Germany to launch high-level intergovernmental talks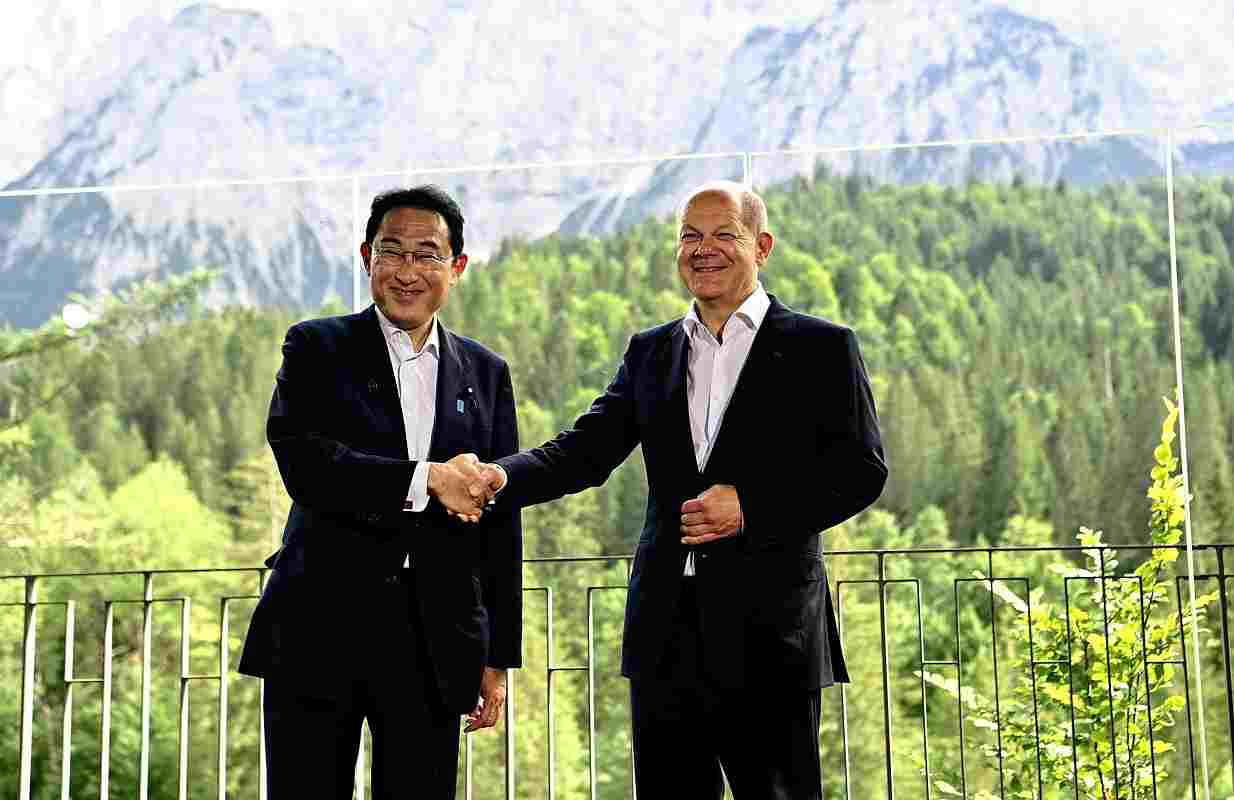 15:28 JST, January 9, 2023
Japan and Germany are coordinating their first top-level intergovernmental talks to be held in Japan in March, according to sources.
The two countries intend to strengthen bilateral cooperation to realize a free and open Indo-Pacific and achieve other goals by holding intergovernmental consultations that will be attended by their leaders and relevant ministers on a regular basis.
The German government uses intergovernmental talks as a framework for discussing various issues with countries that are strategically important to it. Germany has already launched such talks with China and India.
Economic security is expected to be on the main agenda of the envisaged first meeting, which is scheduled to be attended by Prime Minister Fumio Kishida and German Chancellor Olaf Scholz, as well as the two countries' foreign and other ministers. With China's growing hegemonic moves in mind, the two countries are likely to discuss such issues as strengthening supply chains and the energy and food crises that have become serious due to Russia's invasion of Ukraine.
Germany is formulating its basic foreign and security policies and strategies on China, and the German side is expected to explain the progress of the formulation.
With the international order shaken by the Ukraine situation and other regional affairs, Germany has been strengthening its ties with Japan, with which it shares values such as democracy.
In the Indo-Pacific region, Japan also wants to promote security cooperation with Britain, France, Germany and other countries, in addition to the United States, in order to hold back China's aggressive maritime expansion.
The Japan-Germany relationship has become deeper in recent years, particularly in the security field. In March 2021, the two countries signed an Agreement on the Security of Information, and a German Navy frigate made a port call in Japan in November of the same year.
In September 2022, Germany's Eurofighter jets were dispatched to Japan for the first time to conduct joint exercises with the Air Self-Defense Force. In November, the Japanese and German foreign and defense ministers held 2-plus-2 talks for the first time in person, where the two countries agreed to have such meetings once a year.
Add TheJapanNews to your Google News feed.