Assets of Japan's New Upper House members average 25.67 M. yen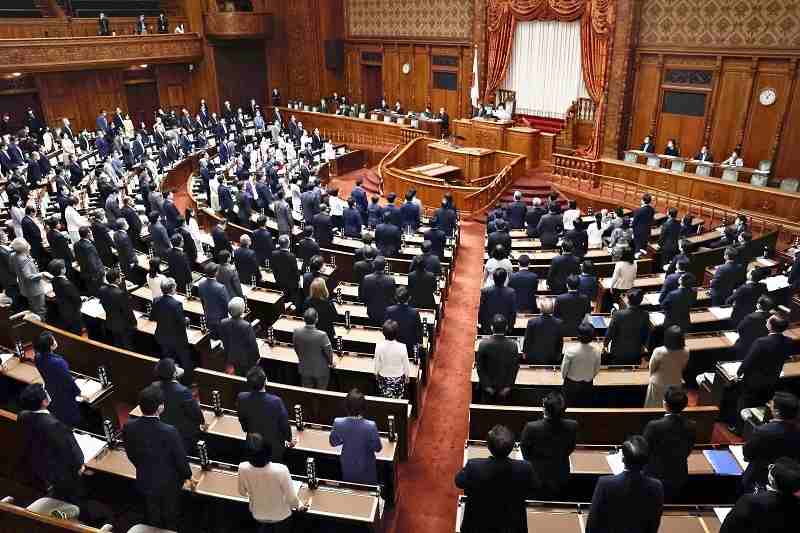 12:20 JST, January 4, 2023
TOKYO (Jiji Press) — Assets held by the 125 lawmakers who were elected to Japan's House of Councillors in July last year averaged ¥25.67 million, a Jiji Press tally showed Wednesday, up 38 pct from the average for Upper House members who won seats in the previous 2019 poll.
The increase was apparently because some rich lawmakers, who include doctors, lawyers and performer-turned politicians, reported particularly large amounts of assets. Four members reported assets of over ¥100 million.
The tally is based on the 125 Upper House lawmakers' reports about their assets filed under law as of July 26, 2022, the day their term began.
The top three asset holders were all in the ruling Liberal Democratic Party. Hokuto Hoshi, a doctor who owns many medical facilities in Fukushima Prefecture, topped the list, at ¥297.59 million, followed by lawyer Harutomo Kosho, ¥252.57 million, and Masayuki Kamiya, at ¥189.99 million.
After Kamiya were Naoki Inose, a member of opposition Nippon Ishin no Kai (Japan Restoration Party) and former Tokyo governor, and former pop singers Eriko Imai and Akiko Ikuina, both in the LDP. The three reported assets worth around ¥100 million each.
By political party, the LDP had the highest average asset, at ¥34.79 million, followed by Nippon Ishin, at ¥24.75 million, the main opposition Constitutional Democratic Party of Japan, at ¥20.59 million, and opposition Reiwa Shinsengumi, at ¥20.46 million.
The average value of financial assets, including deposits and securities, rose 18.5 pct to ¥7.09 million. Real estate saw a 47.1 pct increase to ¥18.59 million.
Nineteen lawmakers, including Reiwa Shinsengumi leader Taro Yamamoto, reported having no financial assets or real estate.
Stocks were not included in the value of assets, while which stocks lawmakers hold and how many are subject to the disclosure.
Add TheJapanNews to your Google News feed.