Some state ministers, others linked with Unification Church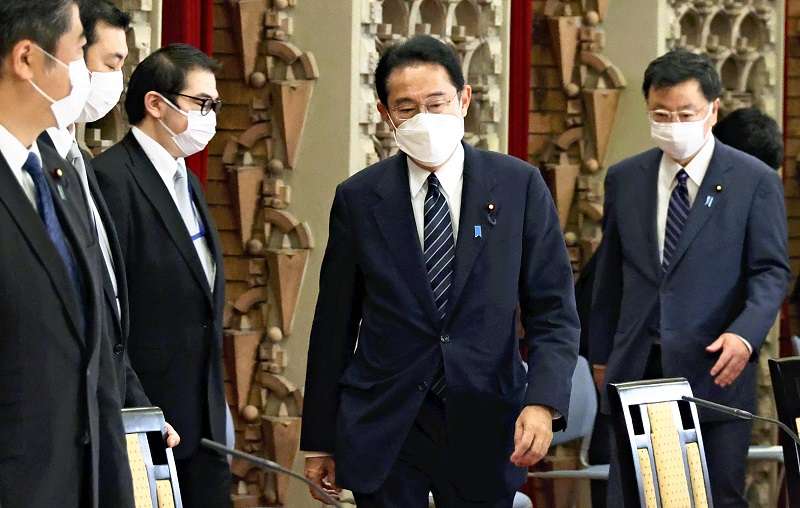 17:19 JST, August 13, 2022
TOKYO (Jiji Press) — Some Japanese state ministers and parliamentary vice ministers who took office Friday were found to have had links with the religious group known as the Unification Church.
The government Friday adopted the appointments of 26 state ministers and 28 parliamentary vice ministers following Wednesday's cabinet reshuffle by Prime Minister Fumio Kishida.
Of them, 11 lawmakers of the ruling Liberal Democratic Party, where Kishida serves as president, have admitted ties with the group, officially called the Family Federation for World Peace and Unification.
The 11 include four state ministers.
Yosei Ide, state minister of education, culture, sports, science and technology, said that he sent a message for an event run by an organization affiliated with the religious group last year.
Shinichi Nakatani, who doubles as state minister of economy, trade and industry and state minister at the Cabinet Office, admitted delivering a speech at a meeting cosponsored by an affiliated organization in April this year.
State Minister for Foreign Affairs Kenji Yamada attended a conference of an affiliate in 2016. He also said that he had a related organization buy fundraising party tickets worth ¥40,000 in 2018.
State Minister of Agriculture, Forestry and Fisheries Atsushi Nonaka participated in an event last year.
The remaining seven include Parliamentary Vice Minister for Digital Masanao Ozaki, Parliamentary Vice Minister for Internal Affairs and Communications Ayano Kunimitsu and Parliamentary Vice Minister of Justice Yasuhiro Takami.
The rest are Parliamentary Vice Minister of the Environment Akira Yanagimoto, Parliamentary Vice Minister of Education, Culture, Sports, Science and Technology Sakon Yamamoto and Parliamentary Vice Ministers for Foreign Affairs Kei Takagi and Yumi Yoshikawa.
In 2016, Mio Sugita, another newly appointed parliamentary vice minister for internal affairs, tweeted, "There is no problem if we receive support and cooperation from Unification Church followers."
She, however, told reporters Friday, "I have no ties [with the group] whatsoever."
"I'll take care so that I won't be subject to suspicion," she added.
Kishida had told members of his new cabinet to check whether they have any links with the Unification Church and reconsider these relationships if there are any.
"We asked state ministers and parliamentary vice ministers to do the same," Chief Cabinet Secretary Hirokazu Matsuno told a press conference Friday. "We've only appointed those who agreed."
Add TheJapanNews to your Google News feed.