Kishida replaces 14 Cabinet members, adds key veterans to 1st-timers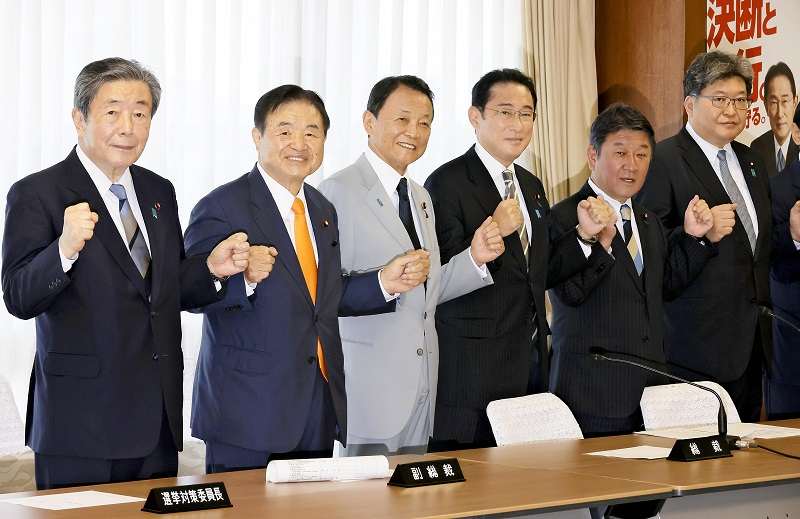 17:49 JST, August 10, 2022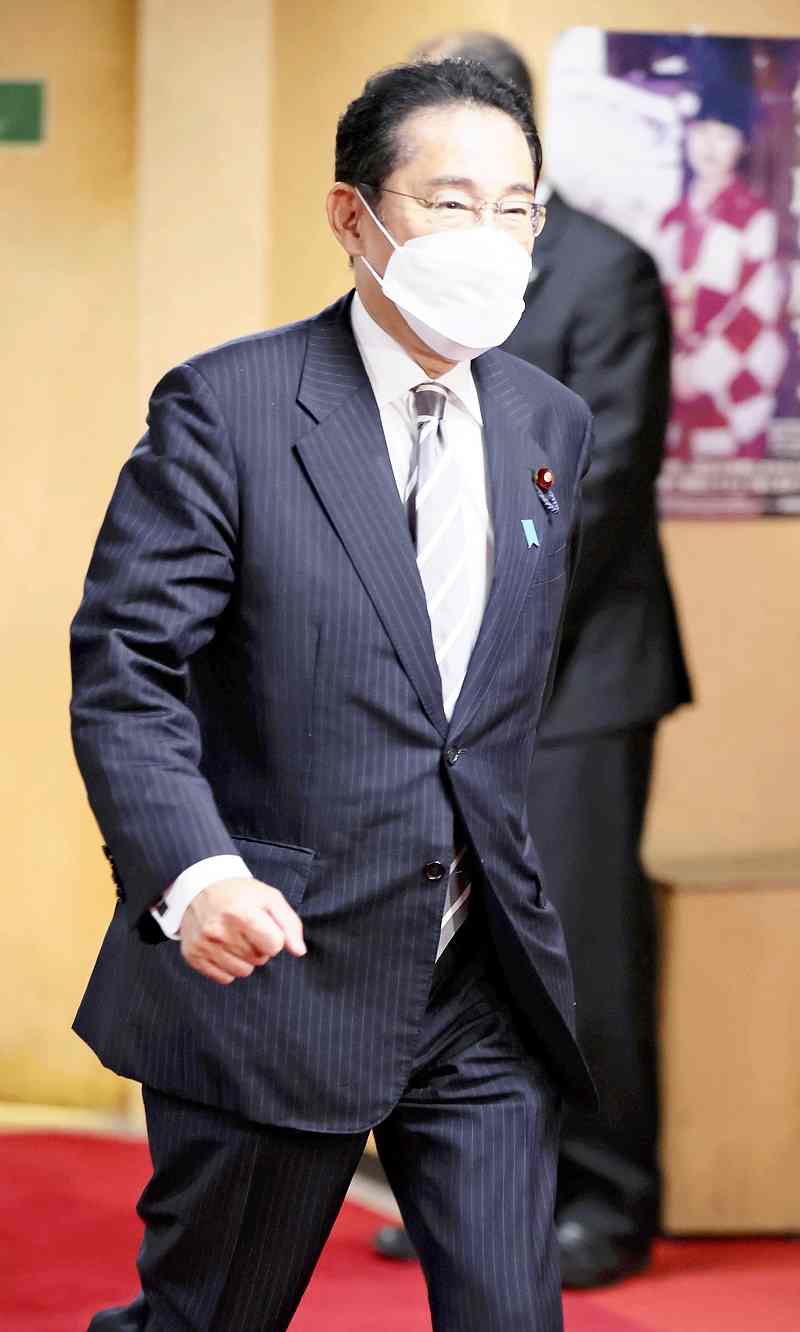 Prime Minister Fumio Kishida on Wednesday overhauled his Cabinet, replacing 14 ministers in a reshuffle aiming to deal with some of "the greatest postwar difficulties."
Kishida kept only five ministers in place: Chief Cabinet Secretary Hirokazu Matsuno; Foreign Minister Yoshimasa Hayashi; Finance Minister Shunichi Suzuki; Land, Infrastructure, Transport and Tourism Minister Tetsuo Saito; and economic revitalization minister Daishiro Yamagiwa. Saito is the only minister from Komeito, the Liberal Democratic Party's coalition partner.
Nine of the 14 replacements are first-time ministers, while the other five have played prominent roles in other Cabinets.
Concurrently with the Cabinet reshuffle, LDP leader Kishida appointed new party executives.
Kishida said Wednesday evening that he has enriched with experience and ability the renewed ruling coalition with Komeito in order to overcome what he calls a once-in-decades crisis.
"I reshuffled the Cabinet in order to immediately give shape to the confidence the Kishida Cabinet received in the last House of Councillors election and to create a Cabinet that can respond to emergencies to meet the expectation of the public," Kishida said at a press conference at the Prime Minister's Office.
Kishida tapped former Defense Minister Yasukazu Hamada to head the same post with important issues upcoming, such as the revision of the National Security Strategy and drastic reinforcement of defense capabilities.
Former Chief Cabinet Secretary Katsunobu Kato was appointed the health, labor and welfare minister, his third time in this post. Alongside Yamagiwa, he will be responsible for the nation's response to COVID-19.
Kishida is also bringing into his Cabinet onetime rivals for the party leadership in Sanae Takaichi and Taro Kono. Takaichi, a former internal affairs and communications minister, was appointed the minister for economic security. She had been leading discussions on economic security issues as chairperson of the LDP Policy Research Council. Former Foreign Minister Taro Kono was appointed the digital minister and is expected to deal with delays in the digitization of public administration, which was exposed by the COVID-19 pandemic.
Former economic revitalization minister Yasutoshi Nishimura takes over from Koichi Hagiuda as the economy, trade and industry minister.
As for the minister in charge of measures for the low birthrate, Kishida chose four-term House of Representatives member Masanobu Ogura. At 41, he is the youngest member of Kishida's Cabinet.
For the LDP, the party approved the appointment of key party executives, including the reappointment of Vice President Taro Aso and Secretary General Toshimitsu Motegi. Also remaining in their party posts are Tsuyoshi Takagi as Diet Affairs Committee chairperson and Yuko Obuchi as chairperson of the Party Organization and Campaign Headquarters.
Hagiuda was appointed as chairperson of the Policy Research Council, while Toshiaki Endo moves from chairperson of the LDP's Election Strategy Committee to general council chairperson. Hiroshi Moriyama moves from executive acting chairperson of the party's general council to chairperson of the Election Strategy Committee. Former Internal Affairs and Communications Minister Masatoshi Ishida was appointed the chairperson of the LDP's Public Relations Headquarters.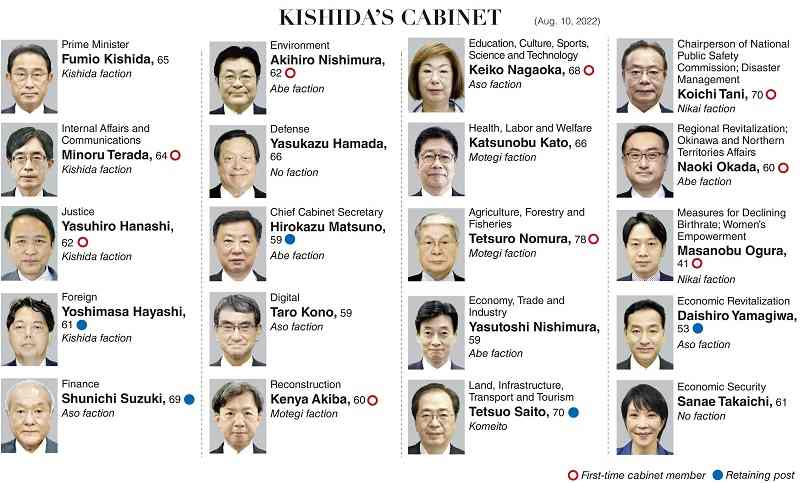 Add TheJapanNews to your Google News feed.