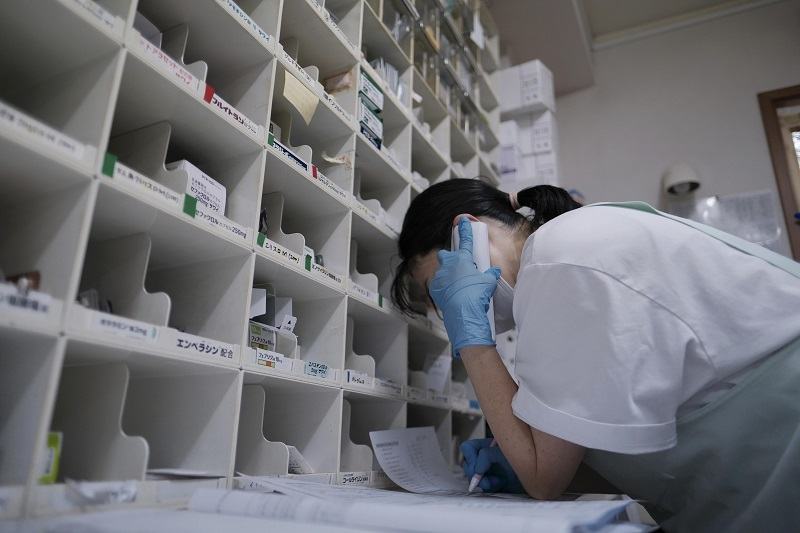 16:15 JST, July 30, 2022
The government plans to review the classification of COVID-19 under the Infectious Diseases Control Law once the seventh wave of the pandemic has been contained as part of efforts to reduce the burden on medical institutions, government sources said.
The government is also mulling whether to stop requiring public health centers and fever outpatient clinics to report infection tallies.
COVID-19 is not included among the diseases in the five-tier categorization system under the Infectious Diseases Control Law, but has been treated as equivalent to diseases in Category II — the second most severe level.
The Category II-level classification means medical institutions are required to file reports on all coronavirus cases to local health centers, and consultations for people suffering from symptoms are supposed to be limited to fever outpatient clinics.
As a result, public health centers and fever outpatient clinics have been under pressure during each wave of the pandemic. Social and economic activities have also been hampered by a spate of staff absences following the identification of close contacts who have subsequently been asked to self-isolate.
Some local governments, experts and members of the business community have suggested downgrading COVID-19 to a level equivalent to Category V, the same level as seasonal influenza, which would mean tallies would not have to be reported and general medical institutions would be able to treat patients.
Category V, the lowest risk level among the diseases classified under the Infectious Disease Control Law, includes seasonal influenza, measles, and whooping cough.
"A review is inevitable after we get over the seventh wave," Deputy Chief Cabinet Secretary Seiji Kihara said during an interview with The Yomiuri Shimbun.
The government is expected to identify measures that can be relaxed to the extent necessary for the normalization of social and economic activities, rather than simply classifying COVID-19 as a Category V-level disease.
Many within the government are of the opinion that the system under which treatment and testing are fully paid for by the public purse should be continued.
Add TheJapanNews to your Google News feed.