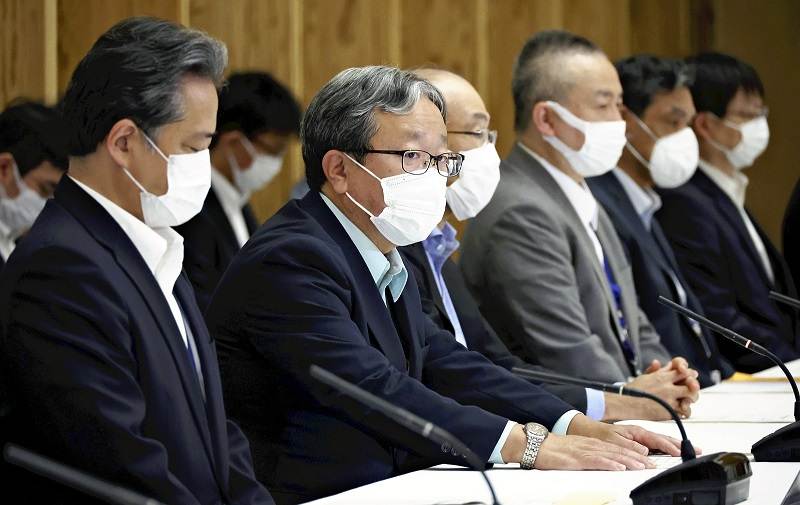 14:17 JST, July 29, 2022
The government on Thursday held its first meeting on preparations for the state funeral of former Prime Minister Shinzo Abe. The ceremony will be held at the Nippon Budokan hall on Sept. 27.
At the meeting, which took place at the Prime Minister's Office, the participants agreed on speeding up all the preparations, including coordination for overseas dignitaries coming to the funeral and ensuring proper security and police escort systems.
The meeting was attended by senior government officials from the Cabinet Office, the Cabinet Secretariat, the Finance Ministry, the Foreign Affairs Ministry and the National Police Agency, among others.
"I'd like to proceed with the preparations and also consider the intentions of the bereaved family so that it will be a solemn and heartfelt state funeral," said Masafumi Mori, a special advisor to the Prime Minister Fumio Kishida.
Mori, who headed the meeting, also gave instructions to the officials to take thorough measures for preventing further spread of novel coronavirus infections, as the pandemic has been expanding fast in the country recently. According to sources close to the government, the government will plan the program for the funeral by looking into other cases, notably the 2020 funeral of former Prime Minister Yasuhiro Nakasone, which was jointly hosted by the Cabinet and the Liberal Democratic Party.
Add TheJapanNews to your Google News feed.