Japan's Kishi admits support from Unification Church members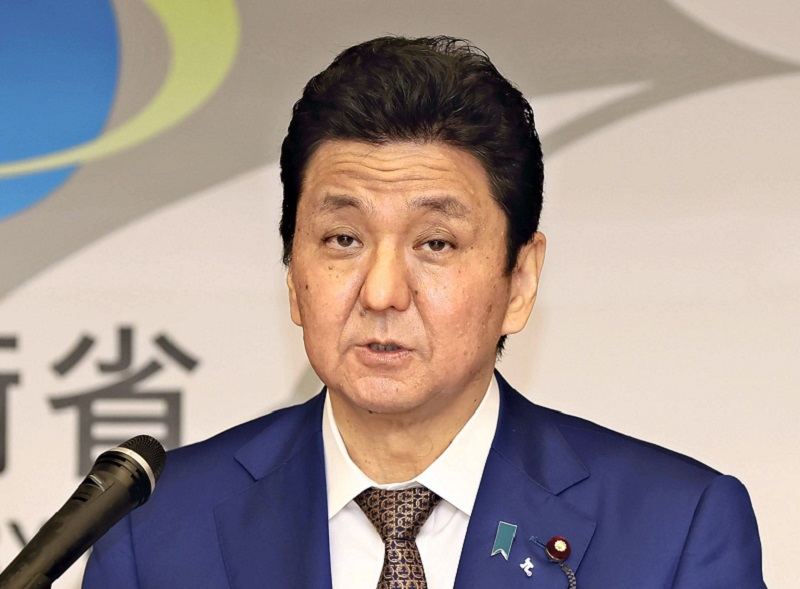 11:57 JST, July 27, 2022
TOKYO (Jiji Press) — Japanese Defense Minister Nobuo Kishi said Tuesday that members of the religious group known as the Unification Church worked for him as volunteers in his past election campaigning.
Followers of the group worked as volunteers, making telephone calls to ask for votes and doing other work related to the campaigning, Kishi told a press conference.
"The members helped me as volunteers rather than the Unification Church supporting me. It's necessary to have many supporters to get elected," Kishi said.
He declined to say whether he will receive such support in the next election.
Kishi is the younger brother of the late former Prime Minister Shinzo Abe, who was fatally shot during a stump speech July 8.
At a separate press conference, National Public Safety Commission Chairman Satoshi Ninoyu said that he headed the executive committee of the 2018 Peace Road event in Kyoto Prefecture, which was related to the group.
Ninoyu said that he only let his name used as requested.
Among other cabinet members, education minister Shinsuke Suematsu last week said that people affiliated with the group bought fund-raising party tickets.
The Unification Church has been criticized for collecting massive donations from members and selling goods expensively.
The suspect in the July 8 shooting has told investigators that he shot Abe because of rumored links between Abe and the religious group. The suspect has a grudge against the group, of which his mother is a member.
The incident has stirred controversy over the Unification Church's close ties with politics.
Also on Tuesday, Liberal Democratic Party Secretary-General Toshimitsu Motegi said the ruling party has no formal ties with the Unification Church.
"It has been confirmed that the LDP, as an organization, has no relations" with the group, Motegi told a press conference after some party members were found to have participated in events related to the group.
Motegi said he wants LDP lawmakers to be cautious about having ties with controversial organizations.
Add TheJapanNews to your Google News feed.