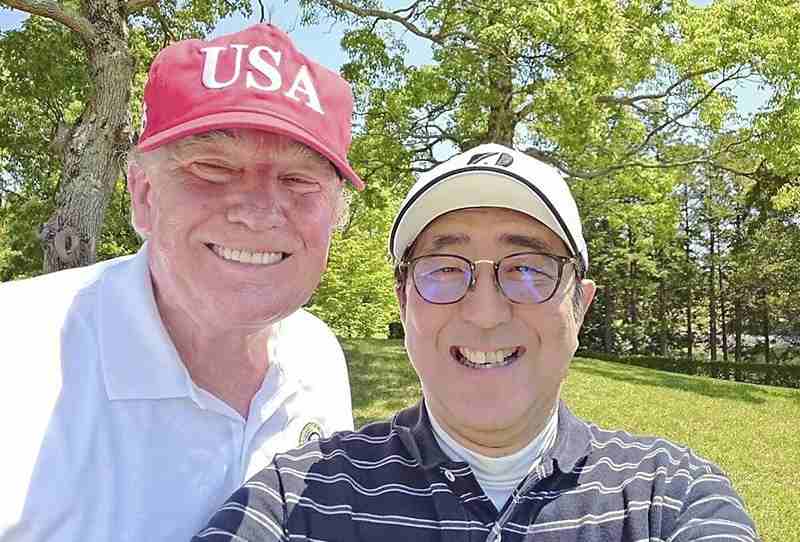 6:00 JST, July 10, 2022
Former Prime Minister Shinzo Abe, Japan's longest-serving leader, continued to exert a strong presence as the head of the ruling Liberal Democratic Party's largest faction, even after stepping down as premier.
Abe's death will inevitably have an impact on political affairs, influencing security and economic policies going forward.
Speaking to reporters on Friday evening, a visibly emotional Prime Minister Fumio Kishida said Abe "guided Japan in the face of difficult domestic and international situations with outstanding leadership and executive abilities for eight years and eight months, the longest period in the history of our constitutional government."
Abe visited 80 countries and regions while in office, building relationships with leaders including then U.S. President Donald Trump, who claimed they had "the best relationship ever established between the leaders of Japan and the United States."
There were expectations within the government and the ruling parties that Abe's diplomatic skills would be needed amid the chaotic international climate.
As the leader of a faction regarded as hawkish, he actively called for an increase in defense spending and other measures to strengthen defense capabilities.
Referring to Russia's invasion of Ukraine, Abe said Wednesday while stumping in Yokohama: "Deterrent power stops wars. We must firmly strengthen such power."
At the end of this year, three defense-related documents, including the National Security Strategy, are scheduled to be revised. Abe's death is likely to have an impact on the outcome of discussions, which are expected to get into full swing after the House of Councillors election.
During his time as prime minister, Abe promoted an economic policy dubbed Abenomics, which was based on monetary easing and flexible fiscal stimulus.
After leaving office, he continued to spearhead the debate within the party for vigorous fiscal spending, calling for flexibility in the government's target of getting the primary balance back in the black by fiscal 2025.
"Abe's presence held the party in check," said a senior party official, noting that the positions of Abe and Kishida differed at times. The official was concerned that the party might "descend into turmoil over defense spending and fiscal policy," following Abe's death.
The 90-member faction led by Abe was the largest in the LDP, comprising a quarter of the party's lawmakers. With no apparent successor, it is believed that instability in the faction could considerably change the dynamics within the ruling party.
Add TheJapanNews to your Google News feed.