Japanese govt rejects Russia's unilateral infringement of Japan's interests in Sakhalin-2 project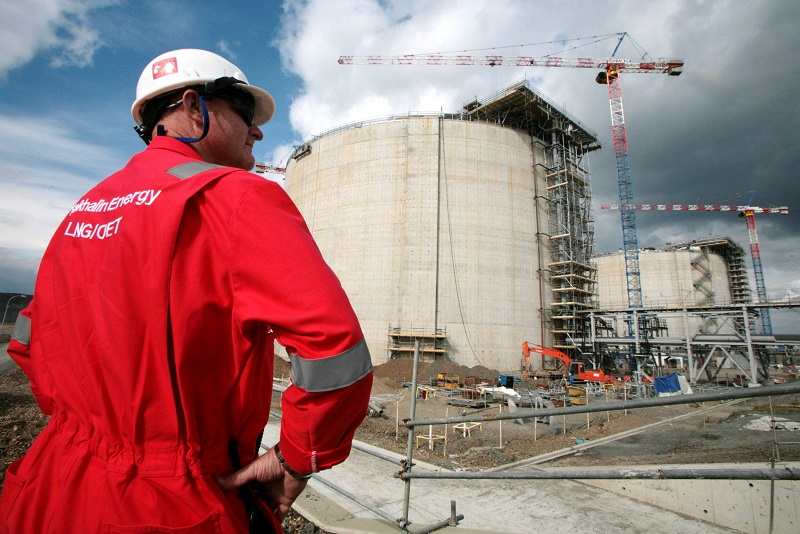 15:55 JST, July 2, 2022
Refusing to accept any unilateral infringement by Russia of Japan's interests in an oil and natural gas development project in the Russian Far East, known as the Sakhalin-2 project, the Japanese government intends to resolutely respond to that country's latest presidential decree.
The decree orders the operator of an oil and natural gas development in the Sakhalin-2 project to hand over all of its assets to a newly established Russian firm without compensation.
The government will also pay close attention to what actions Russia will take from now on.
As the leaders of the Group of Seven nations agreed at their summit late last month on measures to reinforce sanctions against Russia, the Japanese government is said to have assumed that Russia would apply a certain amount of pressure on the Sakhalin-2 project in retaliation.
If the Russian side were to make an exorbitant demand on Japanese firms, possibly in violation of the existing contracts related to the project, the government would lodge its protest, calling on Russia to take corrective action. A senior Foreign Ministry official said, "Russia has to abide by the contracts made with Japanese firms."
Within the government, speculation has emerged that Russia, which has been isolated internationally, is likely to take unilateral actions even in connection with another development project called Sakhalin-1, as well as fisheries-related agreements, to put pressure on the democratic camp, including the G7 countries. The government intends to respond to such Russian moves by taking concerted action with other G7 members.