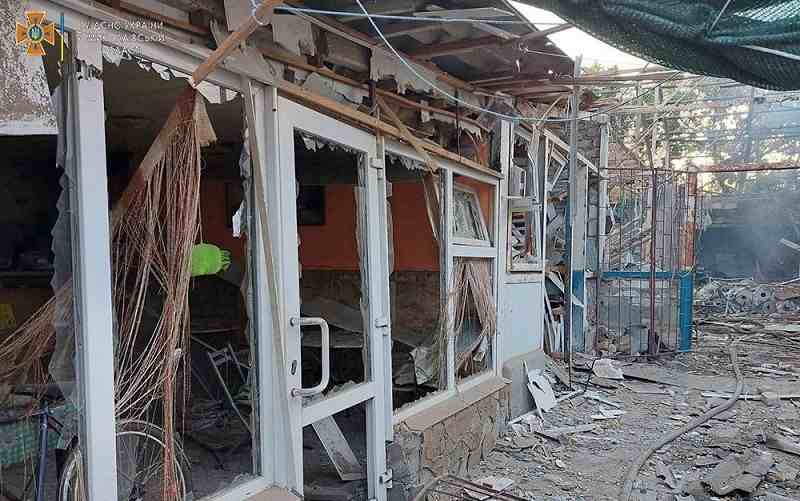 14:11 JST, June 29, 2022
In their joint communique, leaders of the Group of Seven nations stated that their countries will continue to provide the assistance Ukraine needs and impose sanctions against Russia for "as long as necessary," expressing their determination to stand by Kyiv without setting a timetable, until the complete withdrawal of Russian troops. However, the G7 leaders were unable to chart a roadmap for bringing about an end to Moscow's invasion.
During talks on Monday, Ukrainian President Volodymyr Zelenskyy reportedly expressed his desire to settle the conflict by winter. A senior U.S. government official was cautious on that point, saying that Zelenskyy himself should explain it. This highlights that there is no prospect for an exit strategy.
Some G7 countries, including the United States and Britain, are cautious about asking Ukraine for an early ceasefire at this point because it would likely result in Ukraine losing part of its territory.
Before the G7 summit, the British and Ukrainian foreign ministers, in an article they contributed under their joint byline to a British newspaper, criticized those calling for an early ceasefire as trying to sell out Ukraine. They argued that Russian President Vladimir Putin would become serious about negotiating a ceasefire only after Russian troops were pushed back.
Strengthening sanctions against Russia to deplete its war funding would raise concern over the global food crisis and soaring prices. In G7 countries, people's discontent is turning toward their governments. In France, President Emmanuel Macron's ruling party lost its majority in the recent parliamentary election. In Britain, scandal-hit Prime Minister Boris Johnson's approval rating is at its lowest level. The longer the war drags on, the harder it will be to gain public support for sanctions against Russia that entail "pain."
Even in the United States, Ukraine's largest supporter, voices are beginning to emerge that Washington's support for Ukraine should not be unlimited. With midterm elections coming up in autumn, it is inevitable that the people will turn their eyes more to domestic affairs.
Mishandling of inflation by G7 countries would relegate support for Ukraine to a lower priority, which could in turn benefit Russia. There is also an urgent need to address the "costs of war."
Add TheJapanNews to your Google News feed.