Japanese govt to help 1 mil. people develop skills, find jobs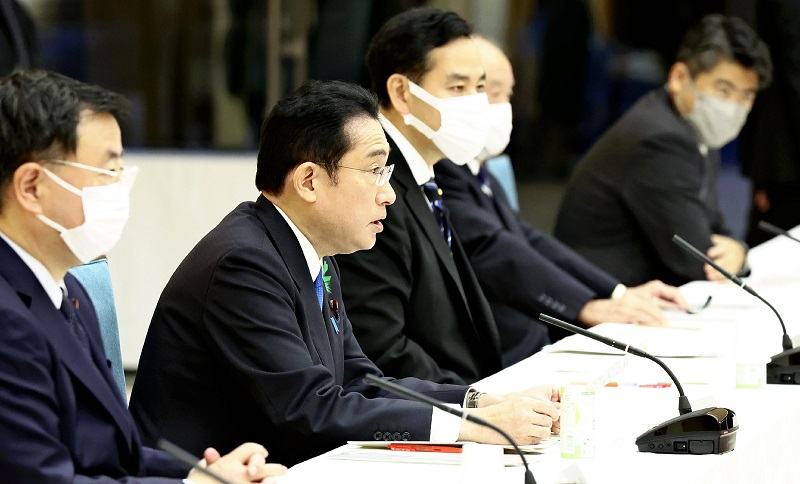 7:22 JST, May 30, 2022
The government will help about 1 million people, including non-regular workers, develop skills and find new jobs as part of measures to invest more in human resources, according to a draft plan aimed at realizing a new form of capitalism advocated by Prime Minister Fumio Kishida.
The draft also states that the government will draw up a plan to double asset income by the end of this year at the earliest, to help direct individual financial assets away from savings and toward investment.
The draft will be presented Tuesday to a meeting of the council to realize Kishida's new form of capitalism policy. The government aims to fine-tune the draft with the ruling parties and have it approved by the Cabinet early June.
The draft lays out policies to invest heavily in four areas: human resources, science and technology, startups, and decarbonization and digitization. It also emphasizes that the government will raise household income via wage hikes and strive to shift personal financial assets from savings to investment across generations.
According to the draft, "it is necessary to create a virtuous cycle in which households receive the benefits of a sustainable increase in corporate values" by shifting deposits or savings to investment by promoting reform of the Nippon Individual Savings Account small-lot investment system, known as NISA, among other methods.
A new financial aid system for students will also be introduced, according to the draft. Under the envisaged system, the government will cover tuition at universities and other institutions, and students will repay the loans when their post-graduation annual earnings reach a certain threshold.
To promote labor mobility in growth fields, the government will offer workers re-learning opportunities and help with finding new jobs based on a package of measures worth ¥400 billion over three years.
To nurture startups, the draft says the government will create a new credit guarantee system that will, for example, eliminate the need for personal guarantees if a startup has a credit guarantee in place when it first launches.
Add TheJapanNews to your Google News feed.