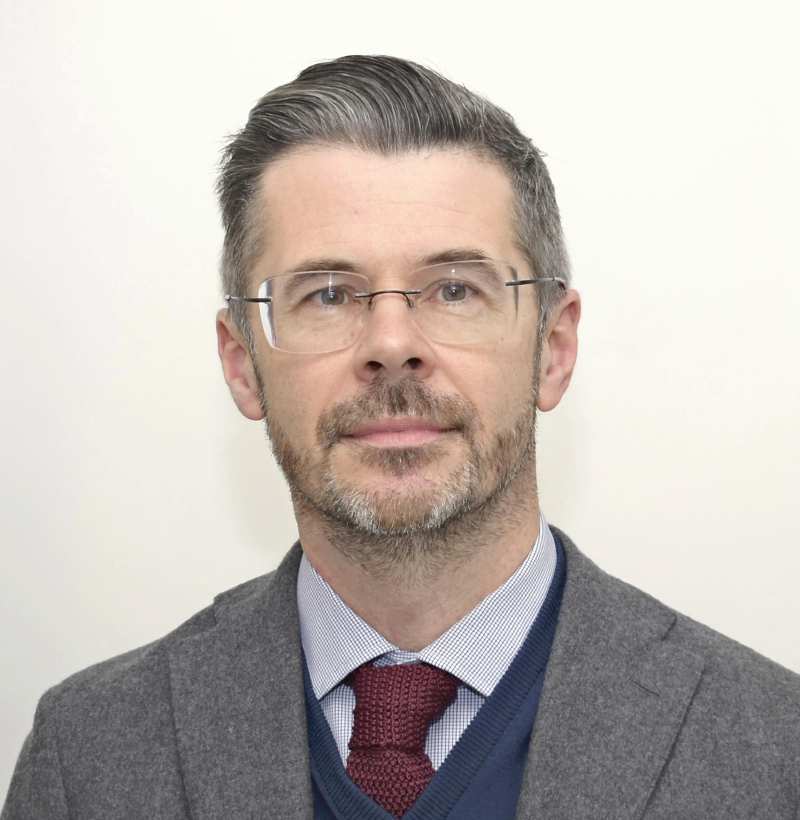 17:28 JST, May 6, 2022
Robert Ward, Japan Chair of the International Institute for Strategic Studies, talked about Britain's tilt toward the Indo-Pacific region in an interview with The Yomiuri Shimbun. The following excerpts from the interview have been edited for clarity.
The carrier strike group [that Britain dispatched to the Indo-Pacific region last year] was diplomatic telegraphing.
Telegraphing diplomatic intent or political intent to the likeminded in the region, including Japan, Australia and nations in Southeast Asia. It's important to show that the U.K., after Brexit, has a broad view about what it wants to do.
With the invasion of Ukraine, the pressures on [the British government's Indo-Pacific] tilt are going to be quite intense, because clearly this is the biggest security issue for Europe since the end of the Second World War. Many European countries are going to be wanting to spend more on weapons and defense for Europe.
So I think the risk is that the priorities in Europe overtake the priorities in the Indo-Pacific. And that is partly because of resources. Resources are limited. The crisis in Europe is intense. So that's potentially where the priority will be. But I think it would be a mistake.
The issues in China are important to everybody. Even though geographically China may be a long way away, politically it is actually quite close because it affects everything that everybody does.
The U.K. can and will have other channels for influence in the Indo-Pacific, one of which is the CPTPP (Comprehensive and Progressive Agreement for Trans-Pacific Partnership). I think the Indo-Pacific tilt needs to be seen in tandem with the CPTPP.
The CPTPP has security benefits if you think about data. Data is a key component of the civilian economy and also increasingly, the military, AI and so on. The fuel for AI is data, deployed in civilian and military arenas. CPTPP has provisions around data and e-commerce. So that implicitly has a security element to it as well.
It's about strategic economics. And it's about rule setting. I think you need to see economic statecraft as part of the U.K.'s broader interaction with the region.
The interview was conducted by Yomiuri Shimbun London Correspondent Keita Ikeda.
Add TheJapanNews to your Google News feed.