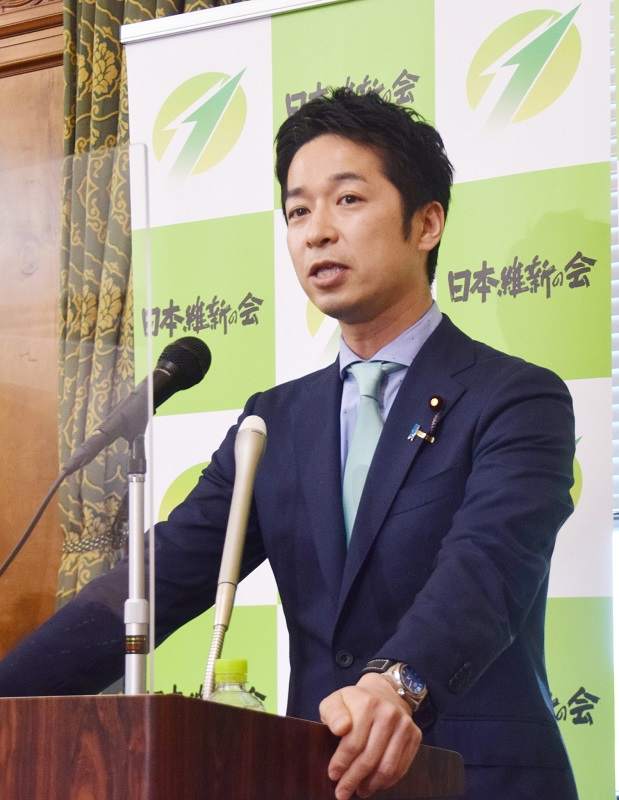 11:18 JST, April 29, 2022
TOKYO (Jiji Press) — Nippon Ishin no Kai (Japan Innovation Party) and the Democratic Party for the People are expected to scrap their agreement to back each other's candidates in this summer's House of Councillors election.
The two sides discussed thorny issues including whether to include the goal of achieving a change of government in the agreement, but they were unable to iron out their differences, senior officials of the opposition parties said Thursday.
At a press conference, Fumitake Fujita, secretary general of Nippon Ishin, said that there are moves by the DPFP to scrap the agreement.
"We see this as (the DPFP's) ultimatum," he said. "There is no choice but to ditch [the agreement]."
A senior DPFP official said that the agreement will be "abandoned."
DPFP leader Yuichiro Tamaki, however, told reporters that "discussions are going on" between the parties' secretaries-general.
Tamaki added that his party will decide its next move at a plenary meeting of its lawmakers Monday.
In the deal concluded April 20, Nippon Ishin promised to support a DPFP-backed candidate for the Shizuoka prefectural constituency in this summer's election for the upper chamber of the Diet, the country's parliament, while the DPFP vowed to endorse a candidate backed by Nippon Ishin in the Kyoto prefectural constituency.
The agreement, which includes controversial points such as the goal of realizing a change of government, attracted opposition from DPFP members because it had not passed the party's internal procedures.
The DPFP asked Nippon Ishin to revise the agreement.
Add TheJapanNews to your Google News feed.