Japan's annual foreign policy report condemns Russian invasion of Ukraine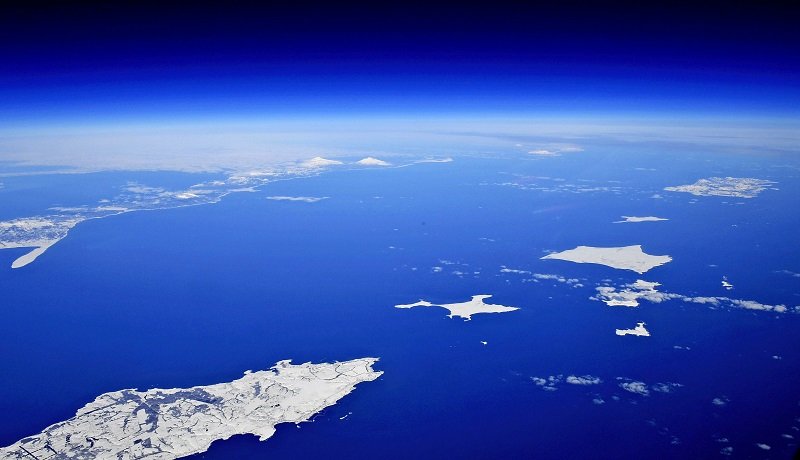 16:43 JST, April 22, 2022
The Foreign Ministry released its annual foreign policy report Friday in which Russia's invasion of Ukraine is described as an "outrageous" act and a "major turning point in history that threatens the post-Cold War world order."
The 2022 Diplomatic Bluebook, submitted to the Cabinet by Foreign Minister Yoshimasa Hayashi, also stipulates that the northern territories are an "inherent part of Japan's territory that are currently illegally occupied by Russia."
According to the report, Russia's invasion of Ukraine is "an issue that concerns Japan's own security" and "the choices and actions of the international community, including Japan, will determine the future course of the international order."
The report states Japan will "demonstrate through the implementation of sanctions that there is a high price to pay," regarding Russia's actions.
On the issue of Japan-Russia peace treaty negotiations linked to the northern territories, the report states that the two sides "are not in a position to talk about the prospects of discussions."
This is the first time since 2011 that the islands have been described as "Japan's inherent territory," and the first time since 2003 that they have been referred to as being "illegally occupied." The 2021 version described them as "islands over which Japan has sovereignty."
On China, the latest report refers to "strong security concerns" regarding its opaque expansion of military power and unilateral attempts to change the status quo in the East and South China seas.
It also describes the Japan-China relationship as "one of the most important bilateral relationships for Japan," and stresses the importance of "constructive and stable ties."
Meanwhile, South Korea is described as an "important neighbor," but the report states that a "serious situation" would arise if Japanese firms' assets in South Korea that have been seized over a wartime labor lawsuit were liquidated, and urges Seoul to present an acceptable solution.
Add TheJapanNews to your Google News feed.