Hiroshima seen as strong candidate venue for Japan-hosted G7 summit in 2023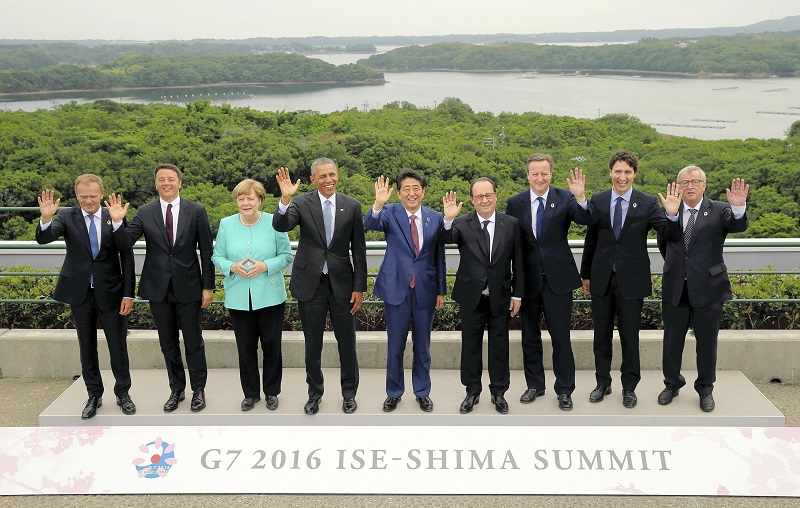 16:01 JST, April 16, 2022
Hiroshima has emerged as a strong candidate to host the Group of Seven summit in 2023, several government sources said.
Hiroshima was hit by a U.S. atomic bomb in 1945 and is Prime Minister Fumio Kishida's constituency. Kishida has made it his lifework to realize a nuclear-free world and he appears to aim to promote his political stance by hosting the summit in the city and inviting other G7 leaders to visit.
In addition to the Hiroshima city government, the municipal governments of Nagoya and Fukuoka have also thrown their hats into the ring in a bid to host the summit. The central government plans to make an official decision before this year's G7 meeting in Germany in June, the sources said.
Some government officials believe it would be difficult to host next year's summit in Hiroshima because certain G7 members — such as the United States, Britain and France — are nuclear powers.
However, there are growing calls for Japan to play a role amid rising concerns over Russia's possible use of a nuclear weapon following its invasion of Ukraine.
"Japan needs to take the initiative in trying to abolish nuclear weapons, as it's the only country to have experienced atomic bombings," a senior Foreign Ministry official said.
Add TheJapanNews to your Google News feed.