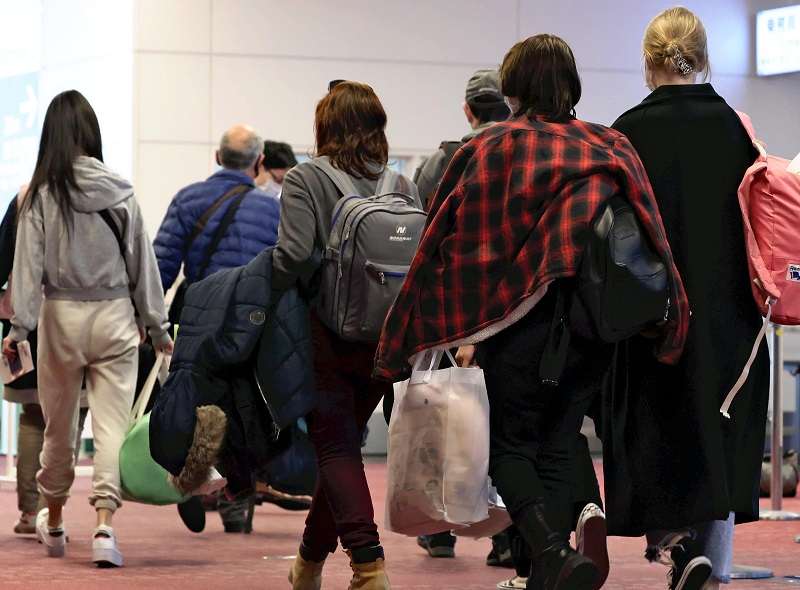 13:44 JST, April 12, 2022
The government is providing a lump sum of ¥160,000 to Ukrainian refugees when they leave temporary accommodation facilities in Japan, the Immigration Services Agency of Japan has announced.
The provision is part of the government's aid package to support refugees' life in Japan. The money is given to Ukrainian refugees who have been accepted by local governments or private companies, so they can buy daily necessities.
If a refugee is under 15, the amount is halved to ¥80,000.
According to the government, 18 Ukrainian refugees were staying in hotels that it manages as temporary accommodation facilities as of Monday morning. While refugees are at the hotels, the government provides a daily sum of ¥1,000 to people aged over 11, and ¥500 to those under 11, for living expenses.
After they leave the temporary accommodation facilities, each refugee receives ¥2,400 a day. If the refugee has dependent family members, those over 11 years of age receive ¥1,600 and those under 11 receive ¥1,200 per day.
The government also shoulders the refugees' copayments if they receive medical services.
The aid is primarily for refugees who do not have relatives or other guarantors in Japan, but who receives the support is decided case by case.
Add TheJapanNews to your Google News feed.