Japan's latest sanctions on Russia cover wide range of areas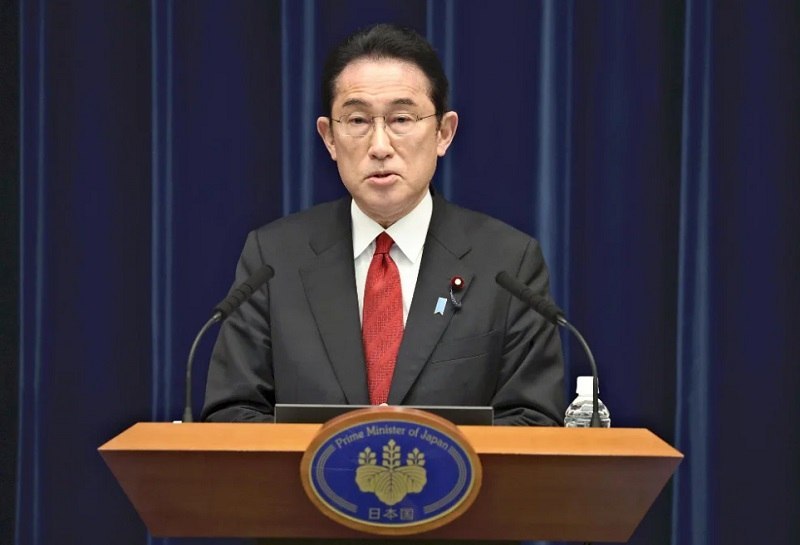 15:08 JST, April 9, 2022
The sanctions against Russia announced Friday by Prime Minister Fumio Kishida in response to alleged Russian atrocities in Ukraine will affect the energy sector with a ban on coal imports, and also include measures ranging from banning vodka to freezing the assets of two major Russian banks and a large number of Russian military personnel.
At a press conference at the Prime Minister's Office, Kishida announced the additional sanctions as more had been revealed about the massacre of civilians in Ukraine.
The additional sanctions consisted of five items: eventually ending imports of coal; banning imports of machinery, some lumber and vodka; banning new investments in Russia; freezing the assets of Russia's largest bank, Sberbank, and its fourth largest, Alfa Bank; and adding about 400 Russian military personnel and about 20 military-related organizations to the asset freeze list.
With Japan so dependent on imports of energy resources, the government had been cautious in regard to sanctions in the energy sector. But it changed course after revelations of the atrocities became public and the leaders of the Group of Seven nations announced that they would take joint action to reduce energy dependence on Russia, aiming to hit a key Russian industry to make it difficult for the nation to continue the war.
Preliminary figures for 2021 show that Japan relied on Russia for 13% of imported thermal coal, which is mainly used for power generation, and 8% of metallurgical coal, which is used for steel production and other purposes. Accordingly, the government will reduce imports gradually to mitigate the impact on people's lives as it seeks alternate sources.
The prime minister also expressed an intention to utilize renewable energy and nuclear power generation to avoid power shortages.
Kishida said that the ban on imports of machinery and other items will be implemented next week, and the ban on new investments would be implemented almost immediately. The measures will expand the number of Russian individuals and organizations subject to a freezing of assets to about 550 and 40, respectively.
Kishida appealed to the public for understanding and cooperation, saying, "This is a critical moment to end the atrocious aggression and to protect peace and order."
Add TheJapanNews to your Google News feed.